2018 DEI summit to consider issues of inclusivity, bias
Chief Diversity Officer Rob Sellers to share five-year strategic plan, progress report
The University of Michigan's 2018 Diversity, Equity & Inclusion Summit will begin Oct. 8 and feature sessions on cultivating inclusive leadership, confronting gender bias, inclusive and accessible teaching practices, navigating difficult conversations and more.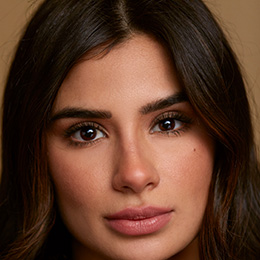 Diane Guerrero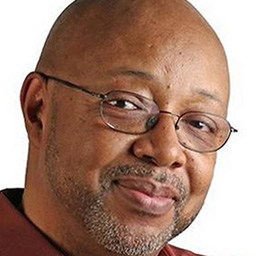 Leonard Pitts Jr.
The event will offer an opportunity for the university community to explore efforts to continue building and sustaining a more diverse, equitable and inclusive academic environment.
Sponsored by the Office of Diversity, Equity & Inclusion, the opening community assembly will feature a discussion between Diane Guerrero, an "Orange is the New Black" actress, author and activist, and Leonard Pitts Jr., author and Pulitzer-Prize winning journalist.
Guerrero and Pitts' conversation will highlight the importance of diverse views, ideas and perspectives to drive the university's strategic diversity goals. They also will highlight some national issues affecting the campus community, such as U.S. immigration policy.
The week will highlight the university's DEI Five-Year Strategic Plan and mark the release of the year two progress report. The opening day of the summit also will feature a number of other events and panels including a student-driven design thinking session focused on campus climate initiatives.
+ more information
+ related articles
"Implementation of our strategic plan is enhancing our academic excellence, improving our campus environment and extending our impact nationwide," said President Mark Schlissel.
"At the same time, we know that many challenges remain as we strive to ensure that U-M is welcoming for all who live, work and study here. These challenges will drive our work in the months and years ahead, as will our evaluations of progress to ensure that we are achieving the greatest possible impact for all members of our community."
The daughter of immigrants
In her adult memoir, "In the Country We Love," and her young-adult book, "My Family Divided," Guerrero — who was born in the U.S. — reflects on her childhood that was dramatically affected by the deportation of her parents and older brother.
Guerrero's parents migrated to the United States from Colombia in 1981, with the hopes of finding better opportunity. The family lived in Boston until both of Guerrero's parents were deported when she was 14 years old.
Despite the life-shattering experience, Guerrero was able to remain in the country and continue her education, depending on the kindness of family friends who took her in and helped her build a life and a successful acting career.
In 2015, Guerrero was nominated by President Barack Obama to be a White House Ambassador for Citizenship and Naturalization. She has become an outspoken advocate for comprehensive immigration reform, and has worked with the Immigrant Legal Resource Center and Mi Familia Vota, a nonpartisan Latino civic engagement organization to promote citizenship and voter registration.
Featured events
The summit's schedule includes an intensive and power-packed week of panels, speeches, workshops and networking activities.
Former political prisoner and human rights activist Wai Wai Nu will keynote an event hosted by CEW+, a university advocacy organization that serves women and other underserved individuals with academic, financial and professional resources.
In 2005, at age 18, Nu was arrested, tried without legal representation in a closed-door hearing, and sentenced to 17 years in a Burma prison. She was convicted for publicly criticizing the military junta ruling in the country, along with her family.
After Nu's release — under presidential amnesty — she founded the Women Peace Network Arakan. As a human rights organization, WPNA holds women's empowerment trainings, offers legal education seminars, and organizes human rights and peacebuilding activities to promote mutual understanding among Burma's ethnic groups. It also advocates domestically and internationally to secure rights, including the legal recognition of identity and full citizenship for Rohingya people in Burma.
Nu's talk will be 5:30-8:30 p.m. Oct. 10 at the Michigan Theater.
Continuing in the university's commitment to promote and explore the idea of free speech, a distinguished group of former members of the U.S. Solicitor General's Office will share their insights into how faculty, staff and students can approach controversial issues on campus.
In a discussion moderated by Julian Davis Mortenson, professor of law, panelists Charles Fried, Gregory G. Garre, Ian H. Gershengorn and Nicole A. Saharsky will draw upon their experiences as U.S. solicitor general and assistants to the solicitor general, to offer meaningful reflections on the lifelong process of understanding and responding to deeply controversial arguments, even those that are odious.
The event, titled "Diversity of Thought and Respecting the Other Side of the Argument," will take place 1-3 p.m. Oct. 11 in Hutchins Hall's Honigman Auditorium.
Exploring the intersection between two U-M presidential initiatives — Public Engagement and Impact, and Diversity, Equity and Inclusion — Schlissel will introduce a panel of dynamic leaders from different sectors — who have partnered with those in higher education — to inform and implement change across a variety of social issues.
The talk, moderated by Earl Lewis, director of the U-M Center for Social Solutions, will include Angela Reyes, executive director and founder of the Detroit Hispanic Development Corp.; Jim Leija, director of education and community engagement for the University Musical Society; Luis Trelles, reporter and producer for Radio Ambulante and Knight Wallace Journalism Fellow; Mary Jo Callan, director for the Ginsberg Center for Community Service & Learning; and Abdul El-Sayed, public health doctor, progressive activist and former candidate for Michigan governor. The session will also take place 2-3:30 p.m. Oct. 8 in Palmer Commons.
"We have learned a great deal about what makes a thought-provoking, forward-moving summit, and we are pleased this year to have scheduled every sort of medium — from panels to interactive performances to thinking sessions — to help move the discussion beyond conversation into action," said Rob Sellars, vice provost for equity and inclusion and chief diversity officer.
All events are free and open to the public.