Tour the Union
New life is coming to the Michigan Union with its new entrance area, year-round courtyard, lounges that work for today's students and an IdeaHub where student organizations make things happen. At the same time, great care is being taken to retain the historic charm, the architectural details and warmth of the iconic campus gathering place as it undergoes major renovations. This 3-D virtual tour offers a glimpse of how the old and the new will complement and elevate one another in the Union's second century.
'Mother'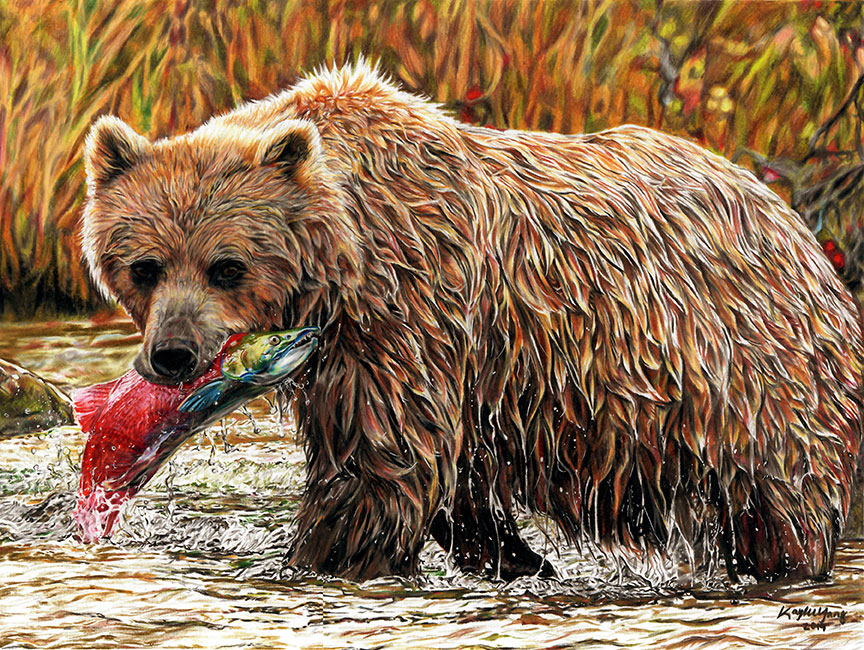 This drawing by sophomore nursing student Kaylee Yang, titled "Mother," took first place in the recent Arts at Michigan As I See It Drawing Competition. As I See It is a series of arts contests for the campus community that take place periodically throughout the year. View the other winners and finalists in the drawing contest.
Town hall on felony SPG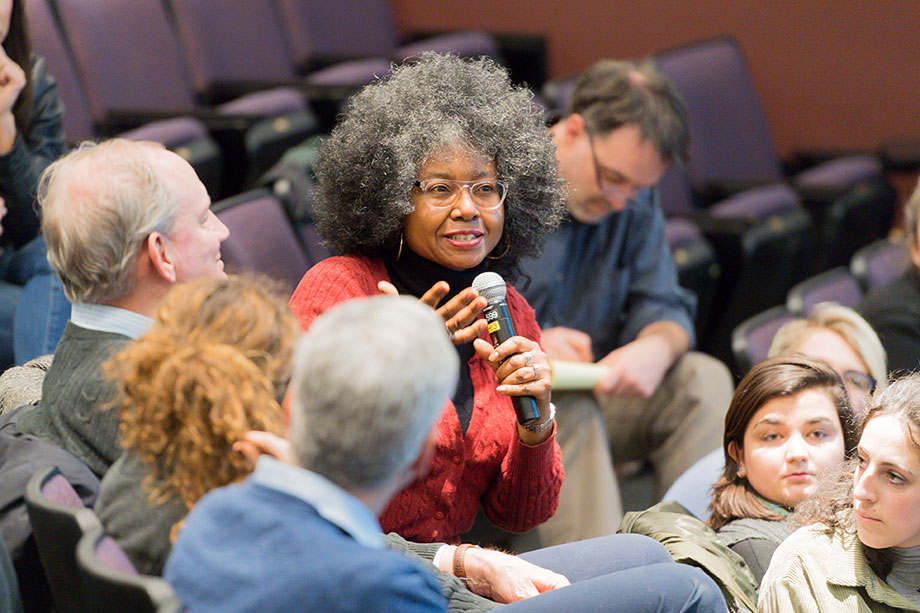 Deirdre Spencer, senior associate librarian in the University Library, speaks during Wednesday's town hall at which U-M community members discussed a new university policy requiring employees to disclose felony charges or convictions. Spencer is a member of the Senate Advisory Committee on University Affairs, the executive arm of U-M's central faculty governance system. (Photo by Daryl Marshke, Michigan Photography)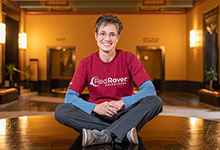 Faculty/Staff Spotlight
"Whenever people asked me what I wanted to do with my life, it's always been to rescue animals. And I'm doing that."
Janine Leah Capsouras, administrative and project coordinator at the Michigan Institute for Clinical and Health Research, is an activist against human trafficking and works with an animal rescue group.
Michigan in the News
"President Trump declared a national emergency as a pretext to allow him to begin construction of a border wall. But the real national emergency is here, in Honduras. ... Honduran migration isn't new; what is new is that they are doing it publicly, in large groups, and asking, collectively, for protection," wrote Amelia Frank-Vitale, doctoral student in anthropology.
To reduce the risk of age-related macular degeneration, eat lots of leafy greens, take multivitamins, don't smoke, wear sunglasses, maintain a healthy weight and blood pressure, and find out if you have a family history of the disease, says Julie Rosenthal, clinical instructor of ophthalmology and visual sciences at the Kellogg Eye Center.
"Uber needs to show it can control costs and can make money, basically provide a strong argument that its business model is not broken and that it can achieve and sustain profitability despite issues with drivers, customers and politicians," said David Brophy, professor of finance.