Robotic suits
At the first Applied Collegiate Exoskeleton Competition, the requested attire was circuits and motors. Teams from five schools recently gathered at U-M to tune-up, learn and demonstrate their powered mechanical suits, or exoskeletons, which augment the wearer's strength and abilities. In this video, members of the U-M team explain the goal of the competition and how it worked.
Images4Earth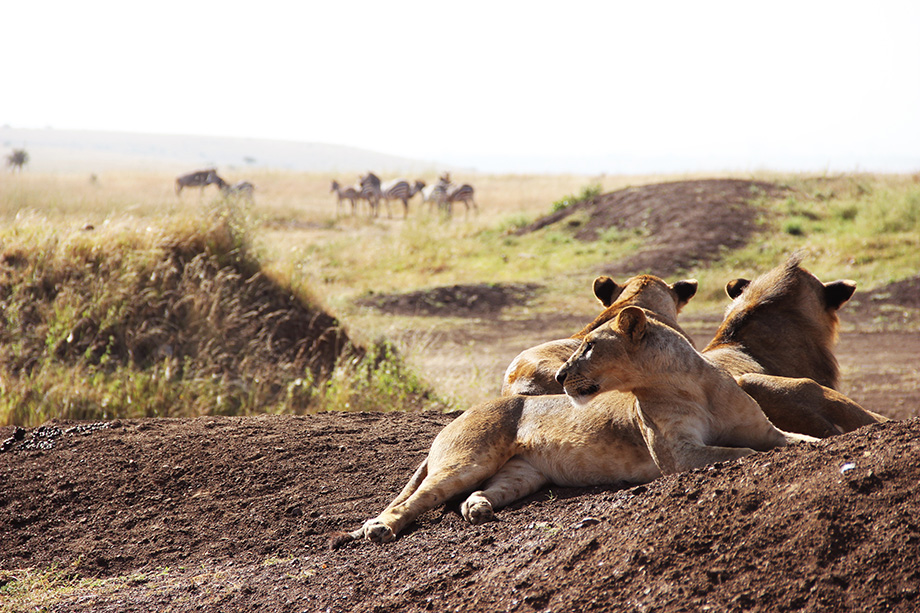 In celebration of everything that makes Earth great, the School for Environment and Sustainability is showcasing photos taken by students, staff and faculty. This image, captured by SEAS master's degree student Carol Maiones, shows three female lions in Kenya's Nairobi National Park eyeing zebras in the background. This photo was the winner of the animals portion of the Images4Earth contest.
Water on a Jupiter moon?
Europa, a moon of Jupiter, has long been suspected of hiding a global ocean beneath its icy surface, and U-M researchers have now found the strongest evidence yet to suggest it has plumes ejecting water from its subsurface into space. In this video, Xianzhe Jia, associate professor of climate and space sciences and engineering, explains how data collected during NASA's 20-year-old Galileo mission is helping provide new insights into Europa.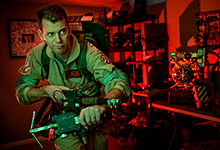 Faculty/Staff Spotlight
"In my free time I am very active in the maker movement. So I work with 3-D printers and maker spaces and in general, learning new skills."
George Sprague, academic programs coordinator at the School of Information, maker-movement participant and part-time Ghostbuster.
Michigan in the News
"Summer camps represent a unique opportunity for social-emotional development by allowing children to separate from their usual family and peer environment while learning new skills or spending time outdoors. If you want your child to have an experience disconnected from social media, look for camps whose policies match that in order to establish the rustic experience you're looking for," said Ashley DeHudy, instructor in pediatrics and communicable diseases at Mott Children's Hospital.
"I think people have said stupid things to one another for a long time. What's changed is our ability to record and share it and our ability to react to those recordings," said Clifford Lampe, professor of information. "Having a recording of your own and being aware of what happens when somebody is recording you and how easy that is to share, is an essential literacy that people need to develop."
Mini-organs grown in the lab by robots could be the next "secret weapon" in the fight against disease, say Jennifer Harder, assistant professor of internal medicine-nephrology, and colleagues, who developed a system to automate the production of organoids from human stem cells, using liquid-handling robots that, unlike humans, don't "get tired and make mistakes."