Art and science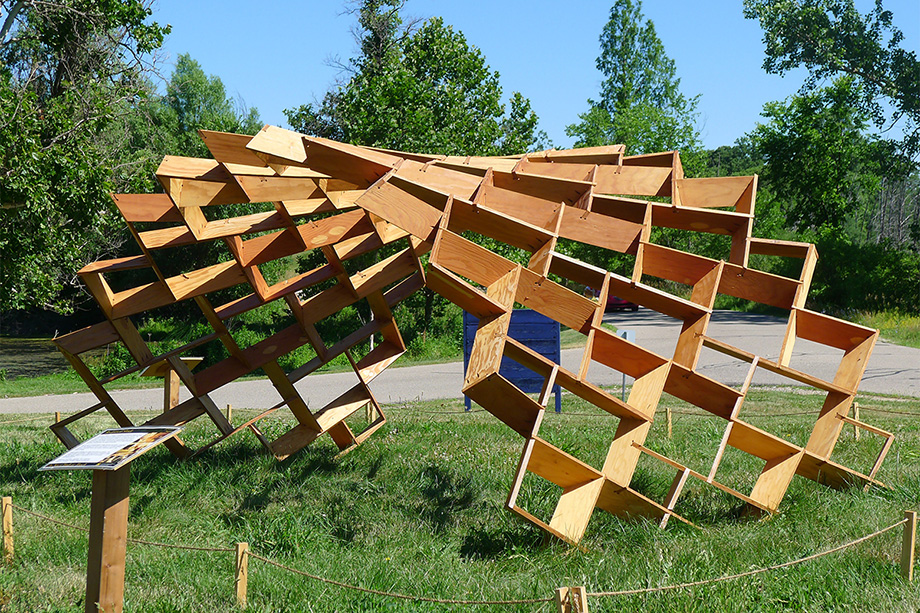 Reciprocal Shades is a structure designed and built by architecture doctoral student Omid Oliyan Torghabehi, and installed in June. It's now on display in front of the Matthaei Botanical Gardens main entrance. Reciprocal Shades is a research project whose design is based on the historical reciprocal frame structure construction method. (Photo courtesy of Matthaei Botanical Gardens and Nichols Arboretum)
Customizing community libraries
Niles, Benzonia and other Michigan communities are partnering with the School of Information to engage residents in creative ways through their libraries. In this video, Kristin Fontichiaro, a clinical associate professor at the School of Information, and Laura Hollister, adult services team leader at the Niles District Library, discuss how this project is playing out in the southwestern Michigan city of Niles.
Maternal morbidity
A U-M research team's review of data from millions of U.S. births finds higher rates of dangerous delivery-related conditions in new mothers of color and those with certain underlying health conditions. In this video, Lindsay Admon, clinical lecturer in obstetrics and gynecology and the study's lead author, discusses the findings and the disparities found by race, ethnicity and underlying health status of the mother.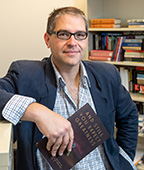 Faculty/Staff Spotlight
"My wife's family has been affected by incarceration. So when you see how it works up close, most people's reactions are shock. Then you get sucked in because you get mad."
Phil Christman, lecturer II in English language and literature and editor of the Michigan Review of Prisoner Creative Writing
Michigan in the News
"Most poor people are white. Putting a thumb on the scale for low-income students will help far more white students than black or Hispanic students," said Susan Dynarski, professor of public policy, education and economics, raising doubts that pursuing socioeconomic diversity in admissions practices will help racially diversify a campus.
"The abundance of programming and commercial viability of smaller audiences is making it possible for storytelling from a much wider range of experiences to finally be available," said Amanda Lotz, professor of communication studies, on the plethora of streaming video services and niche programming.
David Moran, clinical professor of law, says a 2006 Supreme Court case he argued, but lost, permits police who violate the knock-and-announce rule to use incriminating evidence they find: "We couldn't find a single case in which a jury had returned anything other than nominal damages for a violation of the knock-and-announce rule. … There's really been no deterrent, no incentive to prevent the police from kicking down doors, even when it's illegal."