Changing lives through code
How can a simple game of Rock, Paper, Scissors help high school students learn to code in the computer language Python? In this video, Robin Brewer, assistant professor of information, works through Brave Initiatives to show high school girls the opportunities in technology.
Art and science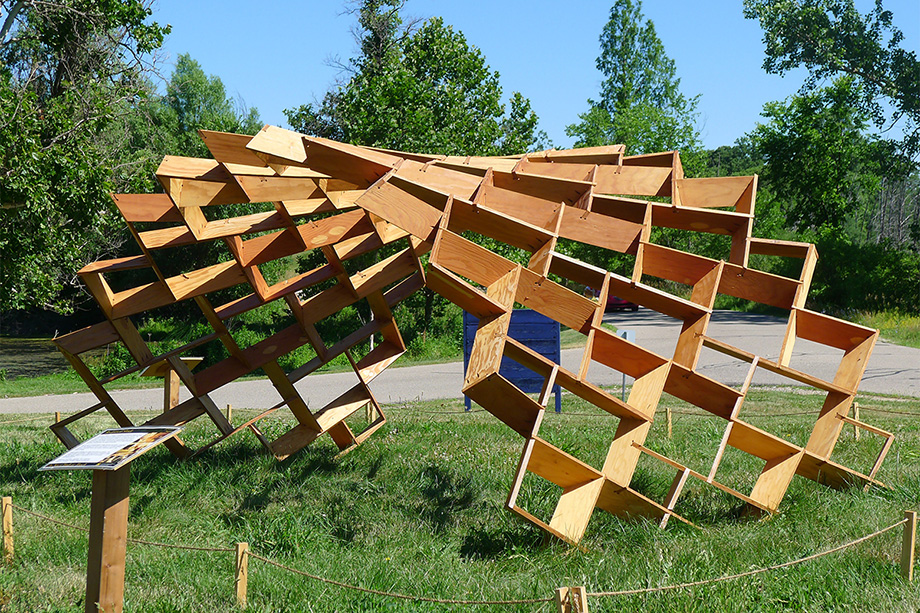 Reciprocal Shades is a structure designed and built by architecture doctoral student Omid Oliyan Torghabehi, and installed in June. It's now on display in front of the Matthaei Botanical Gardens main entrance. Reciprocal Shades is a research project whose design is based on the historical reciprocal frame structure construction method. (Photo courtesy of Matthaei Botanical Gardens and Nichols Arboretum)
Customizing community libraries
Niles, Benzonia and other Michigan communities are partnering with the School of Information to engage residents in creative ways through their libraries. In this video, Kristin Fontichiaro, a clinical associate professor at the School of Information, and Laura Hollister, adult services team leader at the Niles District Library, discuss how this project is playing out in the southwestern Michigan city of Niles.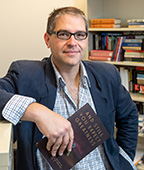 Faculty/Staff Spotlight
"My wife's family has been affected by incarceration. So when you see how it works up close, most people's reactions are shock. Then you get sucked in because you get mad."
Phil Christman, lecturer II in English language and literature and editor of the Michigan Review of Prisoner Creative Writing
Michigan in the News
"They're just computers at the end of the day. Often with voting machines, when you open it up, it's not that different from a desktop PC or mobile device. The only difference is that it's going to be 10 years out of date, or sometimes 20 years," said J. Alex Halderman, professor of electrical engineering and computer science.
Research led by Devin Gill, stakeholder engagement specialist at the Cooperative Institute for Great Lakes Research, found that harmful algal blooms have changed the way many Lake Erie recreational anglers and charter captains fish: "For some of them, it looks unnatural. It looks like the lake is sick."
"If you were here in 1817, Michigan would have seemed an entirely indigenous space. It was dominated by native peoples. … There's still (a) significant native population in the state of Michigan. There are 14 reservations, 14 communities," said Michael Witgen, associate professor of history and American culture, and director of Native American studies.