When tech isn't the answer
While working with schoolchildren in India and studying how to make computers work better in the classroom, Kentaro Toyama, W.K. Kellogg Professor of Community Information, determined technology alone can't solve problems — it's most effective when it's paired with capable underlying human forces. In this video, he discusses why technology is not always the answer for better learning.
Partnership expands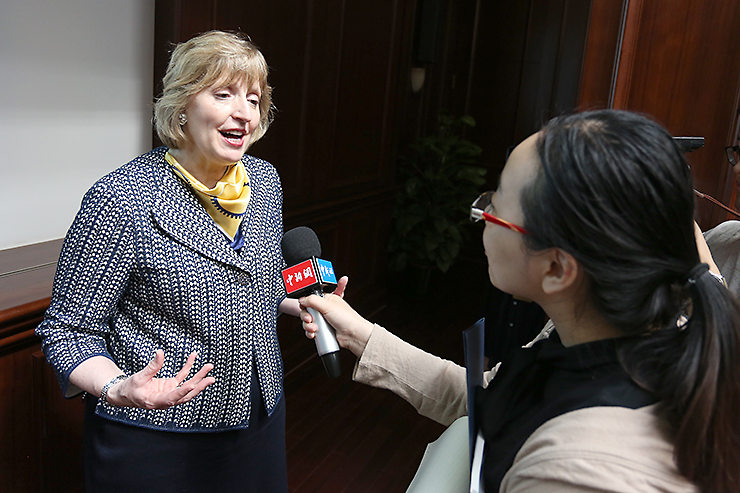 Alison Davis-Blake, dean of the Stephen M. Ross School of Business, is interviewed by Chinese media about an expanded partnership among U-M, Shanghai Jiao Tong University and the UM-SJTU Joint Institute. (Photo courtesy of the Ross School)
Behavior and health
The latest C.S. Mott Children's Hospital National Poll on Children's Health finds that many parents wouldn't discuss with doctors the behavioral or emotional issues that could be signs of potential health problems in their children. In this video, Sarah J. Clark, associate director of the poll and associate research scientist in the Department of Pediatrics, discusses how behavioral and emotional health are tied to a child's physical health.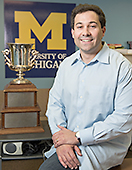 Faculty/Staff Spotlight
"Every few years when the debate cycle is in full gear, debate suddenly becomes important to the nation."
Aaron Kall, director of U-M's Debate Program and Michigan Debate Institutes.