2018 Winter Commencement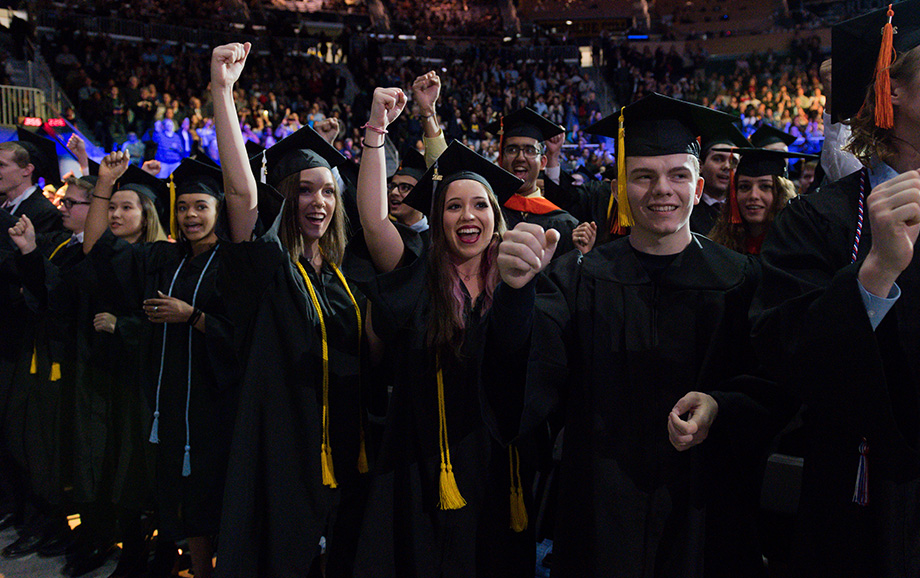 Graduates sing "The Victors" at the Ann Arbor campus' Winter Commencement ceremony Sunday, their first time doing so as U-M's newest alumni. (Photo by Daryl Marshke, Michigan Photography)
Impressions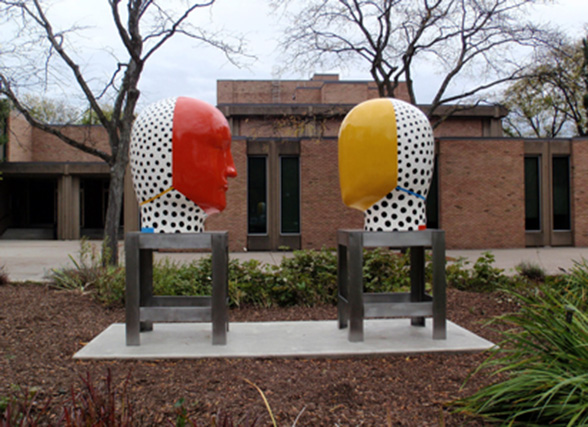 A gift of alumnus Clarence L. Roy and his wife, Ruth, this painted bronze and stainless steel sculpture by Jun Kaneko sits in front of the Earl V. Moore Building on North Campus. The Record periodically highlights pieces of public art at U-M. Learn more about this piece, or browse an online collection of public artworks.
Honoring staff's role in diversity
Ten individuals and five teams received the 10th annual Distinguished Diversity Leaders Award​​​​​​ on Monday. This video highlights the 10-year history of the DDLA and explains how it was established to shine a light on those staff members who work toward achieving a welcoming, supportive and inclusive working environment at U-M.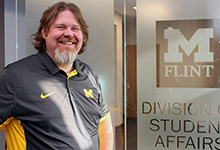 Faculty/Staff Spotlight
"Every student, every situation is unique. My priority is to empower our students to self-advocate."
Harvey "Chip" Evans, disability services coordinator for UM-Flint.
Michigan in the News
"With fresh water supplies vulnerable to a changing climate, and our infrastructure outdated … we need to do more to protect America's waterways and ensure continued progress in the effort to provide clean drinking water, and fishable and swimmable streams. … The last thing we should do is turn back the clock, weaken the Clean Water Act and further fray our national commitment to clean water and a healthy environment," wrote David Uhlmann, director of the Environmental Law and Policy Program.
Kristin Seefeldt, associate professor of social work, and of public policy, was quoted in an article about recent changes to Michigan's emergency heating assistance program that advocates fear will leave needy residents without the help they need to keep the heat on this winter.
"The tactic of telling a subject not in custody that he or she doesn't need an attorney present during an interview may be standard, but whether it is savory is a matter of opinion. Still, it strikes me as odd for a tactic that is used every day with suspected criminals of every description to come under fire only when used against a highly sophisticated, extremely well-connected defendant (former national security adviser Michael Flynn)," said David Moran, clinical professor of law and director of the Michigan Innocence Clinic.