Targeting opioid abuse
America's opioid drug epidemic has struck hard in Michigan. But now, a team from U-M — the Michigan Opioid Prescribing Engagement Network, or Michigan-OPEN — is striking back at a key factor: opioid prescriptions for patients before and after surgery. This video explains the factors contributing to the crisis and how Michigan-OPEN aims to combat them.
Many Voices, Our Michigan
On Oct. 6, university leaders introduced U-M's Diversity, Equity & Inclusion Strategic Plan through a series of special discussions and events. This video recaps highlights from those events, which launched a plan representing the shared overarching themes and strategies present across 49 individual plans created by U-M's 19 schools and colleges, Student Life, Athletics, the U-M Health System and other administrative units.
Angry Neptune, Salacia and Strider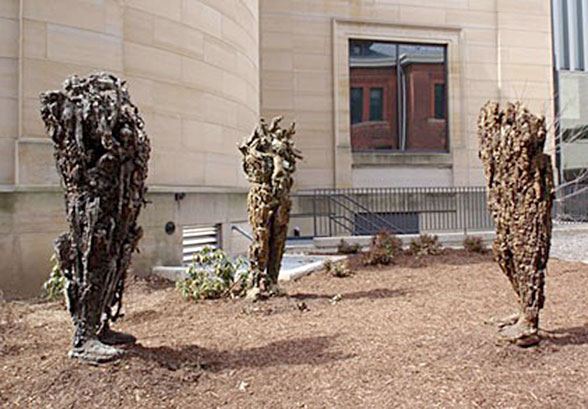 Located on the east side of Alumni Memorial Hall, these three headless bronze figures are part of the collections of the U-M Museum of Art. They were created by alumna Michele Oka Doner. The Record periodically highlights pieces of public art at U-M. Learn more about this piece, or browse an online collection of public artworks.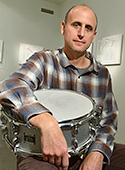 Faculty/Staff Spotlight
"As a drummer, I can create a composite pattern or groove from three to four separate rhythms all synchronized precisely that ultimately form a whole. I tried to do this with the artwork and music."
Michael Gould, professor of music (percussion) at the School of Music, Theatre & Dance