New dance building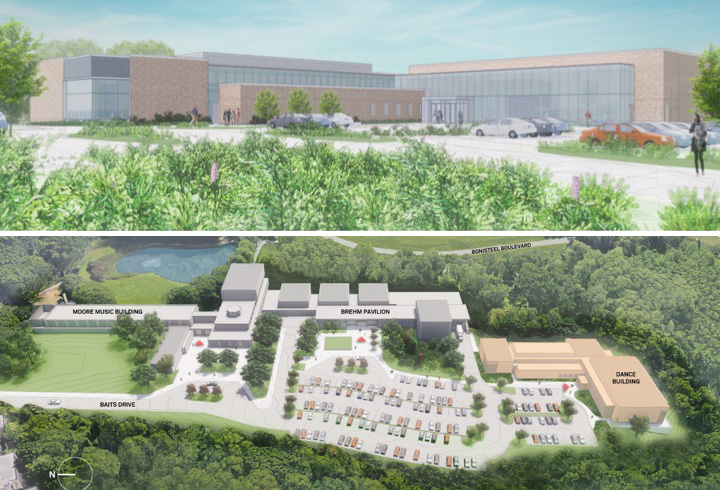 The Board of Regents on Thursday approved the schematic design for a new 24,000-square-foot dance building within the School of Music, Theatre & Dance. The top drawing shows the planned facility on North Campus in a view looking southeast, while the bottom image shows its location south of the Moore Music Building and Brehm Pavilion. (Images courtesy of Architecture, Engineering and Construction)
Landfill drones
Methane makes up about 50 percent of the gases produced by landfills. In this video, Dimitrios Zekkos, associate professor of civil and environmental engineering, and his team show how they use drones to autonomously detect rising methane levels in a Midland, Michigan, landfill. With this new approach to existing technology, Zekkos hopes to turn U.S. waste dumps into untapped energy production plants.
Staff Impact Awards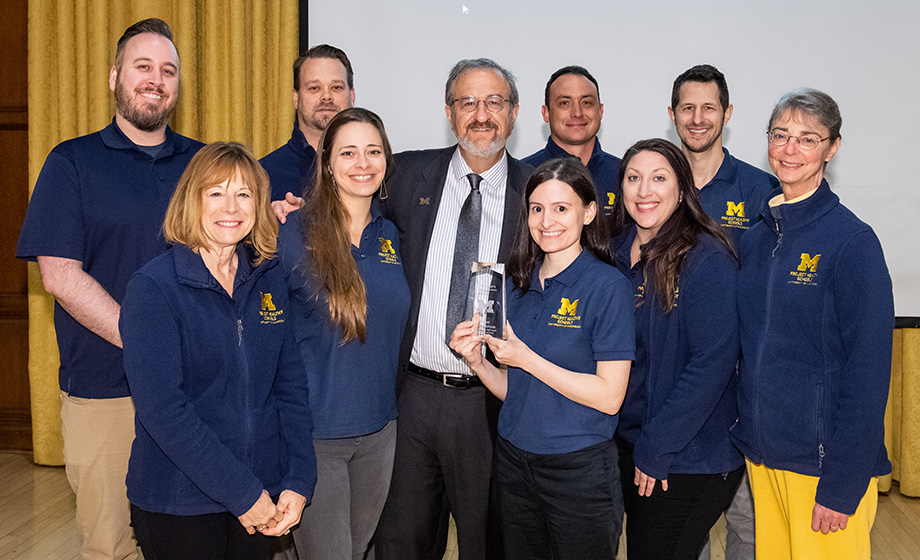 President Mark Schlissel presented the Project Healthy Schools Team with the group President's Staff Award of Distinction at Monday's Staff Impact Awards ceremony. From left are Nathan Saulter, Jean DuRussel-Weston, Ben Ransier, Jana Stewart, Schlissel, Miriam Dineen, Jacob Robidou, Jennifer Alexander, Brad Newman and Julie Nelson. Eleven individuals and three teams were presented with Staff Impact Awards, including James Zajkowski of Information Technology Services, who also received the individual President's Staff Award of Distinction. (Photo by Austin Thomason, Michigan Photography)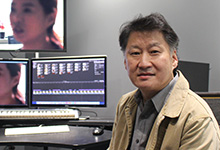 Faculty/Staff Spotlight
"I like working with filmmaking because it's very collaborative."
David Chung, professor of art and design, who uses visual art to convey his work on topics such as diasporic populations and cultural assimilation.
Michigan in the News
Paolo Pasquariello, professor of finance, says that "tariffs on Chinese and American imports will be paid for almost entirely by local consumers, especially U.S. consumers, given that they collectively import from China more than they sell to it. In other words, U.S. tariffs act exactly like taxes on American consumption of foreign goods and services, and those taxes will lower American consumers' real income, discourage some of their consumption and ultimately lower U.S. GDP growth."
Katherine Freese, professor of physics, discussed weakly-interacting massive particles, or WIMPs, which are popular candidates for dark matter: "If we're right and these are the dark matter particles then there would be billions of them going through you every second. But they're not going to do anything to you because the interactions are really, really weak."
Silvia Pedraza, professor of sociology and American culture, says the new economic sanctions against Cuba aren't going to break the current regime — all they're going to do is make it economically difficult for people: "But they will find a way around it. It just isn't going to have the political consequences that ([the U.S. hopes) it will have."