Burton Tower in maize and blue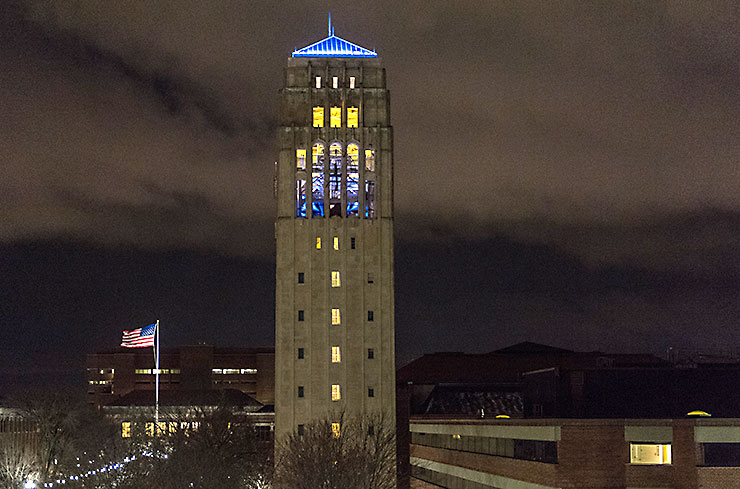 In celebration of the university's 200th year, the iconic Burton Tower will glow in new maize and blue lighting for the bicentennial's UMich200 Spring Festival. Starting the week of April 3, the tower will be illuminated in white lights. The lights will transition to maize and blue and end with a multimedia light show supporting the "True Blue! A Tribute to Michigan," event at Hill Auditorium on April 8. (Photo by Scott C. Soderberg, Michigan Photography)
Squirrel power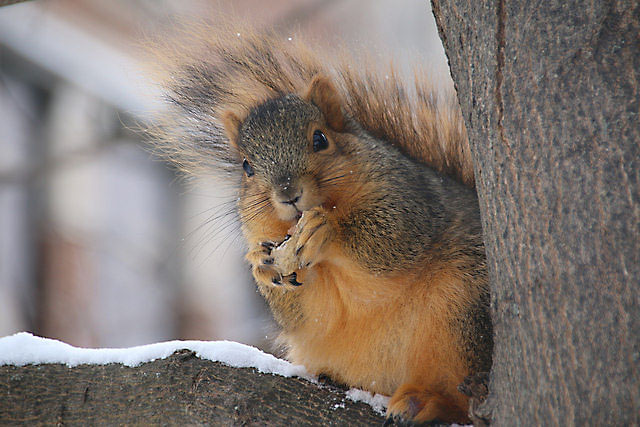 Corey Seeman has taken tens of thousands of images of squirrels since embracing photography in 2007. Seeman, director of library services at the Stephen M. Ross School of Business' Kresge Library, says he has taken at least one picture every day for nine years. This gallery from Michigan Today captures the varied facets of the campus' furry residents. Interested in thousands of squirrel shots? View Seeman's flickr gallery. (Photo by Corey Seeman)
Synthetic enamel
Unavoidable vibrations, such as those on airplanes, cause rigid structures to age and crack, but researchers at the College of Engineering may have an answer for that: Design them more like tooth enamel. In this video, Nicholas Kotov, Joseph B. and Florence V. Cejka Professor of Engineering, and professor of chemical engineering, materials science and engineering, and macromolecular science and engineering, explains his team's work to develop a synthetic material with the structural benefits of enamel.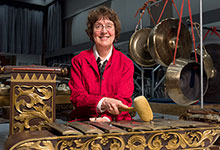 Faculty/Staff Spotlight
"Gamelan music and dance are vehicles for expressing and experiencing this deep harmoniousness not only between humans, but between humans and the divine."
Susan Walton,  lecturer IV in the Residential College and in the School of Music, Theatre & Dance, regarding the Javanese music style that has captured her interest.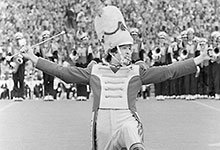 Michigan in the News
Research by Michael Bastedo, professor of education, shows that when college admissions officers have more information about the high schools attended by low-income applicants, those applicants are more likely to be admitted.
"Birthing and postpartum is wonderful and it's all worth it, but at the same time it's a painful event with a lot of sleep deprivation and massive hormonal changes that are absolutely mood-altering. It's a treatable condition, not a character flaw," said Maria Muzik, assistant professor of psychiatry and director of the Women and Infants Mental Health Clinic.
Paul Mohai, professor of natural resources and environment, says there is "a consistent pattern over a 30-year period of placing hazardous waste facilities in neighborhoods where poor people and people of color live."