'Mother'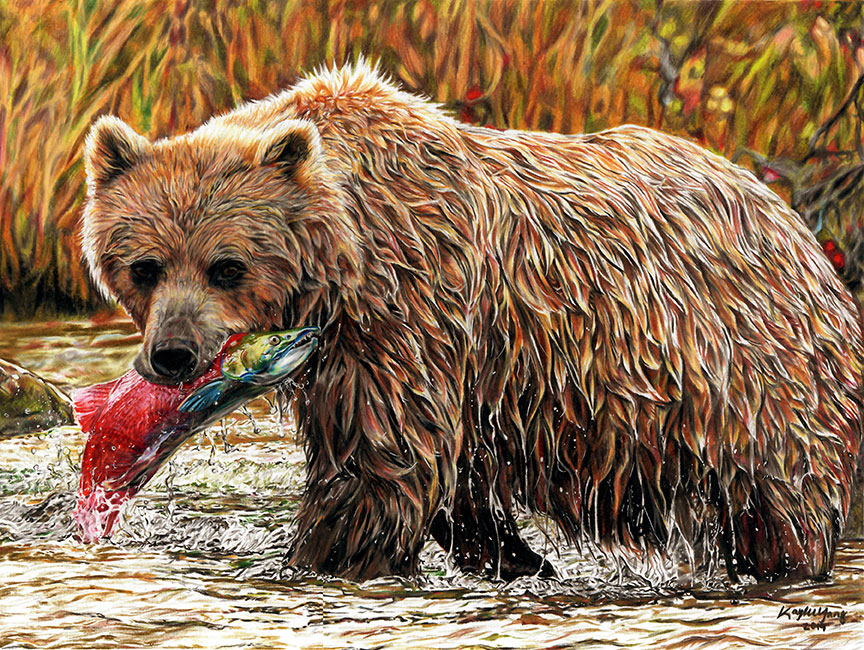 This drawing by sophomore nursing student Kaylee Yang, titled "Mother," took first place in the recent Arts at Michigan As I See It Drawing Competition. As I See It is a series of arts contests for the campus community that take place periodically throughout the year. View the other winners and finalists in the drawing contest.
Town hall on felony SPG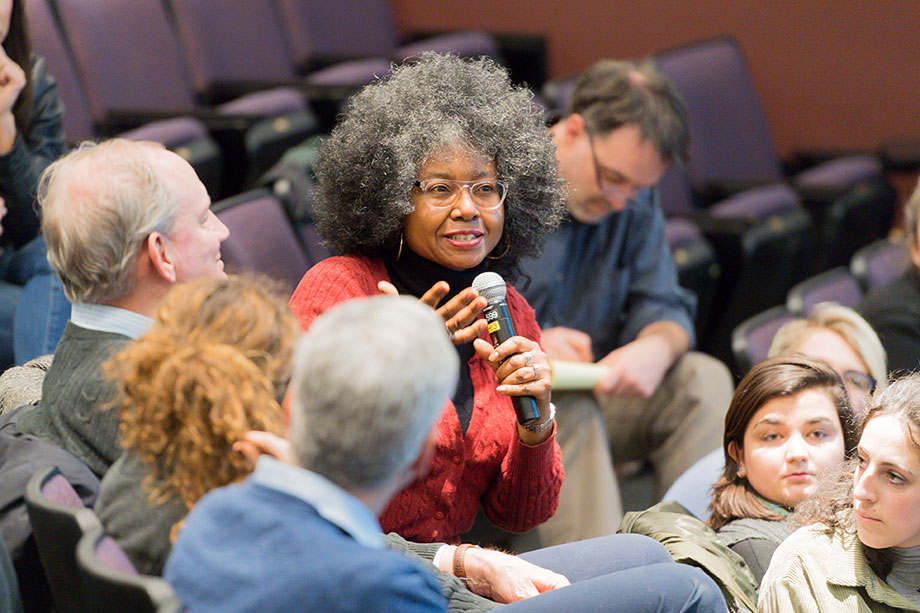 Deirdre Spencer, senior associate librarian in the University Library, speaks during Wednesday's town hall at which U-M community members discussed a new university policy requiring employees to disclose felony charges or convictions. Spencer is a member of the Senate Advisory Committee on University Affairs, the executive arm of U-M's central faculty governance system. (Photo by Daryl Marshke, Michigan Photography)
Ruthven remnants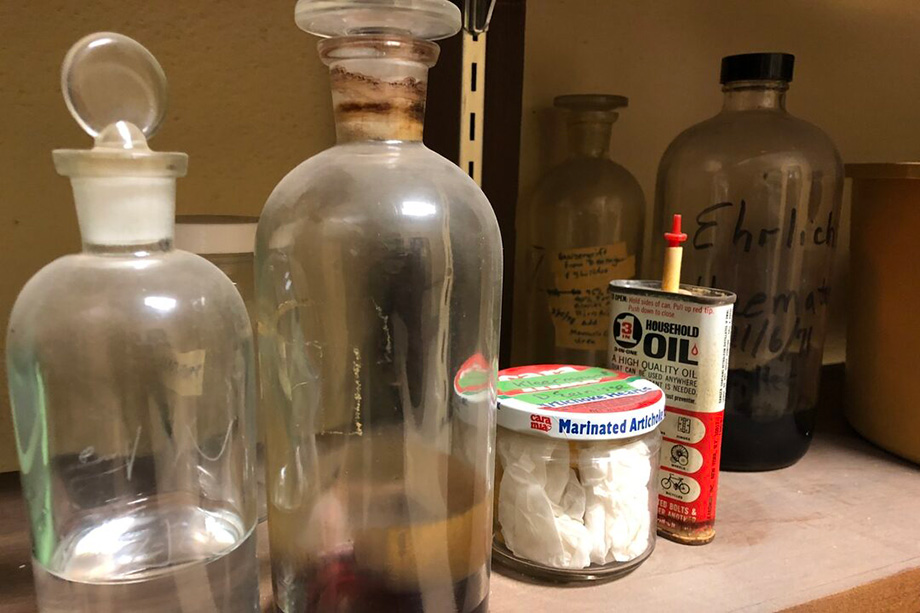 After the Ruthven Museums Building closed its doors to the public last year, Michigan Today explored its deserted halls, cupboards and cabinets to find a trove of fascinating and forgotten artifacts, such as the mysterious liquids, oil and rubber gloves in an artichoke jar found in this cabinet. As a renovated Ruthven prepares to house classrooms, labs and offices, and its former occupants are now in the new Biological Sciences Building, view a gallery showing some of what was left behind. (Photo by Deborah Holdship, Michigan Today)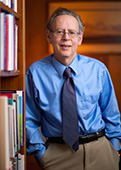 Faculty/Staff Spotlight
"So what initially was a research interest became very personally relevant for me."
Irv Leon, clinical psychologist and adjunct associate professor of obstetrics and gynecology
Michigan in the News
"Until about the early 1990s, it was kind of laughable that you could develop a pill that would slow aging. It was sort of a science fiction trope. Recent research has shown that pessimism is wrong," said Richard Miller, professor of pathology.
"It doesn't commit or obligate these states to anything; they don't force any formal decision or commitment, and so I think for a newly elected governor they are relatively easy steps to take that are symbolic," said Barry Rabe, professor of public policy, environment and political science, on the pledge by a group of newly elected Democratic governors to meet the goals outlined in the Paris climate accord.
About one in six children and teens younger than age 18 have at least one mental health disorder, but only half of them receive treatment from a mental health professional, according to a study by research fellow Daniel Whitney and associate professor Mark Peterson, both in the Department of Physical Medicine and Rehabilitation.