Mobile classroom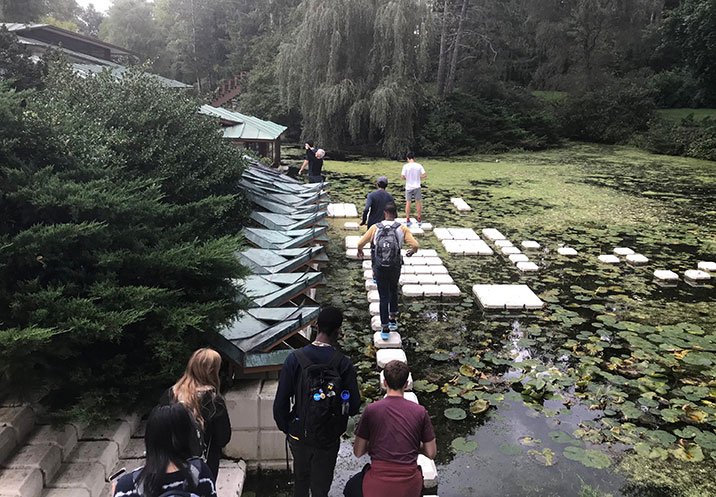 Students explore the Midland, Michigan, home and studio of Alden B. Dow, a noted 20th-century architect, as part of a class titled "On Site: Architecture in a Mobile Classroom." The course takes them out of the classroom to locations that revolve around a specific topic or type of building, such as sustainability, structure, libraries, churches and more. (Photo by Yiran Liu)
Fighting the flu
Each year, particularly during the winter months, millions of Americans are infected with influenza, with symptoms such as fever, coughing, body aches and fatigue that, in some cases, can lead to serious complications and even death. In this video, Arnold Monto, professor of epidemiology and global health, discusses antiviral medications used to battle flu.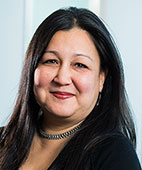 Faculty/Staff Spotlight
"I come from a family of strong women, so whether it was on the playground or in a classroom, it bothered me when I saw girls not being treated equally."
Yasamin Kusunoki, assistant professor of nursing and a faculty associate at the Institute for Social Research
Michigan in the News
"There's this narrative that blacks aren't interested in the environment; how can you not be interested in the land you walk on, the air you breathe, the water you drink?" said Dorceta Taylor, professor of environmental sociology.
"There are plenty of unbalanced groups around, but I don't know of too many others who are as unbalanced as his are who are aggressively promoting the fact that they are balanced," said Adam Finkel, clinical professor of environmental health sciences, commenting on environmental risk assessment groups run by scientist Michael Dourson, who has a reputation for minimizing the risks of toxic chemicals.
"We know that it helps people generate energy. We know that it boosts mood. We know that it improves executive functioning and all the tasks associated with that — focus, creativity. There are so many positives that happen when you move. … I consider energy from taking care of yourself as essential fuel for the things that matter most in our lives," said Michelle Segar, director of U-M's Sport, Health, and Activity Research and Policy Center.