On the value of research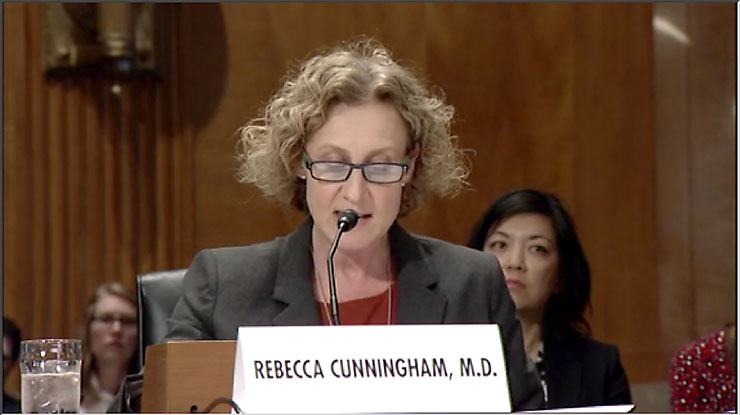 Rebecca Cunningham, associate vice president for research – health sciences, testified Wednesday before the Senate Homeland Security and Government Affairs Committee's Subcommittee on Federal Spending Oversight and Emergency Management about federal support for research. She highlighted the crucial role the federal government provides in supporting basic, curiosity-driven research alongside applied research and engineering, along with the economic benefits of federally supported research. The committee will use testimony by Cunningham and other witnesses as they consider legislation regarding how the government awards federal research dollars. Read her full testimony or watch a video of the hearing.
Printable medications
A technology that can print pure, ultra-precise doses of drugs onto a wide variety of surfaces could one day enable on-site printing of custom-dosed medications at pharmacies, hospitals and other locations. This video illustrates the technique, which was developed at U-M.
PolicyMaker
Elisabeth Gerber, professor of public policy, has used role-playing simulations for the past dozen years to help teach students how policies are developed. In this video, she describes how PolicyMaker, a new platform she developed, allows her to customize role-playing simulations. Joining other U-M inventors, Gerber will display PolicyMaker at the 17th annual Celebrate Invention event 3-6 p.m. Wednesday at the Michigan League Ballroom.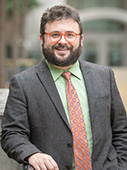 Faculty/Staff Spotlight
"I love the material I teach about and I love my students, and I think they feel that."
Jamie Moshin, lecturer I in communication studies, LSA.
Michigan in the News
Linda Lim, professor emerita of corporate strategy and international business, and Alan Deardorff, professor of economics and public policy, were quoted in a story about the unintended effects of the Trump administration's demands in negotiations over the North American Free Trade Agreement.
"For the general sphere of IoT (internet of things) devices, like security cameras, we're not just underwater. We're under quicksand underwater," said Kevin Fu, associate professor of electrical engineering and computer science, regarding the fallout from the so-called Krack attack, a vulnerability in WiFi encryption that affects nearly every wireless device.