CEW+ to feature human rights activist Wai Wai Nu
International and award-winning human rights activist Wai Wai Nu will deliver the 2018 Christobel Kotelawela Weerasinghe Lecture as part of the University of Michigan's upcoming Diversity, Equity and Inclusion Summit.
Nu's lecture is part of the CEW+ Advocacy: Catalysts for Change event, which also will include the presentation of the Carol Hollenshead Award and the center's inaugural CEW+Inspire Award.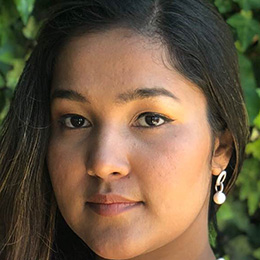 Wai Wai Nu
CEW+Inspire is a new program that aims to expand the vision of what is possible and teach lifelong skills to underserved students, empowering each to make bold and confident choices about their futures.
The event will take place from 5:30-8:30 p.m. Oct. 10 at the Michigan Theater. The event is free and open to the public, but attendees can register at myumi.ch/aZjZE.
Wai Wai Nu was a political prisoner for seven years under the Burmese military government and she emerged to serve as a national and international voice for Burma's human rights and democracy movement.
In 1989 a military party changed the country's name to Myanmar while Burma's democracy movement maintained its name, according to the BBC.
In 2012, after seven years as a political prisoner, she was released under a presidential amnesty.
Nu formed the Women's Peace Network as a platform to build peace and mutual understanding between Myanmar's different ethnicities, and to empower and advocate for the rights of marginalized women in Arakan and Myanmar. Through the Women's Peace Network, Nu has campaigned for women's rights and an end to impunity.
She has been working to reduce discrimination and hatred among Buddhist and Muslim communities, and improve human rights of the Rohingya. Nu also has conducted women's empowerment trainings, offered legal education seminars and organized human rights and peace building activities.
"As a political prisoner for seven years, Ms. Nu learned the extent of injustice in her country. Since being released she has used her power as a recognized public figure to impact the political and economic systems," CEW+ Director Tiffany Marra said. "Her work focuses on educating youth about civic participation and human rights with the hope that they will apply what they have learned as they influence decisions later."
The event is supported by the Christobel Kotelawela Weerasinghe Fund of CEW+. Additional funding is provided by the Institute for Research on Women and Gender, the Center for Southeast Asian Studies, the Weiser Center for Emerging Democracies, and the Gerald R. Ford School of Public Policy.