Actor, activist Diane Guerrero to headline DEI Summit
Actor, author and activist Diane Guerrero understands the undeniable power of stories.
As Maritza Ramos in "Orange is the New Black" and Lina in "Jane the Virgin," Guerrero has helped usher in a wave of diverse storytelling on television, amplifying the voices of strong, resourceful women whose lives haven't always received air time.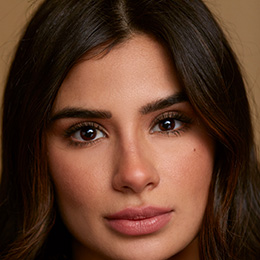 Diane Guerrero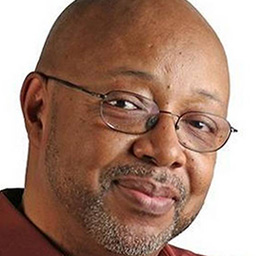 Leonard Pitts Jr.
Off screen, Guerrero uses her platform to advocate for immigrants and U.S. immigration reform, telling her own story of her parents' deportation to serve as a rallying cry for families who live under the weight of immigration policy.
Guerrero will share her story with the University of Michigan community during the upcoming Diversity, Equity and Inclusion Summit. She will speak at a community assembly and discussion from 9-10:30 a.m. Oct. 8 at the Power Center.
The discussion will be moderated by author and Pulitzer Prize-winning journalist Leonard Pitts Jr. Tickets are not required for entrance, and seating will be on a first-come, first-served basis.
As she details in her memoir, "In the Country We Love: My Family Divided," and her children's book, "My Family Divided," Guerrero's parents were deported to Colombia when she was 14 years old. To this day, they have not been able to rejoin her in the United States.
"It impacted me greatly, the separation of my family," Guerrero said. "Now we have such a great visibility with the children separated from their families at the border and what that does to a family, what that does to a child. It stunts a child's growth."
She says she publicly shared her own family's history amid the anti-immigrant rhetoric during the last presidential election cycle.
"It's something that I had lived with for so long and I was ashamed of for so long," Guerrero said. "The minute that I started to get work as an actor, (I was) asked a lot of personal questions. I just thought it would be a great time to liberate myself from that shame and actually discuss issues that really mattered."
When it comes to broadly improving the U.S. immigration system, Guerrero noted the need for a path to citizenship for immigrants already living in the United States, updates to the visa system, broad decriminalization and the reunification of families.
On college campuses, Guerrero said, faculty and staff can better support undocumented students or students whose lives have been touched by immigration by openly discussing the issue in class.
"I think that every teacher should read up or learn up on the challenges that the immigrant community faces, especially immigrant students," Guerrero said. "And I think that there should be a center where these students can go for help and information."
At some schools she visits, she said, students tell her a lot of teachers don't make immigration a positive topic, or that the issue is a taboo one to discuss.
"That should not be," Guerrero said. "It is part of our American history. It's something that we should openly talk about, and certainly humanize and decriminalize. And so it starts in the classrooms. If our teachers are positive about the topic and are open about it, then the rest of the student body will begin to."
As U-M continues with a years-long process to enhance diversity, equity and inclusion on campus, Guerrero emphasized the importance of diversifying faculty, staff and student ranks in order for higher education institutions to reach these outcomes.
"We still have very low percentages of people of color going and graduating from higher education," Guerrero said, adding that diversity should be a goal of higher education institutions.
"Until we have a system in place that is fair and equal, then that should be a major component of your mission," she said. "Especially when we're talking about equality and justice for all — not just in schools but in our country and our society — then where does that all begin? That starts in schools."
As reflected in her career choices, Guerrero said she decided to pursue acting because she wanted to tell stories that reflected her experience and her community's experience, which she didn't see represented.
It's a calling she hopes to continue in the future.
"I'm out here because I want to represent my community and I want others that look like me or have come from a similar situation or have a similar background to be able to relate," she said. "I hope to open doors for other people who also are interested in this medium, who also want to tell stories that reflect who we are and help our communities grow."