By Jane R. Elgass
Six faculty members from five disciplinary areas have been named Thurnau Professors. The appointments of Richard B. Brown, Susan H.C. Brown, Bunyan Bryant, Brian Coppola, Laura J. Olsen and Noel C. Perkins were approved by the Regents in February. The appointments were recommended by Provost Nancy Cantor and are effective July 1, 2001, for a three-year term.
Established by the Regents in 1988, the Thurnau Professorships recognize and reward faculty members who have made outstanding contributions to undergraduate education. The professorships are named after Arthur F. Thurnau, a U-M student in 1902–04, and are supported by the Thurnau Charitable Trust, which was established through his will. Recipients receive a grant to support their teaching.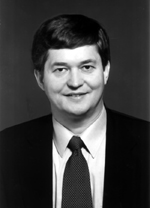 Richard Brown, professor of electrical engineering and computer science, "is a gifted educator known for his sustained and innovative contributions to undergraduate education, coupled with his own scholarly contributions, his careful mentorship of students, his crafting of a new paradigm in curricular development, and his pedagogy, his outreach to students within and outside the classroom, and his far-reaching career influence on undergraduate students in the College of Engineering," Cantor said. "Prof. Brown is highly respected in industry and government, and his many contacts and involvement with industry allow him to keep at the forefront of developments, many of which he brings into the classroom and research projects."
Brown was responsible for bringing advanced industrial VLSI (very-large-scale-integrated-circuit) design tools to the College of Engineering.
He has been honored several times for his teaching, including receipt of a Distinguished Faculty Award from the Michigan Association of Governing Boards of Universities and Colleges, a state of Michigan Teaching Excellence Award, and a College of Engineering Teaching Excellence Award.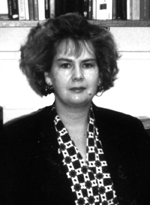 Susan H.C. Brown, associate professor of kinesiology and associate dean for research, Division of Kinesiology, "has made a lasting impact on the lives of many individual students," Cantor said. "In the classroom, her use of 'story-telling' techniques—hypothetical examples, anecdotal evidence, research and personal experience—has been very effective in creating a stimulating learning environment. Thus, her teaching goes beyond being simply knowledgeable in the area but demands a certain 'stage presence' where she can integrate the students' reality with the conceptual complexities of the human sensorimotor system. She has a reputation," Cantor added, "as being a 'tough but fair' examiner. She sets high, but not unreasonable, expectations for students, and she finds it extraordinarily rewarding to see students meet those expectations over the course of a semester."
Susan H.C. Brown has been heavily involved in revising and expanding the Division's movement science curriculum, including development of several undergraduate research opportunities in the form of yearlong honors projects, independent studies and laboratory rotations.
Her work with students was recognized in 1996 and 2000 with presentation of the Outstanding Teaching Award for Kinesiology.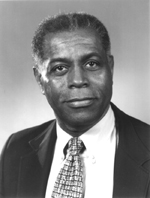 Bryant, professor of natural resources, "is one of those rare figures who regularly brings diverse students together in a classroom and facilitates open exploration of differences," Cantor said. "This is particularly notable in his well-received offerings related to environmental justice, which contribute in such important ways to the University requirement for coursework that enhances student understanding of racial and ethnic diversity. Students report that they find his courses to be engaging, often opening them up to perspectives that they never before considered. They recognize and appreciate his deep commitment to social and racial justice, as well as his receptivity to listen respectfully to differing views."
As chair of the Concentration in Resource Policy and Behavior, Bryant has focused greater attention on the needs of undergraduates through expanded course offerings and new programmatic initiatives.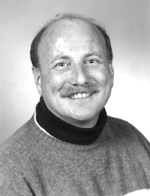 Coppola, Cantor explained, "was one of the architects of the now nationally acclaimed revised chemistry curriculum. He teaches the large, first-year courses that introduce students to the major concepts of chemistry in the context of organic chemistry, a subject matter that usually strikes terror in the hearts of those sitting in the classroom.
"His student evaluations are consistently among the highest in the department. He is a stimulating source of ideals and intellectual strength on education philosophy."
Beyond pedagogy and curriculum issues, Coppola is interested in the development of individuals as scholars-teachers, and he is "nationally recognized for sharing new conceptual models for undertaking and documenting teaching as a form of scholarly work."
In 1998, he was among 15 faculty members nationally who were asked to serve in the pilot year of a new project for the Carnegie Foundation for the Advancement of Teaching that dealt with the scholarship of teaching. Coppola's honors include receipt of the Amoco Foundation Good Teaching Award, the Golden Apple Award and the LS&A Dean's Excellence in Teaching Award in 1991–1997.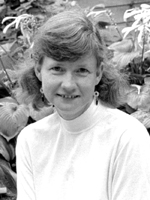 Olsen, associate professor of biology, "has made exceptional contributions to the Department of Biology's formal teaching program," Cantor said. Teaching two of the largest undergraduate courses, "she makes absolutely no concessions concerning rigor, the amount of material covered or the current state of knowledge in the field. Despite her high standards, she has received outstanding student evaluations.
"She has been a very active and effective adviser and mentor for undergraduates. It is a measure of the few faculty advisers whom students consistently request by name. Prof. Olsen actively helps each student identify his or her academic and career goals, and then helps them design courses and activities around these goals. She has made an outstanding effort in introducing and incorporating undergraduates in her research laboratory."
Olsen has received an Amoco Undergraduate Teaching Award, as well as LS&A's Excellence in Undergraduate Education Award and Class of 1923 Memorial Teaching Award.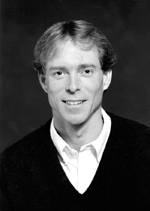 Perkins, professor of mechanical engineering and "one of the most exceptional undergraduate educators in the College of Engineering, has had a far-reaching impact on many hundreds of students," Cantor said. "His extraordinary record displays the qualities of an innovative educator who teaches brilliantly and effectively, contributes a new pedagogical paradigm, and who provides selfless, dedicated service to his department and the College. His enthusiasm and passion for teaching in his subject, primarily dynamics and vibrations, have influenced scores of undergraduates and have made their experience at Michigan a valued one with long-lasting influence."
Under Perkins' leadership, the Mechanical Engineering Learning Center, which supports tutoring of undergraduates, is considered a model facility. As Mechanical Engineering Undergraduate Program director, he oversees a high volume of undergraduates and has created the successful Tutoring Award Program for students at risk.
Perkins' honors include receipt of the Ruth and Joel Spira Outstanding Teaching Award, Tau Beta Pi Professor of the Year Award, Faculty Recognition Award, the College of Engineering Teaching Excellence Award and Society of Automotive Engineers Ralph R. Tetor Educational Award.
Tags: