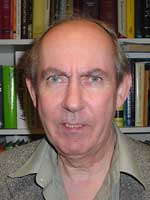 Six faculty members have been honored for outstanding contributions to undergraduate education as this year's recipients of Arthur F. Thurnau professorships. Their appointments were approved at the Feb. 17 Board of Regents meeting.
This year's recipients are James Barber, Freda Herseth, Timothy McKay, Lester Monts, Takeshi Takahara and Alford Young Jr.
The University each year designates Thurnau Professors for a three-year term and grants $20,000 per recipient to support teaching activities, including travel, books, equipment and graduate student support.
The professorships, named after alumnus Arthur F. Thurnau, are supported by the Thurnau Charitable Trust, which was established through his will. This is the award's 18th year.
Barber is a professor of mechanical engineering/applied mechanics and civil and environmental engineering. He's known for connecting to his students in spite of large lecture settings, and has earned positive student ratings and two Teaching Incentive Awards. Colleagues praise Barber's use of real-world examples to explain complex material to students, adding that Barber "possesses a phenomenal and natural ability to distill the most vexing problems."
"His demonstrations during lecture are as legendary as his ability to explain complex material," says Paul N. Courant, provost and executive vice president for academic affairs. "In addition, his reputation for caring about students extends beyond the classroom to one-on-one mentoring during office hours and help sessions."
Herseth is an associate professor of voice and chairwoman of the School of Music Department of Voice. As an expert in vocal pedagogy, she has worked with the world's leading voice scientists. Herseth's students not only benefit from her technical expertise, but also gain insight from her efforts to explore all elements of her craft, including visits to anatomy labs to learn more about the physiology of the voice.
"She brings to her students the insights of an accomplished artist and an expert in the teaching of singing," Courant says. "She is an active advocate for singers in the School of Music and a sought-after advisor who maintains an open-door advising policy for all students."
McKay is an associate professor of physics and associate chairman for the Undergraduate Program in the Department of Physics. He has won numerous teaching awards and has received outstanding ratings from students despite teaching large introductory, required courses. McKay introduced Web-based homework and peer teaching in larger lectures. Colleagues say he has taught students problem-solving skills that apply not only to physics, but to other subjects.
"A talented and innovative teacher, Professor McKay has a record of excellence in the classroom that one colleague calls stunning," Courant says.
Monts, a professor of ethnomusicology, has worked for more than 10 years in various University roles to improve undergraduate education. He currently is senior vice provost for academic affairs and senior counselor to the president for the arts, diversity and undergraduate affairs. Monts has spearheaded major initiatives on campus, including helping to expand student orientation and welcome programs, and resources available to students and instructors.
"He has been a tireless advocate for maintaining the rich diversity of U-M's student body," Courant says. "His administrative work has been animated by the principle that the quality of undergraduate education should be paramount."
Takahara, a professor of art has spent 25 years at U-M encouraging young artists. Colleagues say he's been a mentor for many students as he has allowed them to see him struggle with his own work. For more than a decade, Takahara has overseen an exchange program with the Kyoto Seika University in Japan that allows students in both countries to explore art in a new cultural context.
"His method is described as intuitive, combining technical mastery, challenging questions, and keen insights into the unique needs and talents of each student," Courant says.
Young, an associate professor of both sociology and Afroamerican/African studies, has created an environment where students have honest and thoughtful discussions about issues such as race, class and gender. Young successfully has revived the undergraduate sociology club, igniting excitement and participation for the group among students and colleagues.
"As an award-winning teacher, Professor Young has a unique ability to help students grapple with the significant social issues at the center of his courses," Courant says.
Tags: