Six faculty members have been honored as recipients of Arthur F. Thurnau professorships for their outstanding contributions to undergraduate education. The appointments, approved Feb. 19 by the Board of Regents, are titles the six will retain throughout their careers at the University.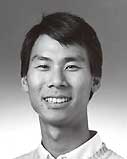 The recipients are Peter Chen, Anne Curzan, David Gerdes, James Holloway, Carla O'Connor and Andrew Shryock. Descriptions of their work are taken from recommendations provided to the regents by Provost Teresa Sullivan.
Chen, professor of Electrical Engineering and Computer Science, College of Engineering (CoE), is described as a demanding faculty member who manages year after year to receive student evaluations among the highest in his department. His talent for expanding the boundaries of teaching possibilities repeatedly has astonished colleagues who initially feared his curriculum overhauls might be asking the students to do the impossible. Chen has received numerous teaching awards from student honor societies, his department, college and the University.
Curzan, the associate professor of English Language and Literature, LSA and associate professor, School of Education, is a gifted teacher who inspires others to be effective in the classroom. She is renowned for creating communities, even in large classes, where all names are known, all voices heard, all issues open so long as everyone is treated with respect. She has a reputation as an engaging and inspiring lecturer. Curzan is known nationally for her ability to prepare graduate students for teaching.
Gerdes, associate professor of physics, LSA, is credited for his leadership in the use of innovative pedagogies in large, introductory lectures. He uses electronic response systems to check students' conceptual understanding, demonstrations that require students to apply concepts to the real world and online quizzes that prompt students to prepare for class. Gerdes' lead in a project to revamp the introductory electricity and magnetism labs has been so successful that student ratings increased dramatically, enrollment rose 40 percent and two of the newly designed experiments were awarded prizes by the American Association of Physics Teachers.
Holloway, professor of nuclear engineering and radiological sciences, CoE, has made significant contributions to engineering education, adopting active learning strategies, demonstrating their effectiveness to fellow faculty by opening his classroom for observation and by conducting research on student learning. He also has been at the forefront of the college to mentor and retain women and underrepresented minority students. His efforts to reimagine Engineering 101 have been described as legendary—from securing outside funding for equipment to writing the textbook.
O'Connor, associate professor of education, School of Education, is a widely sought-after contributor to national and international discussions about education and social inequality. Aware that low-income and minority pupils in the public schools face problems that require the efforts of well-trained researchers and professionals, O'Connor devotes time and energy to preparing teachers and mentoring future scholars who skillfully are prepared to tackle these challenges.
Shryock, associate professor anthropology, LSA, is a leading Middle East Scholar and winner of multiple teaching awards. He has a reputation for excellence in teaching two of his department's most challenging courses, including Anthropology 101. One student says his "enthusiastic, incisive and often droll engagement with the material made nearly every lecture an intellectual adventure." In the course Peoples and Cultures of the Middle East, Shyrock must deal with the region's contentious politics and the students' own political and religious commitments, which he does by encouraging intellectual engagement and openness to other perspectives.
Recipients receive grants of $20,000 to support teaching activities, including travel, books, equipment and graduate student support. The professorships are named after alumnus Arthur Thurnau.
Tags: