Serving the People
Related Articles
For 200 years and in partnership with the public, the University of Michigan has created and re-created the American public university, with a principled dedication to education as a democratizing endeavor, to broad and equal access, and to advancement of knowledge and creativity in service to society.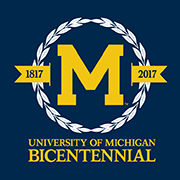 Teaching Powerfully
From early, experimental curricula in the 19th century to 1960s teach-ins, and more recently field courses, unique research opportunities, engaged learning and international experiences, the university values itself as a place where students can "burrow in" and "broaden out" — a vital combination. 
Pursuing Ideas
Beginning with an observatory on a hill, Michigan was one of the pioneering intellectual powerhouses that shaped the landscape of learning and defined the American university as one dedicated to knowledge, technological development, and creativity. Intellectual pursuits and scientific inquiry have been at the forefront and without borders, driven by the desire to improve the quality of life. 
Creating and Inventing
With its early establishing of engineering and an embracing of the arts — beginning in particular with music — U-M has long upheld creativity as a core endeavor. The making of both the useful and the beautiful occurs throughout the campus and the world. 
Challenging Society
Michigan has a heritage of activism of many forms: protest, global engagement, political action, public service, legal pursuits, philanthropy. Students, staff and faculty have long engaged with issues of social justice, both on and off campus, toward the betterment of communities. 
Forever Hailing
The spirit of Michigan is both intangible and palpable and has been since students first converged on campus. Both the energy of youth and the pride of alumni infuse the classrooms, athletic venues and performance halls, the Diag and beyond.