A college president, a theatre director, a leading international jazz performer, a civic leader and philanthropist, a former top government official with the Federal Republic of Germany and a federal judge are to receive honorary degrees at Winter Commencement 2012 exercises at the Ann Arbor and Flint campuses.
Dr. Raynard S. Kington, U-M alumnus and president of Grinnell College, will receive an honorary Doctor of Laws degree and deliver the Winter Commencement address for the Ann Arbor campus at 2 p.m. Dec. 16 in Crisler Center.
Also receiving honorary degrees are Michael Boyd, Doctor of Humane Letters; Dee Dee Bridgewater, Doctor of Music; Molly Dobson, Doctor of Laws; Joseph Martin "Joschka" Fischer, Doctor of Laws; and Cornelia G. Kennedy, Doctor of Laws.
Bridgewater will be honored at 2:30 p.m. Dec. 9 at the UM-Flint Winter Commencement 2012 exercises in the Perani Arena and Events Center.
The Board of Regents approved the honorary degrees at its Oct. 19 meeting.
Boyd, artistic director of the Royal Shakespeare Company since 2002, is known for his influence on international theater and commitment to sharing William Shakespeare with diverse audiences.

Born in Belfast, he earned a master's degree in English literature from the University of Edinburgh and trained at the Malaya Bronnaya Theater in Moscow and was founding artistic director of the Tron Theatre in Glasgow before joining the RSC as associate director in 1996.
Boyd invested in training, artist development, education and experimentation to lead the company through a successful transformation of the Royal Shakespeare Theatre, which reopened in 2010 to accolades. In the spring of 2012, the RSC's production of "Matilda" won seven Laurence Olivier Awards, surpassing the company's record of six for "Nicholas Nickleby."
He also greatly expanded the RSC's educational activities in the United States, England and globally. In 2001 U-M, working with the University Musical Society, became the first American university to partner with the RSC. Some 17,000 people from 30 states and five foreign countries participated in the residency that featured 75 educational events revolving around performances. Subsequent RSC residencies have raised the university's arts profile internationally.
When RSC produced the World Shakespeare Festival in London for the 2012 Olympics, the collaboration among more than 70 producing partners and thousands of artists from all over the world again reflected Boyd's drive to explore ways Shakespeare facilitates understanding across cultures. Among several awards, in 2012 he received the Theatre for A New Audience's Samuel H. Scripps Award and a knighthood for his services to drama as part of the Queen's Birthday Honors.
Bridgewater is known around the world as a leading jazz performer. She also had an impact as a radio host and is known for her global humanitarian efforts. Raised in Flint, the daughter of a jazz trumpet player, she was part of a female vocal trio, the Iridescents, and sang with her father's ensembles.

After high school, she studied at Michigan State University and the University of Illinois at Urbana-Champaign, touring the Soviet Union in 1969 with Illinois' jazz band. She then pursued a career In New York as a jazz singer, working with the Thad Jones-Mel Lewis Jazz Orchestra, performing at the Village Vanguard club, and collaborating with leading jazz interpreters including Sonny Rollins, Dizzy Gillespie and Max Roach.
Several of her early recordings were nominated for and won Grammy Awards. On Broadway, she performed the role of Glinda the Good Witch in the musical "The Wiz," and won a Tony Award in 1975. She joined the international touring company of the musical "Sophisticated Ladies," and starred in "Lady Day," a biographical stage work depicting the life of singer Billie Holiday. In 1998 she won the Grammy Award for Best Jazz Vocal Performance. In 2001 she began hosting "JazzSet with Dee Dee Bridgewater" on National Public Radio.
Bridgewater's humanitarian efforts resulted in her appointment as ambassador for the United Nations Food and Agriculture Organization in 1999. She has mentored in master classes at the UM-Flint campus and at the Virgil Carr Center in Detroit as part of a residency with the Detroit Symphony Orchestra. Recently, she won a Grammy Award in 2011 for Best Jazz Vocal Album for "Eleanora Fagan (1915-1959): To Billie with Love from Dee Dee" and has been recognized in France with Best Jazz Vocal Album.
Dobson, a U-M alumna, civic leader and philanthropist, has been a trailblazer for positive change in Ann Arbor and at the university for more than six decades. Through her volunteer work to promote education and gender equity, she has helped many reach personal, educational and professional goals and strengthened the community.

From 1944-46 in Washington, D.C., Dobson served as a communications officer in the Women Accepted for Volunteer Emergency Training (WAVES). She and her husband, William T. "Bill" Dobson, raised three children in Ann Arbor, where he served as president of the Dobson-McOmber Insurance Agency. Molly Dobson helped found the Ann Arbor Area Community Foundation, which presented her with its Heritage Award in 1992. She helped launch the Washtenaw Community College Foundation, endowing scholarships and helping refurbish the school's child care center.
She was the first donor to the Ann Arbor Teen Center, which provides opportunities to area high school students. As president of the Lucile B. Conger Alumnae Group in the mid-1960s, Dobson was an early supporter of the Center for the Education of Women, joining the newly formed CEW Leadership Council, and endowing the Molly Dobson Scholarship. The Council of Michigan Foundations recognized her with the Community Foundation Award for Philanthropy in 2007.
She served as honorary co-chair of the Ann Arbor City Club's recent capital campaign, raising funds for the Humane Society, Ann Arbor YM-YWCA, McKinley Foundation, and United Way of Washtenaw County. Dobson represented the city on President Mary Sue Coleman's inauguration planning committee and served on the Michigan Difference Campaign as a member of its Washtenaw County Committee. She also helped fund the award-winning Development Summer Internship Program at U-M to prepare students for careers in fundraising. Her many awards include U-M's David B. Hermelin Award for Fundraising Volunteer Leadership in 2006.
Fischer, minister for foreign affairs and deputy chancellor of the Federal Republic of Germany from 1998-2005, was recognized as one of Germany's most powerful and respected political leaders. He continues to influence world affairs as a senior strategist at the Albright Stonebridge Group in Washington, D.C., and as managing partner of Joschka Fischer and Co., a global strategy firm in Berlin.

Active in then-West Germany's left-wing student movement, he joined the Green Party in 1982. Within a year, he was elected to the country's lower house of parliament and became a Green movement leader. From 1985-87, he was the State of Hesse's minister for the environment and energy. He led the Green Party's parliamentary group in Hesse from 1987-91 and served as the state's deputy minister-president and minister for the environment, energy and federal affairs from 1991-94. He next moved the party to the political center, paving the way for its participation in Germany's federal government.
Fischer became the Green Party's first minister of foreign affairs in 1998 and would become the second longest-serving foreign minister in German post-World War II history. By supporting humanitarian intervention to prevent mass atrocities, Fischer helped redefine global norms to prevent genocide. Under his leadership, Germany took part in NATO operations in Afghanistan after the Sept. 11, 2001, terrorist attacks on the United States.
He served as the Frederick H. Schultz Class of 1951 Professor of International Economic Policy at Princeton University's Woodrow Wilson School of International and Public Affairs in 2006-07. Fischer has written several books, including a two-volume autobiography featuring his service in Germany's federal government, "The Red/Green Years." He also serves on the boards of the European Council on Foreign Affairs and the International Crisis Group and supports the Spinelli Group, an initiative launched in 2010 to promote creation of a federal and united Europe.
Kennedy, senior judge on the U.S. Court of Appeals for the Sixth Circuit and the first woman appointed to the federal bench in Michigan, is one of the state's longest-serving jurists. Born in Detroit, the U-M alumna was attracted to law as a youth. Her father Elmer Groefsema, a U-M Law School graduate, was an accomplished lawyer, and her mother was studying law at Michigan when she died in 1932.

Kennedy earned a Bachelor of Arts degree at U-M in 1945 and Juris Doctorate with distinction from the Law School in 1947. She served on the Michigan Law Review board of editors, graduated at the top of her class, and became the first woman to serve as a law clerk in the U.S. Court of Appeals for the District of Columbia Circuit. She earned a reputation as a superior trial lawyer in Detroit, and was elected judge in Wayne County's Third Judicial Circuit in 1966.
In 1970, President Richard Nixon appointed Kennedy to the U.S. District Court for the Eastern District of Michigan, where seven years later she became chief judge. Since her appointment to the U.S. Court of Appeals for the Sixth Circuit in 1979 by President Jimmy Carter, she has been called a thoughtful, hard-working jurist who listens carefully and writes clear, logical opinions. Kennedy assumed senior judge status in 1999 and plans to retire in December.
Kennedy served as the first woman director of the Detroit Bar Association, and has served in several judicial conference roles. She was a co-founder of the National Association of Women Judges and served as a director of the Women Judges Fund for Justice. Among several honors, she has received five honorary degrees and was inducted into Michigan Women's Hall of Fame in 2000.
Kington has served as president of Grinnell College, a premier liberal arts school known for its academic rigor and socially conscious mission, since 2010. Throughout his career as a health care professional, leader of one of the world's foremost medical research centers, and college president, the Baltimore native has championed academic excellence, the advancement of diversity and social justice.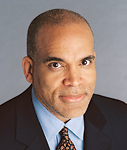 As a U-M medical student, he spent two summers interning on Capitol Hill, and became interested in public policy. Kington earned a Bachelor of Science degree with distinction when he was 19 years old and a medical degree in 1982 at age 21, both from U-M. He completed his residency at the Michael Reese Medical Center in Chicago and was appointed a Robert Wood Johnson Clinical Scholar at the University of Pennsylvania. He earned an M.B.A. with distinction and a Ph.D. with a concentration in health policy and economics at the Wharton School.
From 1990-97, Kington was a senior scientist at the RAND Corporation in and co-director of the Charles R. Drew University/RAND Center on Health and Aging. As division director at the Centers for Disease Control and Prevention from 1997-99, Kington led the Health and Nutrition Examination Survey, one of the largest studies assessing the health of the American people. In 2000, he moved to the National Institutes of Health (NIH) as associate director for behavioral and social sciences research and took on additional responsibilities as acting director for the National Institute on Alcohol Abuse and Alcoholism in 2002. Appointed principal deputy director at NIH in 2003, he set policy on a range of issues from alcohol abuse and cardiology to cancer and complementary and alternative therapies.
Kington was elected to the Institute of Medicine of the National Academies of Science in 2006 and served as chair of its Section on Administration of Health Services, Education and Research through 2010. He made a dramatic career change in 2010 with his appointment as Grinnell's 13th president, the college's first black president and one of only a few openly gay college presidents. He is personally and professionally committed to social responsibility and strives to strengthen the connection between Grinnell's academic excellence in the arts, humanities, science and social studies and the ability of Grinnell alumni to transform the world.
Tags: