Seven faculty members seeking three seats on SACUA
The University of Michigan faculty's Senate Assembly will choose three new members of the Senate Advisory Committee on University Affairs at its meeting March 19.
The three top vote getters will serve three-year terms that begin May 1.
The meeting is scheduled to start at 3:15 p.m. in the Pendleton Room of the Michigan Union.
The Senate Assembly consists of 74 elected faculty members from the Ann Arbor, Dearborn and Flint campuses. SACUA is the executive arm of the Senate Assembly and the full Faculty Senate, which consists of all professorial faculty, librarians, full-time research faculty, executive officers and deans.
Additional candidates may announce their intent to run up to the time of the election.
As of Record press time, seven candidates have entered the SACUA election. Biographical information and position statements supplied by the candidates follow.
Colleen Conway
Professor of music education, School of Music, Theatre & Dance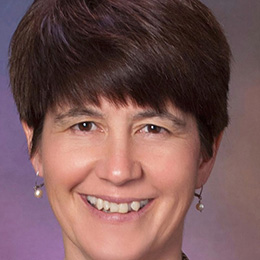 Colleen Conway
Education: Bachelor of Music Education and Master of Music Education, Eastman School of Music, University of Rochester, 1988 and 1992; Doctor of Education, Columbia University, 1997
Faculty leadership: U-M Library council, 2017-present; Administrator Evaluation Committee, 2015-present and 2012-13; Faculty Perspectives Editorial Committee, 2003-09; Research Policies Advisory Committee, 2008-11; Communication Advisory Committee, 2004-07; SMTD Merit Review Committee, 2017-present; SMTD Excel Grants Committee 2016-present; SMTD music education departmental coordinator, 2015-present; SMTD Scholarship Committee, 2009-12; SMTD Faculty Council for Graduate Studies vice chair, 2002-11; Michigan State University School of Music Advisory Committee secretary, 1999-2000; Advisory board MSU Institute for Children, Youth and Families, 1999-2000; Advisory board MSU residence option in arts and letters, 1999-2000; Rutgers University Distance Education Committee, 1998
Candidate statement: Having served on many faculty committees here at the University of Michigan as well as at Michigan State and Rutgers University I am interested in bringing that past experience to a more involved role in faculty governance. As a senior faculty member in a field which focuses both on the arts as well as public education, I will offer my voice in representing all areas of the university as well as making connections to local, regional, and state school and community partners.
Ivo D. Dinov

Ivo Dinov
Professor of nursing, School of Nursing, and professor of computational medicine and bioinformatics, Medical School
Education: Bachelor of Science, math and informatics, Sofia University, 1991; Master of Science, pure math, Michigan Tech University, 1993; Master of Science, statistics, Florida State University, 1998; Ph.D., math, Florida State University, 1998; Postdoctoral studies, neuroscience, UCLA, 2001
Faculty leadership: Associate director for education and training, Michigan Institute for Data Science; chair, SACUA Information Technology Committee; member, School of Nursing Executive Committee; director, Statistics Online Computational Resource
Candidate statement: SACUA is an important pillar of the Michigan Faculty Governance troika (SACUA, Senate Assembly, and Faculty Senate). I am running for a 3-year SACUA term to increase faculty engagement and transparency in decisions affecting the university community and all stakeholders. In the era of Global competition, financial stress, and IT disruption, sustaining academic excellence is paramount. I will work tirelessly to ensure the long-term success of the State's flagship institution in terms of (1) educating and training next generation artists, innovators and informed citizens, (2) advancing research innovation and translation, and (3) providing "uncommon services to common folks and organizations."
Marita R. Inglehart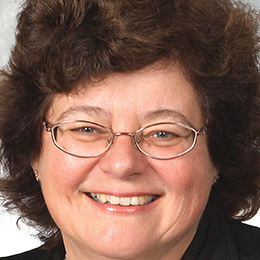 Marita Inglehart
Professor of dentistry, School of Dentistry; adjunct professor of psychology, LSA
Education: Diploma in Psychology (Master of Arts equivalent), Dr. phil. in Psychology (Minor: Education) and Dr. phil. habil. (Minor: Education and venia legend in psychology) from the University of Mannheim in Germany
Faculty leadership: 21st Century Program, LSA, director, 1997-99; Office of Student Conflict Resolution, Student Resolution Board member, 1997-2002, SACUA representative on the Appeals Board, 2000-15, current Sanctioning Board member; SACUA Committee for a Multicultural University, member, 1999-2001 and 2003-04, chair, 2002-03; Student Relations Advisory Committee, member 2002-03 and 2015-18; Center for Educational Outreach, Wolverine Express Outreach Program participant, 2011-15; Faculty Senate, alternate, 2012-15; SACUA Administration Evaluation Committee, member, 2014-17; Faculty Grievance Hearing Panel, School of Dentistry representative, 2014-17; Inclusive Teaching Committee, member, 2015-present; IPE-MI committee, member, 2016-present; Blavins Scholarship Program, mentor, 2016-present; Journal of Dental Education, associate editor, 2011-present
Candidate statement: My background as a faculty member in a health profession school and as an adjunct faculty member in the psychology department and my participation in numerous university committees and programs gave me a genuine appreciation of the crucial importance of faculty governance in our university. SACUA plays a leading role in ensuring faculty governance remains active and effective by building partnerships between faculty members from different campuses, schools and programs, and especially between faculty and administration. I firmly believe in using constructive partnerships to effectively address the challenges facing our university in these political times and therefore am a candidate for SACUA.
Sarah Lippert

Sarah Lippert
Associate professor of art history, College of Arts and Sciences, UM-Flint
Education: Bachelor of Arts Honours in Art History and Criticism, Western University, Canada, 1998; Master of Arts, art history, Western University, Canada, 2002; Ph.D., art history, The Pennsylvania State University, 2009
Faculty leadership: Tri-Campus Task Force, vice chair and chair, 2017; Senate Assembly, representative, 2017-present; Committee for Administrator Survey Evaluations, 2017-present; Committee for Civil Rights and Liberties, 2012-16 and 2017-present; UM-Flint Governance Task Force, chair, 2017-18; UM-Flint Chancellor's Advisory Committee for Budget and Strategic Planning, interim chair, fall 2017, member since 2016; UM-Flint Chapter (faculty advocacy chapter) of the American Association of University Professors, president, 2015-present; Faculty Council, 2016-17; 2017 UM-Flint governance workshop series, organizer and co-presenter; Curriculum Coordination Committee, chair, 2014-16; UM-Flint Community Lecture Series, organizer and creator, 2014-present; International Global Studies Program Faculty Member/Committee, 2015-present; General Education Curriculum Committee, 2013-16; Academic Assessment Committee, 2013–15; College of Arts and Sciences Curriculum Committee, 2017; CAS LEO Major Review Committee, 2013–16; CAS Nominating Committee, 2015; Visual Arts Program, director, 2014-15; Women's and Gender Studies Program, interim director, 2015; Master of Arts in Arts Administration Program, interim director, 2015.
Candidate statement: As a student of shared governance and best practices in academia (such as by recently chairing the Flint Governance Task Force and co-coordinating an external governance review at UM-Flint) I would apply my experience in (and research of) U-M and UM-Flint governance to strongly advocate for faculty across the institution. Academic freedom and standards, and faculty and student welfare, depend upon transparency, expertise-driven decisions and vigorous debate, all of which are priorities that require a commitment to working constructively with administrators and other faculty, while navigating new challenges for American universities. If elected I will be committed to these priorities.
Mark S. Rosentraub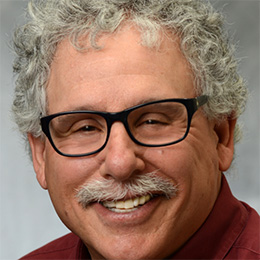 Mark Rosentraub
Bickner Endowed Professor of Sport Management and sport management co-chair, School of Kinesiology
Education: Bachelor of Arts, Queens College of the City University of New York, 1971; Master of Arts, Queens College of the City University of New York, 1972; Ph.D., University of Southern California, 1975
Faculty leadership: Urban Studies at the University of Texas at Arlington, chair, 1982-87; Maxine Goodman Levin College of Urban Affairs at Cleveland State University, dean, 2001-08; School of Public and Environmental Affairs at Indiana University-Purdue University Indianapolis, campus dean and associate dean, 1989-00; Center for Urban Policy and the Environment at Indiana University, co-founder and director, 1993-98; Ruth Ratner Miller Center for Urban Policy at Cleveland State University, founder and director, 2003-08; Center for Sport and Policy at U-M, founder and director, 2010-present
Candidate statement: My goal has been to link academic research to public policy debates. As a faculty member and university administrator I have tried to ensure opportunities exist for faculty and students to achieve their goal. As a researcher I have tried to use work to change perspectives by finding areas of overlap between different groups. Opportunities to relate faculty goals to the university and its leadership is what interests me. At this stage of my career, finding the "sweet spot" of overlap for faculty and administrators and between groups divided on issues is where I want to concentrate my activities.
Deirdre D. Spencer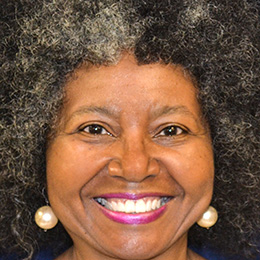 Deirdre Spencer
Senior associate librarian, library research — arts and humanities, University Library
Education: Bachelor of Arts, history of art, Indiana University; Master of Arts, history of art, University of Chicago; Master of Library and Information Science, academic art librarianship, Indiana University; ABD, history of art, race and gender in the 19th century illustrated press, University of Michigan
Faculty leadership: Senate Assembly Medical Affairs Advisory Committee; Association of Black Professionals, Faculty, Administrators and Staff, executive board; Center for the Education of Women, Women of Color in the Academy Project; Diversity Scholars Network; University Library Diversity Council, chair; University Library Librarian's Forum Salary Committee, member; University Library Librarian's Forum Election Committee, chair; University Library Travel Committee, member; Art Libraries Society of North America Census Data Analysis Committee, chair; Art Libraries Society of North America Diversity Committee, chair; Art Libraries Society of North America Michigan Chapter, president; Art Libraries Society of North America, Summer Educational Institute for Digital Image Resources and Image Management, development chair; Art History Pedagogy and Practice, editorial advisory board
Candidate statement: I am honored to offer my candidacy for a position on SACUA. As a subject specialist librarian in the humanities, I have supported both teaching and research faculty and students for many years. I will advocate for the protection of the humanities in the current political environment. I will also advocate for fairness in tenure appointments and faculty disputes. My ethnicity, gender, and experience at the university will provide a unique perspective to SACUA. It is a perspective that will represent faculty interests on a micro and macro level, blending them into one powerful voice, which will propel the university forward.
James Tappenden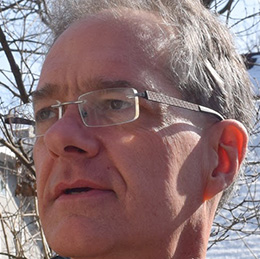 James Tappenden
Associate professor of philosophy, LSA
Education: Bachelor of Arts and Bachelor of Science, mathematics and philosophy, University of Toronto, 1984; Ph.D., philosophy, Princeton University, 1992
Faculty leadership: General Counsel's Advisory Committee, SACUA
Candidate statement: Universities reflect a vision of engaged research and teaching, where the diverse disciplines with different styles of learning about and understanding the world can learn from one another. As faculty, we're here because that ideal moves us. Universities have managed to continue to embody that ideal, though not always perfectly, for centuries. This hasn't happened by itself, it has taken commitment by the people who have chosen this way of life to keep the vision alive. As a member of SACUA, I'll join with the other faculty voices in energetically fighting for this vision in the face of the many threats it faces.