Don't Miss: Congolese music, dance close summer concert series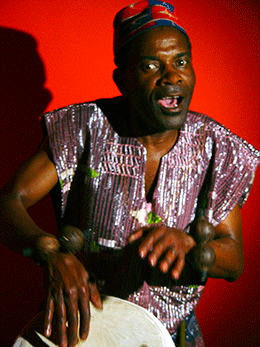 Titos Sompa
Mbongi Dance Theater Project, a nonprofit group dedicated to advancing and celebrating the cultural arts of Africa, performs from noon-1 p.m. July 31 in the University Hospital Courtyard. It is the last performance of this season's Summer Courtyard Concert Series.
In 1988, Titos Sompa a celebrated dancer, choreographer and musician — known especially as a master Congolese drummer, percussionist and kalimba player — founded the group. Sompa is artistic director of Mbongi Dance Theater, which particularly celebrates the music and dance of the Congo. He designs performances that offer healing, spiritual grounding and affirm community.
For children and young adults, his educational programs teach self-esteem, promote values and behaviors that build community awareness, and help them imagine a future. This free concert is presented by the U-M Health System's Gifts of Art. The rain location is the University Hospital Main Lobby, Floor 1, 1500 E. Medical Center Drive.