While much of the Ann Arbor campus enjoyed some time off with Monday's service reduction, others were hard at work digging out and keeping up with essential operations. Here are a few photos from the aftermath of the snowstorm that moved across Michigan on Sunday.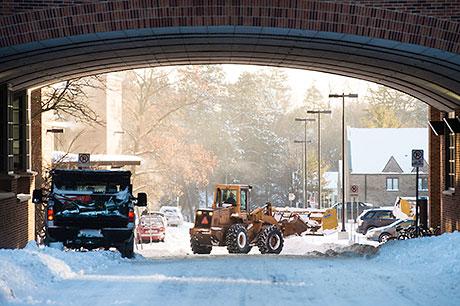 Crews remove snow from under the archway at the School of Public Health.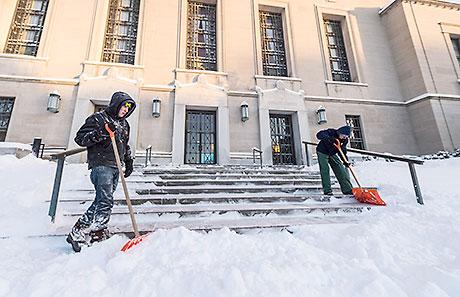 Tyler Douglas and Denise Schroeder of Grounds Services shovel snow from the front steps of the Rackham Building.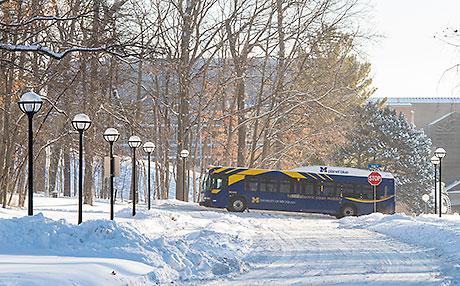 A U-M bus makes its way across North Campus at the corner of Duffield Street an Murfin Avenue.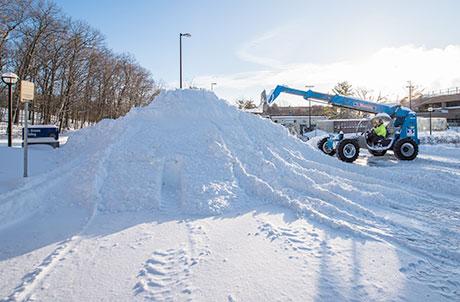 A worker piles snow from a lot near the George Granger Brown Memorial Laboratories.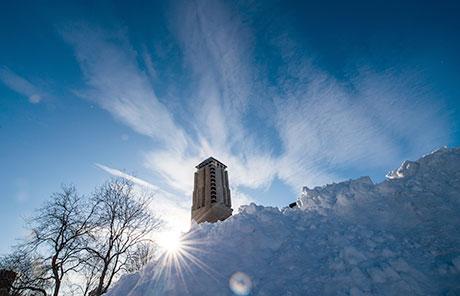 While it may seem like snow was piled halfway up Lurie Tower on North Campus, it's just the angle from which this photo was taken.