Charles Woodson to deliver Spring Commencement address
Charles Woodson, former Wolverine and NFL football player, Heisman Trophy winner and philanthropist, will deliver the University of Michigan's Spring Commencement address for the Ann Arbor campus April 28 at Michigan Stadium.
Woodson played 34 straight games for U-M, where he majored in sports management and communications, from 1995-97. As a junior, he helped lead the Wolverines to a national championship and became the first defensive player and the third U-M player to win the Heisman Trophy.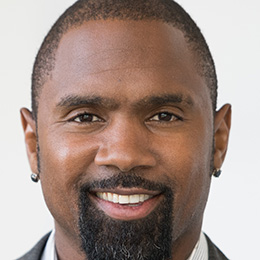 Charles Woodson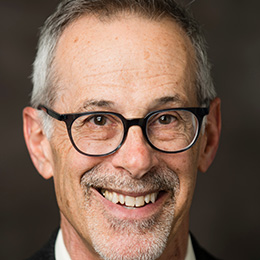 David Walt
He is the founder of the Charles Woodson Foundation and an ESPN sports analyst. In 2017, Woodson was one of 20 recent U-M alumni to be presented with a U-M Bicentennial Alumni Award in celebration of the university's 200th year.
Life scientist and U-M alumnus David Walt will deliver the address for the Rackham Graduate Exercises, for those receiving master's or doctoral degrees through the Rackham Graduate School.
Walt, a professor of pathology at Brigham and Women's Hospital at Harvard Medical School, has revolutionized genetic and proteomic analysis with his groundbreaking research.
Honorary degree recipients for Spring Commencement will be recommended to the Board of Regents at its March 29 meeting.
Born in Fremont, Ohio, Woodson earned several honors during his time at U-M, including the Bronko Nagurski National Defensive Player of the Year and the Jim Thorpe Award, recognizing him as the top defensive back in the nation.
He declared his eligibility for the NFL draft following his junior year and enjoyed a successful 18-season career with the Oakland Raiders and Green Bay Packers. Winner of the NFL Art Rooney Sportsmanship Award for his fair play, integrity in competition and respect for opponents, Woodson retired in 2015 and joined ESPN the next year.
Since 2008, the Charles Woodson Foundation has provided multiple scholarships to promising U-M students, including the Charles C. Woodson Scholarship in the School of Kinesiology and the Georgia A. Woodson Scholarship Fund in the Office of Financial Aid in honor of his mother.
Walt also is the Hansjörg Wyss Professor of Biologically Inspired Engineering at Harvard University's Wyss Institute and a Howard Hughes Medical Institute Professor. He was on the Tufts University faculty from 1981 until joining Harvard in 2017.
Born in Detroit, Walt earned a Bachelor of Science degree in chemistry from U-M in 1974 and a Ph.D. in chemical biology in 1979 from the State University of New York at Stony Brook.
In 1996, Walt invented microwell arrays that were 3 billion times smaller than those previously used to track and screen cells. His innovations are considered the gold standard for gene sequencing, and thousands of researchers worldwide use a platform commercialized by Illumina, a firm he founded, to improve food production, animal breeding and human health.
Walt is a member of U-M's Life Sciences Institute Scientific Advisory Board and Leadership Council, and has served on the Department of Chemistry Advisory Board and the LSA Dean's Advisory Council.