Bradford Orr named AVP for research-natural sciences and engineering
Bradford Orr has been appointed associate vice president for research-natural sciences and engineering in the University of Michigan Office of Research.
His three-year appointment, approved June 21 by the Board of Regents, is effective Sept. 1.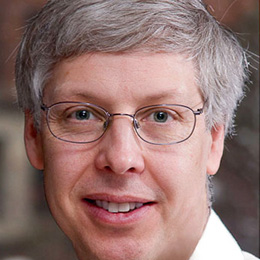 Bradford Orr
"These are challenging times in higher education and I am excited to be part of a team that is pushing forward the boundaries of knowledge," said Orr, Arthur F. Thurnau Professor, professor of physics, and chair of LSA's Department of Physics for the past nine years.
As associate vice president, Orr will support the research efforts of faculty in disciplines of natural sciences and engineering.
He also will serve as a liaison to the schools and departments in these disciplines, and will collaborate with other members of the UMOR Leadership Team in fostering interdisciplinary initiatives.
In addition, Orr will provide support for several UMOR units and programs, including the U-M Transportation Research Institute, Mcity, the Energy Institute and the Michigan Sea Grant program.
"Without research in biology, bioengineering, chemistry or material science, where will the next advances in health care, pharmaceuticals and materials come from? Essentially, all of the departments in these areas have similar arguments that can be made with respect to future advances for technology and society," he said.
Orr earned a Bachelor of Science degree and a Ph.D. from the University of Minnesota. He completed a postdoctoral fellowship at the IBM Thomas J. Watson Research Center in New York before joining U-M as an assistant professor in 1987.
Over the course of his career, his research has focused on the study of surfaces and structures using ultra-microscopies. In 2000, he was promoted to professor of physics, and in 2001 Orr served as a visiting professor at the National Institute for Materials Science in Japan.
Orr also has been active in administration, serving as physics chair and as director of the Applied Physics Program from 2002-09.
"Natural sciences and engineering are among our greatest strengths here at the University of Michigan," said S. Jack Hu, vice president for research. "With his strong commitment to research and his demonstrated administrative leadership, Professor Orr is an outstanding candidate for the position of associate vice president for research-natural sciences and engineering."
Orr replaces Volker Sick, who will return to his faculty role in the Department of Mechanical Engineering when his appointment as associate vice president for research-natural sciences and engineering ends in August.
Sick helped advance the university's international research partnerships and also led diversity, equity and inclusion efforts within the Office of Research, in addition to supporting and facilitating research in the natural sciences and engineering across campus.