Guide to health benefits
One of the most important decisions made during Open Enrollment is choosing a health plan. This video offers a brief guide to some of the key differences in the plans offered to U-M faculty, staff and retirees. Open Enrollment runs through Nov. 3.
On the value of research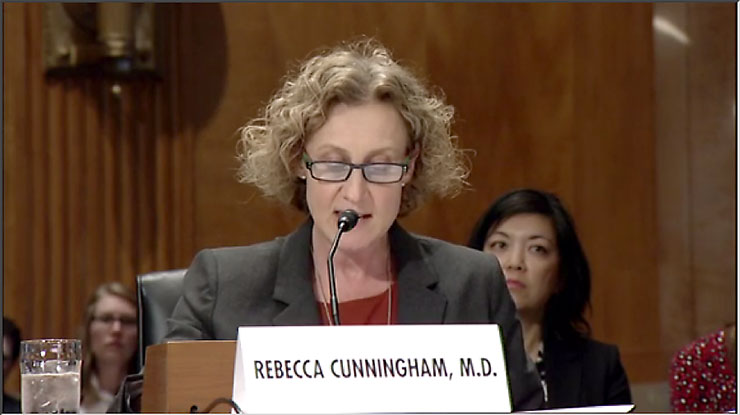 Rebecca Cunningham, associate vice president for research – health sciences, testified Wednesday before the Senate Homeland Security and Government Affairs Committee's Subcommittee on Federal Spending Oversight and Emergency Management about federal support for research. She highlighted the crucial role the federal government provides in supporting basic, curiosity-driven research alongside applied research and engineering, along with the economic benefits of federally supported research. The committee will use testimony by Cunningham and other witnesses as they consider legislation regarding how the government awards federal research dollars. Read her full testimony or watch a video of the hearing.
Printable medications
A technology that can print pure, ultra-precise doses of drugs onto a wide variety of surfaces could one day enable on-site printing of custom-dosed medications at pharmacies, hospitals and other locations. This video illustrates the technique, which was developed at U-M.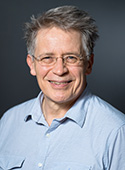 Faculty/Staff Spotlight
"You can't lecture at them. You have to show something that's within their grasp. We like to stress hands-on experience."
Robert Griess Jr., John Griggs Thompson Distinguished University Professor of Mathematics, on how to reach out to prospective students about the college experience.
Michigan in the News
After examining menu items from 66 of the top 100 chain restaurants, Julia Wolfson, assistant professor of health management and policy and of nutritional sciences, found that while some attention has been given to offering lower-sodium options, restaurant food is still high in sodium, particularly in main-course items.
"Many have said the trend of falling bankruptcies is leveling off, and these September numbers seem consistent with that prediction. Weather-related financial distress may cause a small bump in the future (but it is) hard to say," said John Pottow, professor of law, referring to the latest figures that show bankruptcy filings fell last month.
Using brain scans, Carolyn Yoon, professor of marketing, and colleagues found that neurons firing in the brain's "reward center" predicted widespread consumer behavior more accurately than interviews with consumers about their preferences.