Magic alloy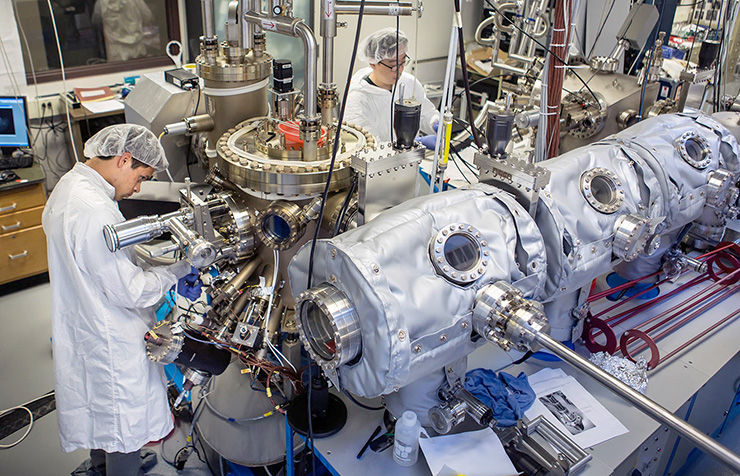 In what could be a major step forward for a new generation of solar cells called "concentrator photovoltaics," a team of U-M researchers has developed a new semiconductor alloy that can capture the near-infrared light located on the leading edge of the visible light spectrum. In this photo, Jordan Occena, a graduate researcher, and Sunyeol Jeon, a former graduate student researcher, calibrate the apparatus used to spray paint the "magic" chemical cocktail onto blank gallium arsenide wafers. Read more about the development. (Photo by Joseph Xu, College of Engineering)
Remembering the Survival Flight tragedy
Ten years ago this month, on June 4, 2007, Michigan Medicine suffered a tragic loss of six faculty and staff members, when their Survival Flight plane went down over Lake Michigan during a transplant mission. In this video, Michigan Medicine staff members remember the events of that terrible day, the grief that followed and the importance of continuing such life-saving efforts.
Schlissel at Mackinac
President Mark Schlissel spoke at the 2017 Mackinac Policy Conference last week. In this video by the Detroit Regional Chamber, the annual conference's sponsor, he discusses U-M graduates who have made an impact on the world through entrepreneurship, the university's mission and the importance of making the world a better place through research and academics.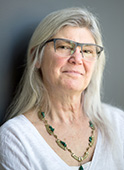 Faculty/Staff Spotlight
"I go from the harshest aspects of the border to the responses of activists, social workers and community members who are trying to do something to make it better."
Sherrie Kossoudji, associate professor of social work and adjunct associate professor of economics, explaining the arc of the trips she takes with her students to the U.S.-Mexico border.