MLK Symposium keynote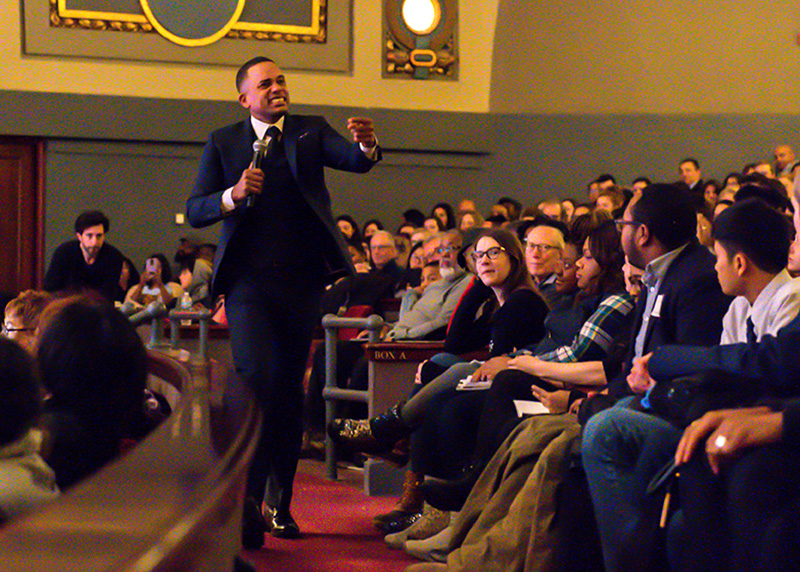 Taking his message into the audience at Hill Auditorium on Monday, author, actor and philanthropist Hill Harper called on the audience to use its collective power to advocate for change in the spirit of the Rev. Martin Luther King. "Activism is critical because, through activism, we become agents of change," said Harper, the keynote memorial speaker at U-M's 2018 Rev. Dr. Martin Luther King Jr. Symposium. (Photo by Daryl Marshke, Michigan Photography)
Oral histories of U-M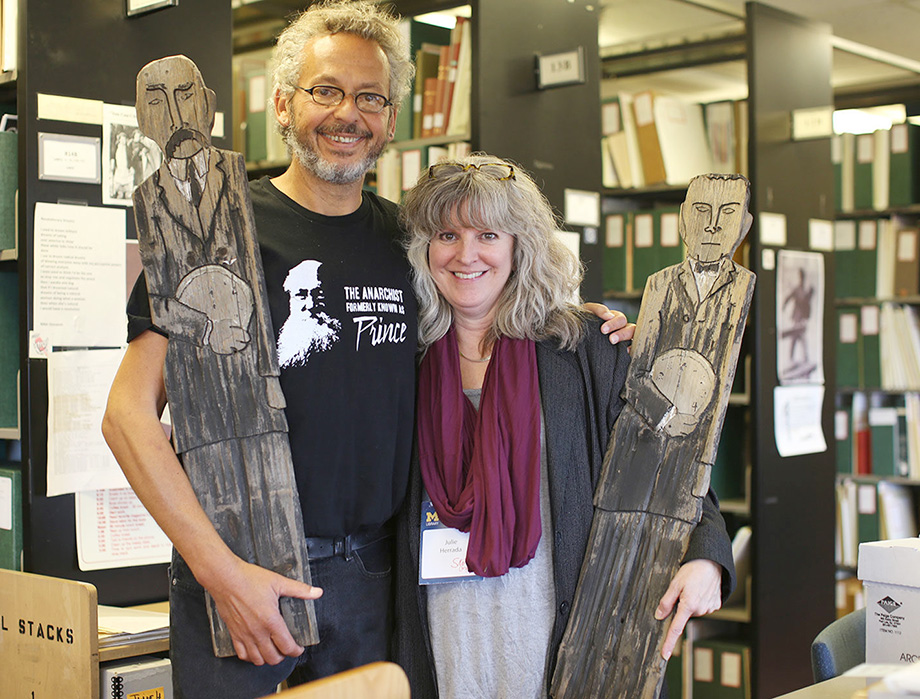 During last year's bicentennial, the U-M Library partnered with the national oral history organization StoryCorps to record and preserve stories from our community. Presented and curated by the U-M Library in collaboration with StoryCorps, these stories capture the essence of the university's past and present. In the archive's first entry, Julie Herrada (right), curator of the library's Labadie Collection, talks with her friend Ari Weinzweig, a U-M alumnus, author and Zingerman's co-founder, to talk about anarchism and how it relates to building better and more equitable business models. (Photo by Alan Piñon, U-M Library)
Staff shares its voice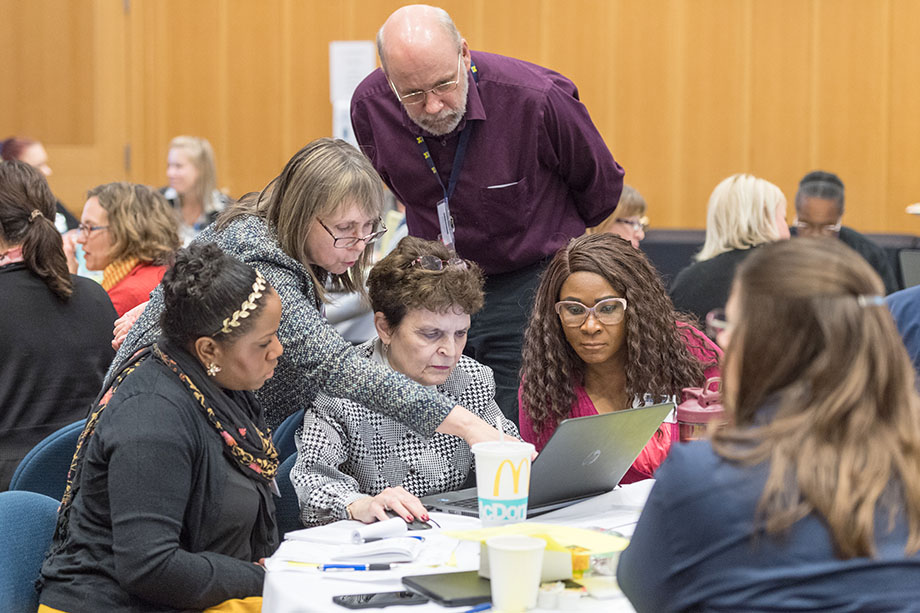 Staff members at Thursday's Voices of the Staff Town Hall gathered in small groups, each of which discussed and summarized suggestions related to one of 12 workplace-related topics. Their suggestions were presented to President Mark Schlissel and will be shared with U-M's executive officers. (Photo by Scott C. Soderberg, Michigan Photography)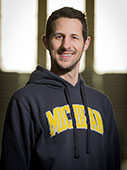 Faculty/Staff Spotlight
"When you join the company, you're a figure skater. When you leave, you're a performer."
Brad Newman, wellness and grants coordinator for Project Healthy Schools, who spent five years performing with Disney on Ice.
Michigan in the News
Arline Geronimus, professor of health behavior and health education, was featured in an extensive interview about her research on middle-aged African-American women and the effects of weathering — the accelerated deterioration of the body due to chronic and repeated exposures to stress and the high effort of coping with them.
Research by Jessica Moorman, doctoral student in communication studies, found that preschoolers who spend more time watching television, playing video games or using computers get less sleep — especially if they're sneaky about their technology use at bedtime.
"One nice thing is that's going to translate into increases in real purchasing power. So even adjusting for inflation, we're going to start to see healthier increases in wages and incomes," said Gabriel Ehrlich, director of the Research Seminar in Quantitative Economics, commenting on his forecast for a steadily improving Michigan economy.