Innovate Brew
Innovate Brew — a first of its kind program that randomly matches U-M faculty for 30-minute coffee meetings once a month — has boosted innovative thinking and cross-department collaboration on campus. This video takes a look at the program that expanded this fall from a pilot program and is now open to all university faculty.
Honoring Mary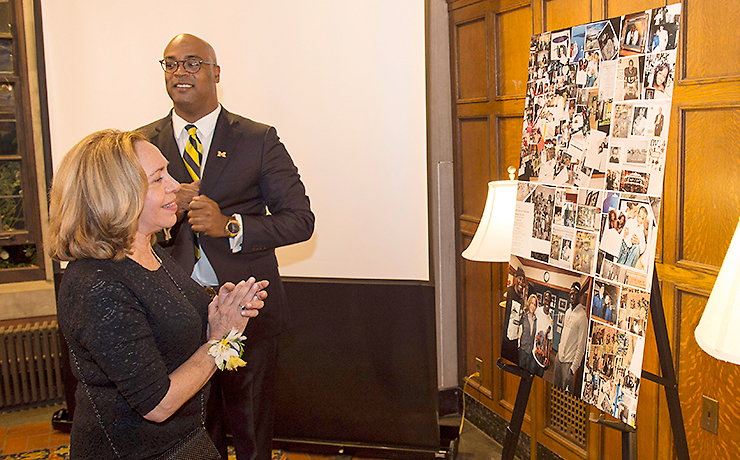 Mary Stewart, recently retired event services coordinator at the Michigan Union, looks at a poster of images from a wall in her office depicting students she has worked with over the years. The poster was on display Friday at an event celebrating Stewart, her encouragement of black students at U-M over the years, and the presentation of the first Mary Stewart Scholarship through the Alumni Association's LEAD Scholars Program. Looking on is U-M alumnus Glenn Eden, one of the scholarship's organizers. (Photo by Roger Hart, Michigan Photography)
Battling obesity
As budget and time restraints have cut recess, lunch periods and physical education from U.S. middle and grade schools, children are getting less exercise. In this video, Rebecca Hasson, assistant professor of kinesiology, explains how a collaborative research project called Active Classroom seeks to engineer physical activity back into the school day.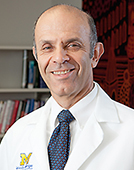 Faculty/Staff Spotlight
"I liked science. I liked the idea of helping people. I liked the variety of conditions you see in family medicine and getting to really know patients. There's so many factors to consider."
Dr. Philip Zazove, George A. Dean M.D. Chair of the Department of Family Medicine, on persevering to become a physician despite being deaf.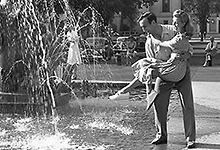 Michigan in the News
Comments by Priscilla Lindsay, professor and chair of theatre and drama, and Enoch Brater, professor of theatre and drama, and English language and literature, were featured in an article about U-M's Arthur Miller centennial celebration.
"When the woman who may be the next president of the United States says that she wants to crack down on corporate crime and hold individuals accountable, Wall Street will listen, as will the rest of corporate America," said David Uhlmann, professor of law.
Mark Perry, professor of finance at UM-Flint, was quoted in a column about why Americans are not saving enough.