From Michigan to Mercury forever
The MESSENGER spacecraft that carries a sensor built at U-M is about to crash into the planet closest to the sun — just as NASA intended. In this video, Thomas Zurbuchen, professor of atmospheric, oceanic and space sciences, and Jim Raines, an assistant research scientist in the Space Physics Research Laboratory, discuss the end of MESSENGER's mission to Mercury and U-M's role in its research.
Chancellor investiture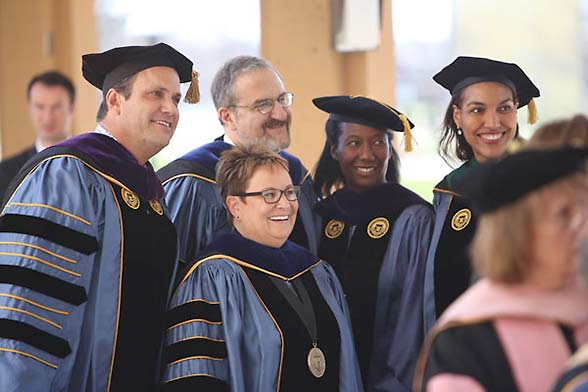 From left, Regent Michael J. Behm, President Mark Schlissel, Regent Katherine E. White and Regent Shauna Ryder Diggs join UM-Flint Chancellor Susan E. Borrego (front) at her investiture Friday. (Photo by Katrina Robinson, UM-Flint University Relations)
Budgeting at U-M
How has funding for higher education changed over the past five decades? What are U-M's main sources of income? What are its major categories of expenditures? Those questions and many more are addressed in an 18-minute video discussion of the university's budgeting process, presented by Al Franzblau, vice provost for academic and budgetary affairs.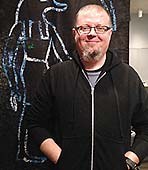 Faculty/Staff Spotlight
"It can be hard for us to connect to the ancient Egyptians, but each of the objects in the exhibit, from the gravestones to the papyrus, has a person or people behind it."
Terry Wilfong, professor of Egyptology, on his Kelsey Museum of Archaeology exhibit "Death Dogs: The Jackal Gods of Ancient Egypt."