Sustainability progress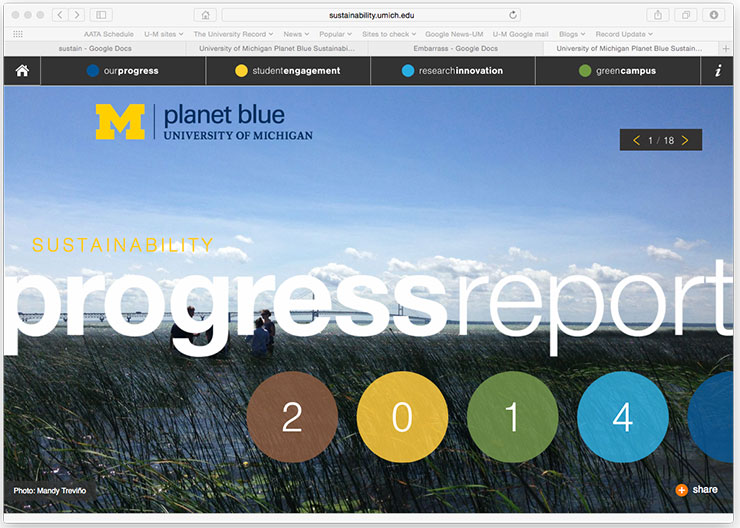 The 2014 Sustainability Progress Report is packed with stories, images and videos that highlight U-M's sustainability accomplishments in the areas of education, research and campus engagement and operations.
Prisoner art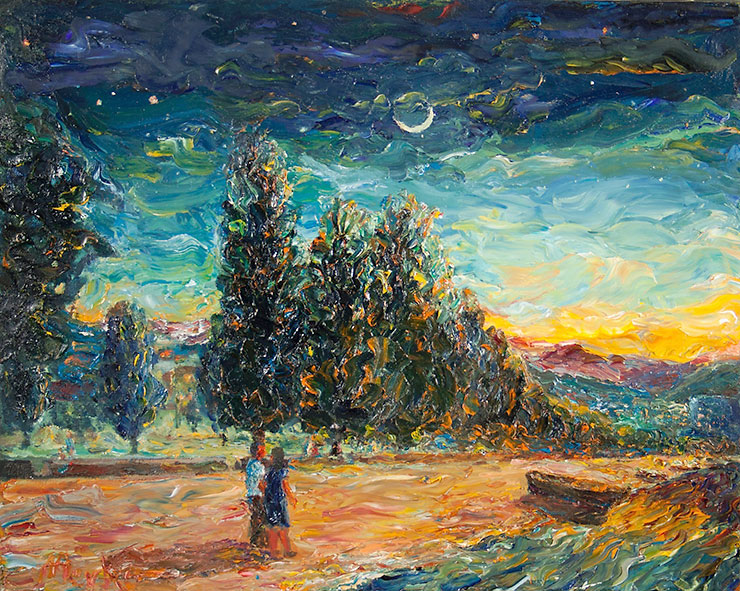 "Season of Love" by Oliger Merko is one of the pieces of art featured in the 20th annual Exhibition of Art by Michigan Prisoners, curated by Janie Paul, professor of art and social work, and Buzz Alexander, professor of English language and literature, and art and design. Learn more about the exhibit, read an interview with Paul and view slideshows of selected artworks.
Congressional Breakfast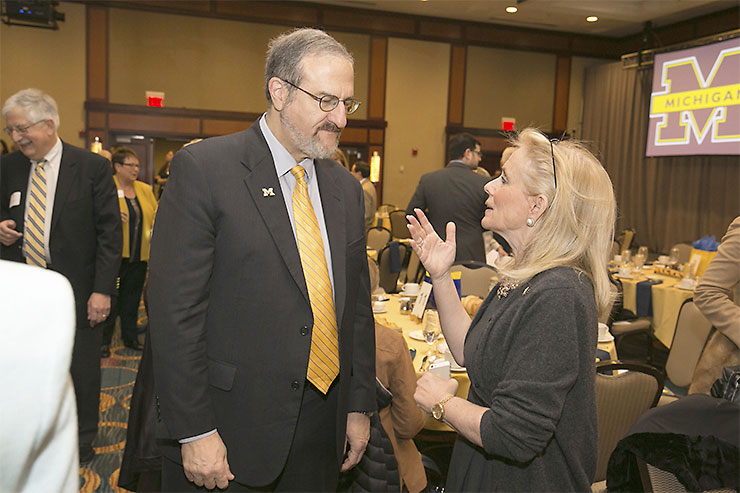 President Mark Schlissel talks with Rep. Debbie Dingell, D-Dearborn, at the annual University of Michigan Congressional Breakfast. 300 alumni, corporate sponsors, members of Congress and others attended the annual event in Washington on Wednesday.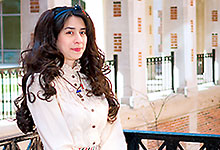 Faculty/Staff Spotlight
"I saw other people in beautiful costumes, and I realized I had to learn how to sew."
Erin Flores, an administrative assistant in Communications & Outreach at the Gerald R. Ford School of Public Policy.