The Arts Wall
Aaron Dworkin, dean of the School of Music, Theatre & Dance, recently joined acclaimed cellist Yo Yo Ma and pianist Lara Downes to perform in a video performance of a short cello, spoken-word and piano piece that celebrates and makes a statement about the power and purpose of the arts in America.
Comfort-driven data
Carol Menassa, associate professor of civil and environmental engineering, looks for new ways to keep people comfortable while making buildings more sustainable. In this video, she discusses her work to understand and model the impact of occupants on energy use in buildings and other spaces, and develop decision frameworks to sustainably retrofit existing buildings.
Momentum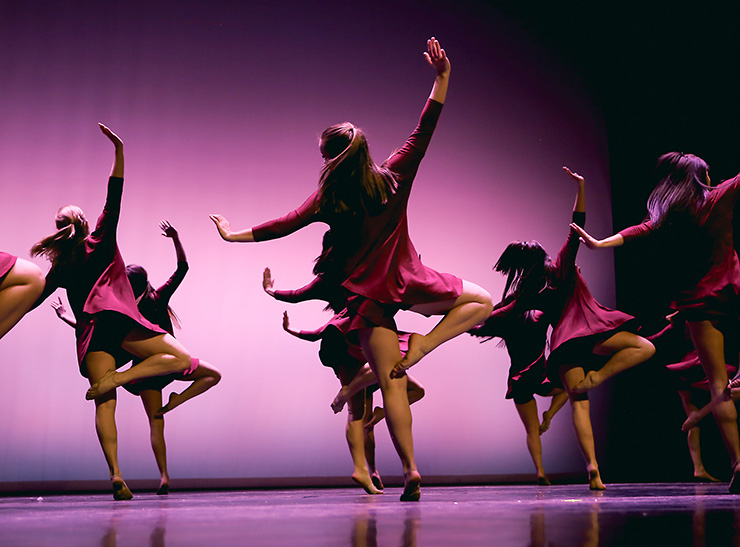 Spring LSA graduate Kathleen Guytingco's photo took first place in the latest Arts at Michigan As I See It photo contest, which was built around the theme of "motion." The photo, titled "Momentum," was taken at the Power Center for the Performing Arts. See more entries and learn more about the As I See It competitions.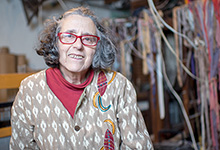 Faculty/Staff Spotlight
"When you go off to art school, you hope you find something that's right for you, and for a certain number of people that will be fibers."
Sherri Smith, the Catherine B. Heller Collegiate Professor of Art, is the first and only tenured fabrics professor at the Penny W. Stamps School of Art and Design.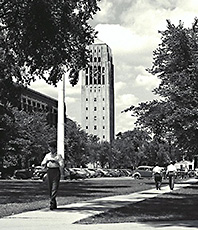 Michigan in the News
"For some kinds of connections and information, social media is probably replacing other channels, such as a phone call or running out to buy a newspaper or watching the 6:30 TV news. Social media has probably changed how we respond but the basic human needs it meets — social connection and information — are the same," said Nicole Ellison, professor of information.
A study by Bohyun Joy Jang, postdoctoral research fellow, and Megan Patrick, research associate professor, both at the Survey Research Center, found that while binge drinking is decreasing among teens overall, the rate is not falling as quickly for girls and black youth.
Aradhna Krishna, professor of marketing, discussed the marketing that encourages young people to combine alcohol and energy drinks.