Health system partners
Many faculty and staff in the Medical School have asked, "Why are we partnering with other health systems?" In this video, Senior Associate Dean for Clinical Affairs Dr. David A. Spahlinger describes the drivers behind the U-M's partnership activity and highlights several key partnerships.
Turn it blue
The University of Michigan is once again turning Giving Tuesday — the national movement to kick off the giving season — into Giving Blueday on Dec. 1. This video shows how donors can help transform lives, shape the world, and make great things happen with their donation.
Employee artwork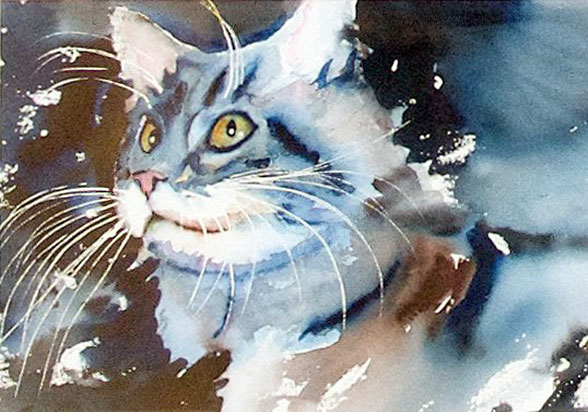 Rocco, by Christine Addy of the Internal Medicine — Medical Genetics, Cancer Genetics and Breast Ovarian Cancer Risk Evaluation Program, took the Best in Show prize in the annual exhibition of artwork by U-M Health System faculty, staff, students, volunteers and their family members. Winners from a variety of categories can be viewed online, or in person through Dec. 6 in the Gifts of Art Gallery at the Taubman Health Center South Lobby, Floor 1.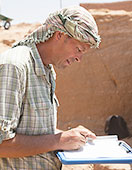 Faculty/Staff Spotlight
"I'm still inspired by the idea of bringing the past to life, of understanding past societies in all their richness."
Geoff Emberling, assistant research scientist at the Kelsey Museum of Archaeology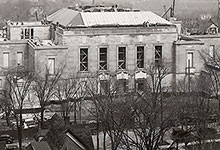 Michigan in the News
Teens who take drugs like Adderall and Ritalin to treat attention-deficit/hyperactivity disorder are twice as likely to be bullied as their peers who don't have ADHD, according to a study by Quyen Epstein-Ngo, research assistant professor at the Institute for Research on Women and Gender.
"This proposal is not likely to encourage greater school attendance. In fact, withholding welfare payments from these families is likely to increase truancy," said Percy Bates, professor of education, regarding a new law that allows the state to halt welfare benefits to families whose children are chronically absent.
Linda Lim, professor of strategy, was quoted in an article about how the U.S. and China are vying for dominance in the battle of the Asia-Pacific trade pacts.