Medical School curriculum
The Medical School's Executive Committee has endorsed a new curriculum for medical students. In this video, Dr. James O. Woolliscroft, dean of the Medical School, highlights the top four changes that students and faculty will experience as the new curriculum develops and is phased in over the next several years.
West Quad renovation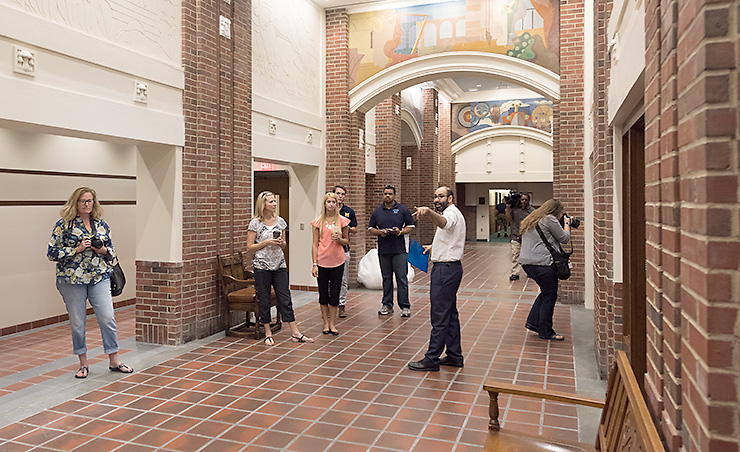 Housing officials Friday took media representatives on a tour of the renovations at West Quadrangle, with spaces for student interaction, creation of community, study and practice rooms, and living and learning activities, as well as infrastructure upgrades, roof replacement, renovated bath facilities, and accessibility improvements. This photo shows how the quad's original murals at the Thompson Street entrance have been preserved. View more photos. (Photo by Daryl Marshke, Michigan Photography)
D-SIP Showcase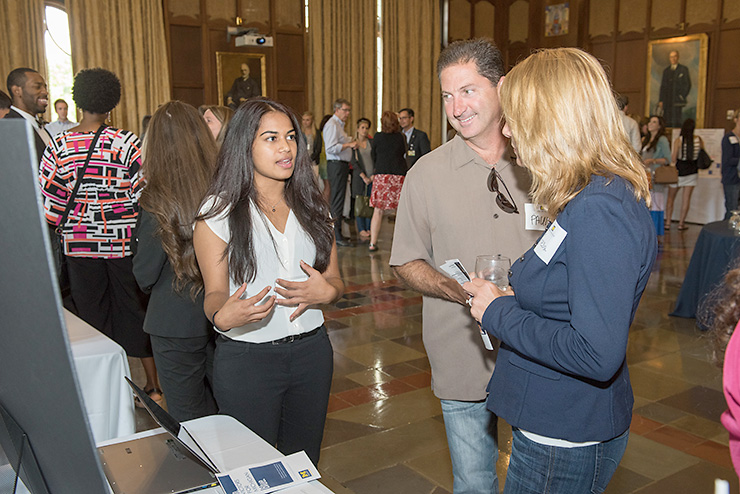 UM-Flint student Nakshidil Sadien (left) speaks with Paul and Teresa Carroll about her internship at UM-Flint, where she worked on fundraising as part of the Development Summer Internship Program. D-SIP conducted its annual Project Showcase on Aug. 7, giving students a chance to present the results of their three-month internships around the Ann Arbor and U-M development communities.  (Photo by Scott C. Soderberg, Michigan Photography)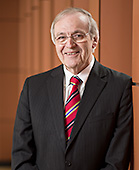 Faculty/Staff Spotlight
"It's a pleasure to work with the young people and to see them succeed, and see where they are now. It's such an honor to realize that somehow I've had an effect on them."
David Brophy, professor of finance and director of the Center for Venture Capital and Private Equity Finance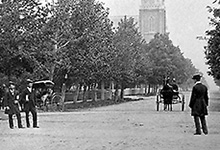 Michigan in the News
Frank Stafford, professor of economics, says that when stocks crash, investors with less education and smaller balances are the most likely to sell, while those with more wealth and education are likely to buy during declines and thus experience gains when stocks recover.
"One of the things that you want a campaign song to do is sort of immediately graft your popularity onto something that's already popular. Music has this power to sort of get inside our skin and sort of create this deep sense of connection," said Mark Clague, associate professor of musicology.
Tim McKay, professor of physics, was featured in a story about ECoach, an online tool he developed that helps students manage coursework and deliver the advice they need at the right time from the right source.