Noel Night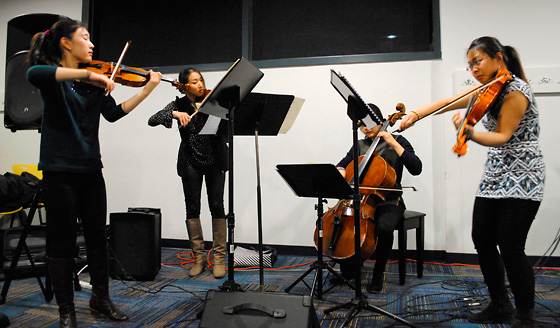 A string quartet from the School of Music, Theatre & Dance performs during the 41st Annual Noel Night, which took place Saturday at U-M's Detroit Center and other locations around Midtown Detroit. (Photo by Mike Morland, U-M Detroit Center)
Drone deliveries
Amazon.com's recent announcement that it hopes to use drone-like "octocopters" to quickly deliver packages raises a variety of questions about the feasibility of such a project. In this video, Ella Atkins, an associate professor of aerospace engineering who specializes in autonomous systems, explores the potential and possible pitfalls of drone delivery.
Meet MARLO
U-M's newest two-legged robot has taken its first steps outside. The machine, named MARLO, is the third-generation bipedal robot for Jessy Grizzle, professor of electrical engineering and computer science. While MARLO's predecessors were connected to lateral support booms and confined to the lab, this video illustrates how the current robot can venture out into the sunlight.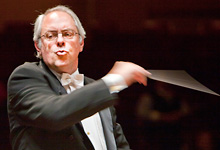 Faculty/Staff Spotlight
 "Learning is ongoing and limitless as long as one is willing to grow and challenge one's self."
Michael Haithcock, director of bands and professor of conducting, on what inspires him.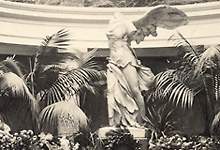 Michigan in the News
Comments by Miles Kimball, professor of economics, were featured in a story about the digital currency Bitcoin.
Khaled Mattawa, associate professor of English language and literature, spoke about the newfound sense of activism among residents of Tripoli: "It is a measure of their despair at the worsening security situation that the ordinary people of this city ... are now gathering at a venerated public site to criticize the government in the open."
Reuven Avi-Yonah, professor of law, was quoted in an article about a congressional tax plan that would require some foreign investors to pay higher withholding taxes on interest they receive from U.S. corporations.