As I See It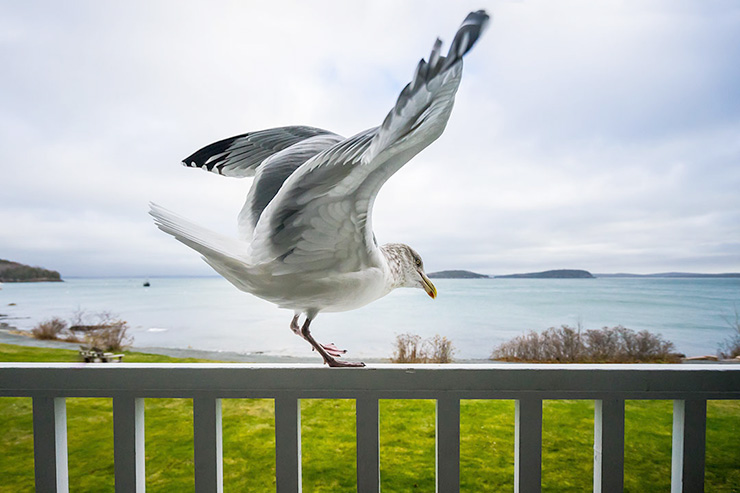 "Taking off," photographed at Acadia National Park in Maine by Peiyuan Li, a graduate student in environmental engineering, has won the latest Arts @ Michigan As I See It photo competition. Conducted periodically throughout the year, each competition features a different theme. The winter 2016 theme was "Animals."
Transforming the clinical trial enterprise
Clinical trials research is an essential responsibility of U-M's academic medical center, which recently made significant investments to transform the clinical trial infrastructure. In this video, Steven L. Kunkel, senior associate dean for research at the Medical School, describes the collaborative system being implemented to better support clinical trials and researchers.
A better helmet
The football season may have ended with Sunday's Super Bowl, but the effort to prevent sports-related head injuries continues. In this video, Ellen Arruda, professor of mechanical engineering and biomedical engineering, explains how a shock-absorbing football helmet system being developed at U-M could blunt some dangerous physics that today's head protection ignores.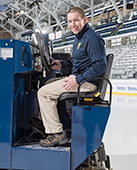 Faculty/Staff Spotlight
"I like to make that sheet of glass. There's only one thing I like better and that's skating on that sheet of glass."
Kevin Bushey, Yost Ice Arena facilities supervisor and Zamboni driver