Michigan Makers
School of Information students learn to mentor and create programs that encourage young children to be make things with their own hands as part of the Michigan Makers course.
Quake-proofing buildings
Modern structures are designed to absorb damage without collapsing, but an event like an earthquake can quickly escalate construction repair costs for aging buildings. In this video, Jason McCormick, associate professor of civil and environmental engineering, discusses how engineers at U-M are looking into materials rarely used in the construction world for retrofitting older structures to provide a type of affordable earthquake insulation barrier.
Pay-to-play and participation
The cost of school sports keeps many children from participating, according to the latest U-M Mott Children's Hospital National Poll on Children's Health. In this video, Sarah Clark, associate research scientist at the Child Health Evaluation and Research Unit and associate director of the poll, discusses findings about how so-called "pay to play" fees suppress participation at all income levels.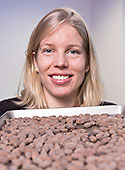 Faculty/Staff Spotlight
"It's like wine — wherever the grapes are grown, how they're grown, how they're prepared, (cacao beans) acquire different flavors." 
Julia Weinert, center manager of the Detroit Urban Research Center and part-time chocolatier.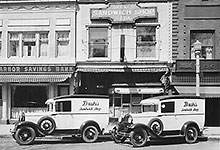 Michigan in the News
The film version of "The Diary of a Teenage Girl," a coming-of-age novel by Phoebe Gloeckner, associate professor of art, is being screened this week at the 2015 Sundance Film Festival.
"Wellness programs should be targeted to those at risk for illness since the healthiest 50 percent of the population generates only 3 percent of health care costs," said Dr. A. Mark Fendrick, professor of internal medicine and health management and policy.
Comments by Barry Rabe, professor of public policy, were featured in a story about the 2016 presidential election and the views of potential candidates on climate change.