Professional consult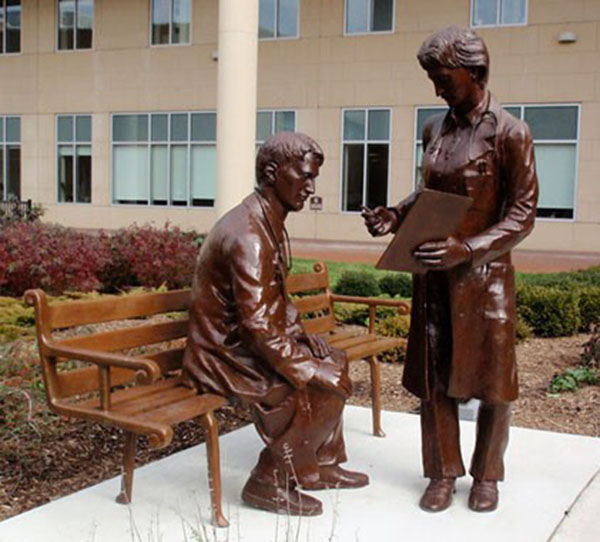 This untitled bronze sculpture by Yitzhak Assour represents two physicians deeply involved in conversation about a patient and is intended to express the earnestness and collaborative nature of their work. Located in the courtyard on west side of the Frankel Cardiovascular Center, it is a gift from D. Dan and Betty Kahn. The Record periodically highlights pieces of public art at U-M. Learn more about this piece, or browse an online collection of public artworks.
Trusting driverless cars
Would you trust your life to a self-driving car? Lionel Robert, associate professor of information, is working with a team of researchers to see how much people trust autonomous vehicles. In this video, Robert and master's degree student Jacob Haspiel discuss the tests, simulations and research involved with measuring how drivers trust vehicles that drive themselves.
Monitoring nuclear devices
The Consortium for Verification Technology, led by Sara Pozzi, professor of nuclear engineering and radiological sciences, works to provide the research and development and human capital to address technology and policy issues in monitoring nuclear nonproliferation treaty compliance. In this video, Ph.D. student Michael Hamel explains an augmented-reality headset that helps users find sources of radiation.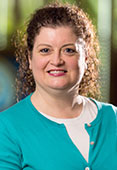 Faculty/Staff Spotlight
"A librarian is someone who facilitates critical thinking about information. We aren't the be-all end-all of answering questions. However, we can help reveal questions you might not have considered before."
Jo Angela Oehrli, senior associate learning librarian and children's literature librarian at the University Library
Michigan in the News
"For the following 25 years, they had really rapid economic growth and went from being the poorest country in Europe to one of the richest. It really did help everybody. Now, Ireland was a very specific situation and the question is whether that kind of lesson would apply to the United States," said James Hines, professor of economics and law, on Ireland's business tax cuts and individual tax hikes in the late 1970s.
Michael Heaney, professor of organizational studies and political science, said law enforcement and prosecutorial responses to protesters perceived as politically radical are becoming increasingly harsher, although muscular crowd control tactics are nothing new: "This kind of authoritative response to an uncontrolled crowd is a longstanding problem that we've had in our political history."
"You can't have surgery in the U.S. without being prescribed opioids. This has to change. We write too many prescriptions, and we're trying to change that," said Michael Englesbe, professor of surgery.