Wallenberg Fellow
Meagan Malm is the 2018 recipient of the university's Wallenberg Fellowship, given each spring to a graduating senior with exceptional promise and accomplishment to service and the public good. In this video, Malm, who will graduate this spring with a Bachelor of Business Administration degree, discusses her plans to use the $25,000 fellowship award to study the role mobile phones play in reducing poverty in Tanzania.
Remains of the day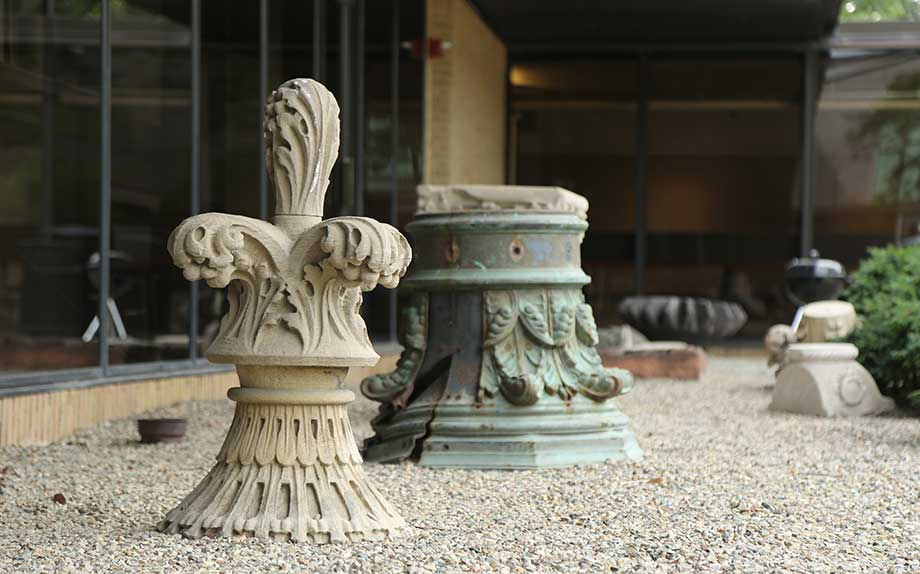 Walking among new buildings on campus one may stumble upon crumbling columns, stones and shards of days gone by. These curiosities are everywhere — sometimes set into the facades of newer buildings, sometimes within a building's hallway. A Michigan Today photo gallery offers a selection of nostalgic discoveries, such as this ruins garden at the Art Architecture Building on North Campus. (Photo by Michael Luongo)
UM-Dearborn Research Day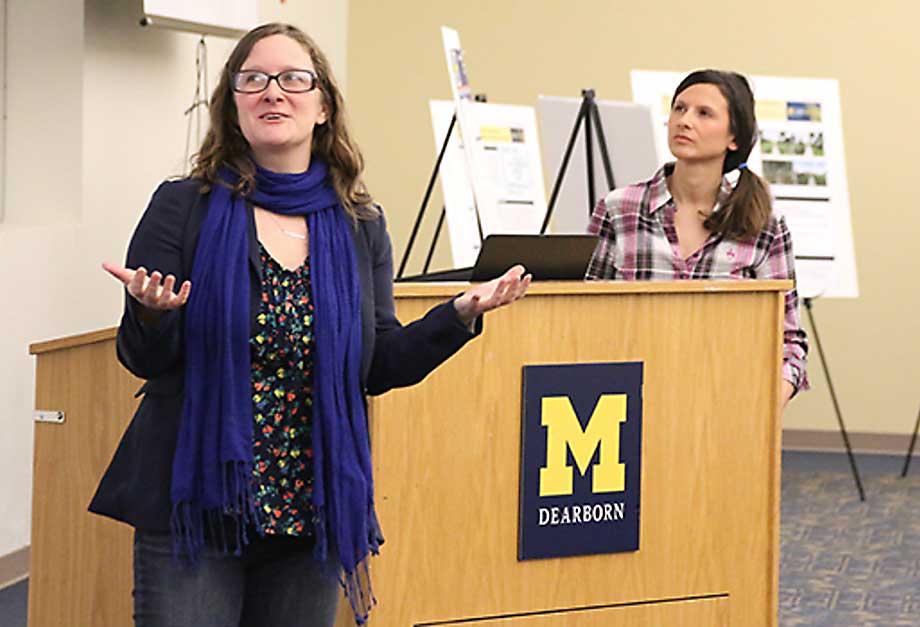 Natalie Sampson (left), assistant professor of health and human services at UM-Dearborn, and Monica DeRoche, a senior studying psychology and political science, share information about their work with the College and University Pantries team, which is working to address food insecurity and cross-cutting socioeconomic issues faced by students. The pair presented during the inaugural UM-Dearborn Research Day on March 16. (Photo by Sarah Tuxbury)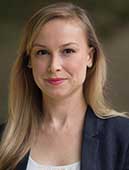 Faculty/Staff Spotlight
"The data are there. It's a matter of leveraging them and asking the right questions."
Jenna Wiens, assistant professor of electrical engineering and computer science, regarding the effort to develop machine learning to advance precision health
Michigan in the News
Research by Martin Heller, research specialist at the Center for Sustainable Systems, and colleagues found that 46 percent of the total emissions from food in the U.S. comes from the diets of just one-fifth of the population — mostly those who eat a lot of meat.
An image of a photon triggering the photosynthesis process' initial energy conversion step was captured for the first time by Jennifer Ogilvie, professor of physics and biophysics, and her research team: "Part of my motivation for studying the natural photosynthetic system is (the) need to develop more advanced technology for harvesting solar energy."
Jason Goldstick, research assistant professor of emergency medicine, and colleagues developed a scoring system to better sort out levels of risk for future gun violence — as victim or perpetrator — among youths who seek emergency room treatment for a violence-related injury.