Vaughan building artwork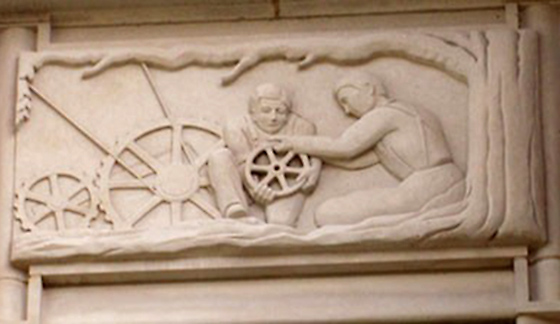 This is one of two bas reliefs flanking the original west entrance pavilion of the Henry Vaughan Public Health Building. They were designed by Lewis J. Sarvis, the Battle Creek architect who designed the Vaughan building. The Record periodically highlights pieces of public art at U-M. Learn more about this piece, or browse an online collection of public artworks.
Morphing wing
Michigan aerospace engineers are using new materials and techniques to allow airplane wings to flex and move more like bird wings. These morphing wings are still in the developing stages but may open the doors to lighter weight aircraft that are more agile than traditional airplanes. In this video, Dan Inman, professor and chair of the Department of Aerospace Engineering, predicts that morphing technology may first appear in unmanned drones and cargo vehicles, but even then, it may still be decades away.
Small wonder
Cascade, one of the five styles of single-tree bonsai, is among those on display at the Matthaei Botanical Gardens' collection. Combining elements of art, design and horticulture, bonsai has a rich history in Japanese culture. Learn more about the Matthaei collection, and leaf through the strictly defined styles of the genre in this photo slideshow.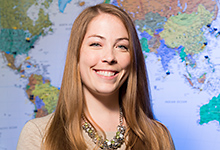 Faculty/Staff Spotlight
"There's no better way to gain independence, and become more resourceful, than by taking yourself totally out of your comfort zone and your country. Also, it's so much fun."
Jill Peters, International Programs adviser in the College of Engineering.