Michigan Medicine Magnet
Members of the Michigan Medicine community celebrate Friday's phone call informing them of the academic medical center's Magnet recognition, the highest honor in nursing. In the video, Juanita Parry, director of nurse and physician assistant recruitment, and retention and Magnet program director, explains what it means for U-M to have received the designation from the American Nurses Credentialing Center.
Aurum at the Smithsonian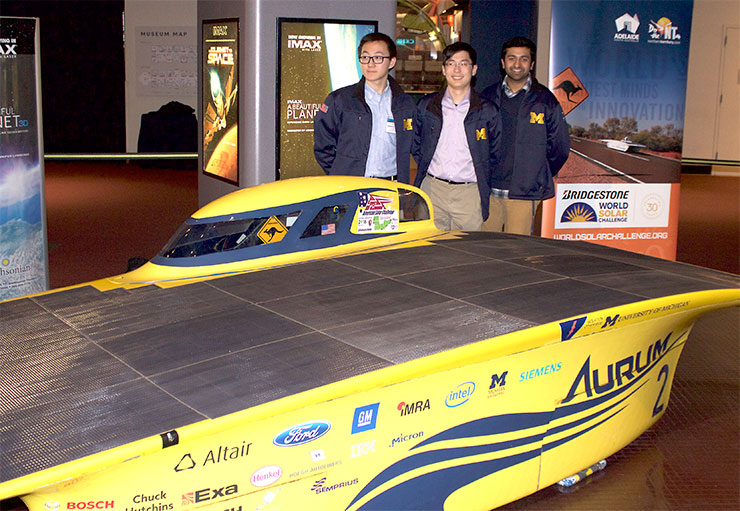 U-M's award-winning solar car, Aurum, was highlighted this week at the Smithsonian Institution in Washington, D.C., as part of the world premiere of a film focusing on human ingenuity and engineering marvels. Aurum, the current American Solar Challenge title holder and fourth-place finisher in the 2015 Bridgestone World Solar Challenge, was among the competitors featured in the IMAX movie "Dream Big: Engineering Our World."  Displaying the car at the National Air and Space Museum are (from left) U-M engineering students Jonathan Cha, Ian Larson and Pavan Naik.  (Photo by Aaron Frantz)
Bicentennial colloquium
On Jan. 30, U.S. Justice Sonia Sotomayor and German Justice Susanne Baer were the featured guests of U-M's first President's Bicentennial Colloquium, titled "The Future University Community," and at a separate discussion at the School of Music, Theatre & Dance. This video recaps highlights from that day.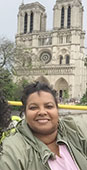 Faculty/Staff Spotlight
"Great institutions don't become great institutions without great staff."
Janice Reuben, senior associate for programs and outreach for the Center for the Education of Women.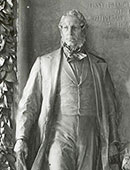 Michigan in the News
Research by Linda Tesar, professor of economics, and Christopher House, associate professor of economics, found that Europe's spending cuts the last eight years — right after the worst economic crisis in 80 years — did not reduce debt levels but instead increased debt burdens.
"Due to the aging and retirement of the country's white baby boom population, racial minorities will comprise all of the growth in the labor force population. As age dependency rises, the nation's productivity and seniors' well-being will be increasingly dependent on today's youthful minorities," said William Frey, research professor at the Institute for Social Research.
"The reason the Paris accord got signed is because so many companies wanted this. They are moving on this stuff, and the policies of (the Trump) administration are not going to radically shift their direction," said Andrew Hoffman, professor of management and organizations, and natural resources and environment.