Gravitational waves
A hundred years after Albert Einstein predicted the existence of gravitational waves — ripples in the fabric of spacetime — scientists have observed them for the first time. In this video, Keith Riles, professor of physics, explains what a gravitational wave is, how scientists found them, and how the Laser Interferometer Gravitational-Wave Observatory works.
As I See It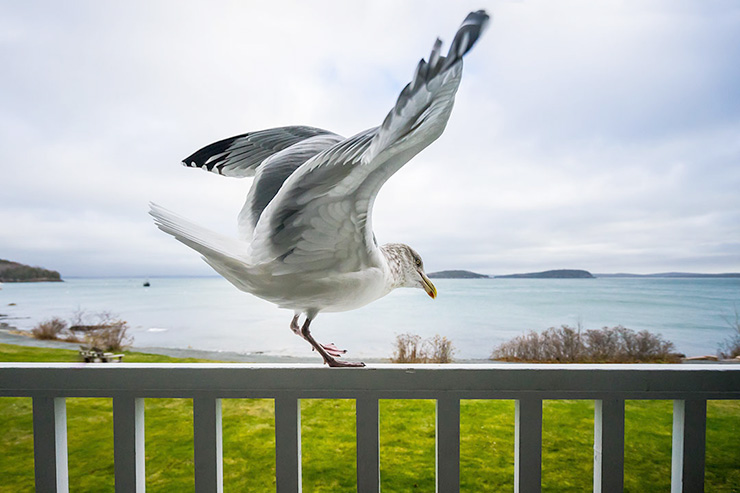 "Taking off," photographed at Acadia National Park in Maine by Peiyuan Li, a graduate student in environmental engineering, has won the latest Arts @ Michigan As I See It photo competition. Conducted periodically throughout the year, each competition features a different theme. The winter 2016 theme was "Animals."
Transforming the clinical trial enterprise
Clinical trials research is an essential responsibility of U-M's academic medical center, which recently made significant investments to transform the clinical trial infrastructure. In this video, Steven L. Kunkel, senior associate dean for research at the Medical School, describes the collaborative system being implemented to better support clinical trials and researchers.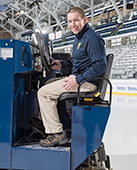 Faculty/Staff Spotlight
"I like to make that sheet of glass. There's only one thing I like better and that's skating on that sheet of glass."
Kevin Bushey, Yost Ice Arena facilities supervisor and Zamboni driver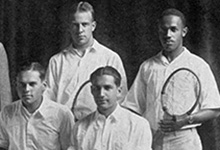 Michigan in the News
Dr. Amy Rothberg, assistant professor of internal medicine and nutritional sciences, says people with higher amounts of body fat have higher amounts of leptin, but they can develop leptin resistance — which means they don't pick up on the signal that they've gotten enough calories.
"Given the harm that Flint children and residents have had to endure for nearly two years, it is time for a forward-thinking response that not only ensures clean water but also helps residents recover wealth losses and gives Flint children the supports necessary to be successful in school and adulthood," said Trina Shanks, associate professor of social work.
Martin Heller, research area specialist at the Center for Sustainable Systems at the School of Natural Resources and Environment, spoke about why some produce, such as asparagus, has greater climate impact than pork and veal.