Welcome to a new year
As a new school year starts today, U-M's 14th president, Mark S. Schlissel, begins his first year by welcoming faculty, staff and students with this video discussing the strengths of the institution and opportunities ahead.
President's open house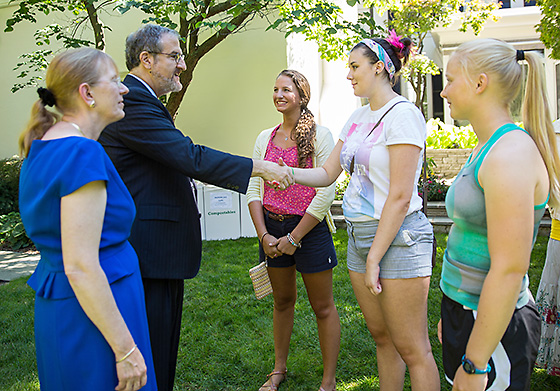 President Mark S. Schlissel and his wife, Monica Schwebs, greet Erica Lucas, Allison Powell and Jenna Roby during the new president's first open house Thursday afternoon. Schlissel carried on a presidential tradition by starting the new academic year welcoming students and parents to an ice cream social at the President's House. (Photo by Austin Thomason, Michigan Photography)
Citizenship Day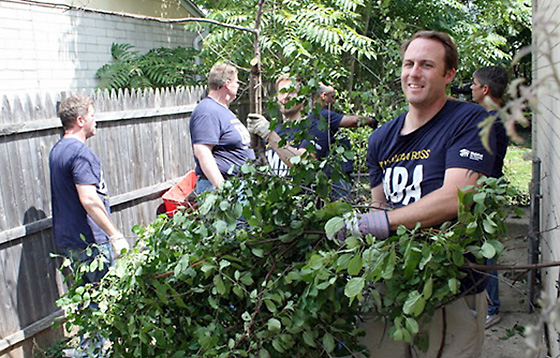 Students from the Stephen M. Ross School of Business' Executive MBA program, some who traveled across the country for their orientation, participated in Citizenship Day on Wednesday. The 105 students volunteered with Habitat for Humanity of Huron Valley, helping 17 low-moderate income families in the West Willow Neighborhood in Ypsilanti. Above, Tom Chepucavage of Los Angeles hauls brush from a yard. Also pictured are, from left, Greg Bauske, Brent Chamberlain, Mike Fairman, Saby Bandyopandhyay and John Fauster, all of Ann Arbor. (Photo courtesy of the Ross School of Business)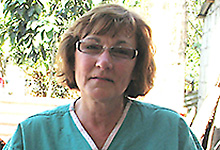 Faculty/Staff Spotlight
"I love getting to know our Flint students on these trips. It reinforces the importance of our work as fundraisers and allows me to speak with confidence about the quality of the university experience."
Becky Pettengill, corporate and foundation relations officer at UM-Flint