Baby on board
Child safety seats come in many different designs based on the child's age and type of car in which they're riding, but some studies show that 63 percent to 90 percent of safety seats are misused. A recent study at the U-M Transportation Research Institute is helping parents make sure they're correctly using the right seat at the right time. This video explores some of the issues related to child safety seats and how to address them.
Concussion education
Many parents whose kids participate in athletics will be asked to sign a waiver about concussion education, but that's not enough to boost parents' confidence about handling the injury, according to a new C.S. Mott Children's Hospital National Poll on Children's Health. In this video, Sarah J. Clark, associate director of the poll and associate research scientist in the Department of Pediatrics, discusses the findings regarding concussion education.
Aerospace at U-M
The University of Michigan started the first collegiate aeronautics program in the United States in 1914. Since then, the department has graduated more than 6,000 aeronautical and aerospace engineers. This video explores why aerospace captures the imagination of those who love it.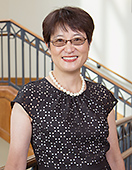 Faculty/Staff Spotlight
"I think it's important to know that if you make the right argument you're not necessarily going to be able to change the course of history, but you're also not going to be useless."
Ann Chih Lin, associate professor of public policy, and political science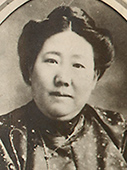 Michigan in the News
Speaking about how professional dress codes have changed, Jeffrey Sanchez-Burks, associate professor of management and organizations, said, "By breaking people's expectations you're literally signaling a sense that something new is to be learned. You're trying to accomplish something that's not necessarily mainstream, you're focusing on issues from a new perspective, you're signaling a break from tradition."
Amy Reines, a research fellow in astronomy, was quoted in a story about the discovery of an enormous, supermassive black hole in the center of an ultracompact dwarf galaxy.
Dr. Jeffrey Kutcher, associate professor of neurology, spoke about an Israeli brain-imaging system being used to diagnose concussions in American football players.