Remains of the day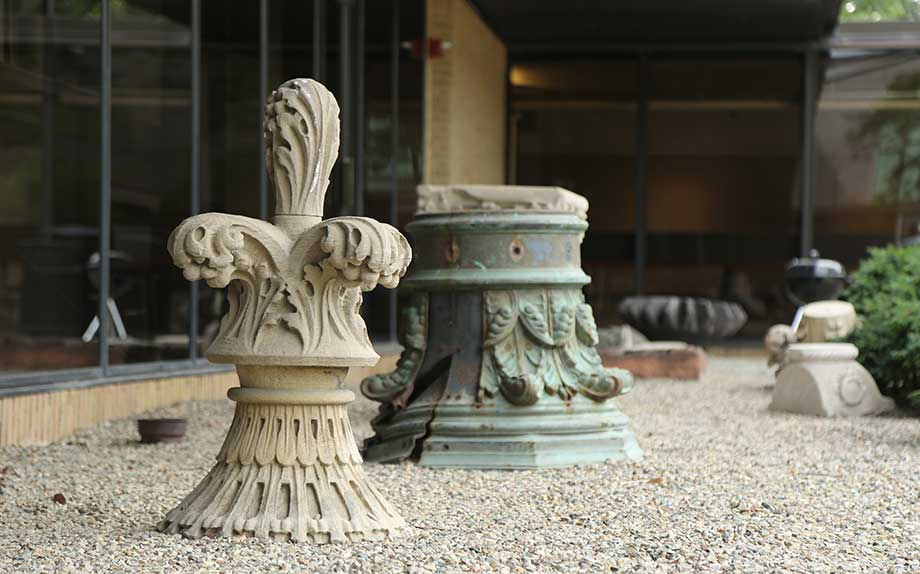 Walking among new buildings on campus one may stumble upon crumbling columns, stones and shards of days gone by. These curiosities are everywhere — sometimes set into the facades of newer buildings, sometimes within a building's hallway. A Michigan Today photo gallery offers a selection of nostalgic discoveries, such as this ruins garden at the Art Architecture Building on North Campus. (Photo by Michael Luongo)
UM-Dearborn Research Day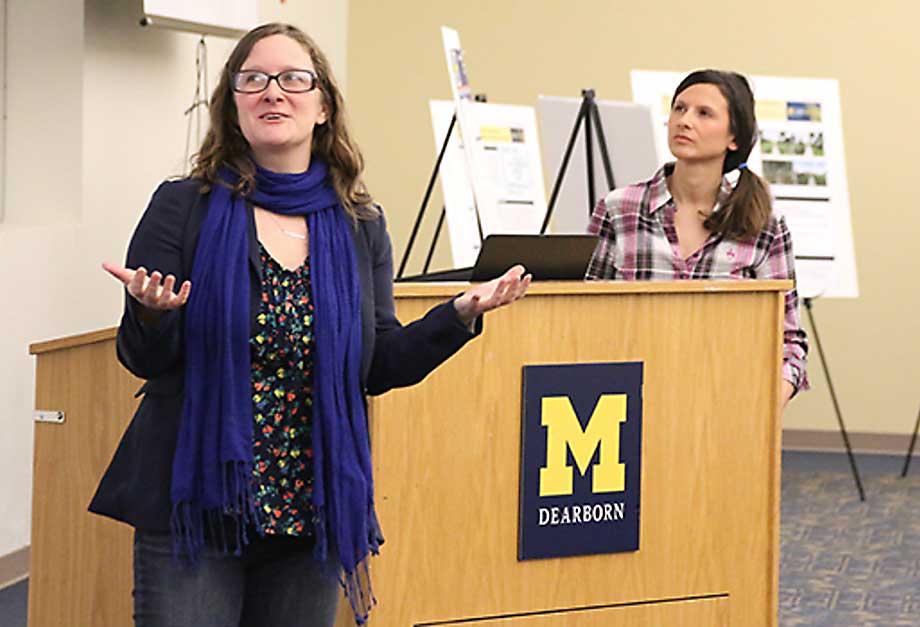 Natalie Sampson (left), assistant professor of health and human services at UM-Dearborn, and Monica DeRoche, a senior studying psychology and political science, share information about their work with the College and University Pantries team, which is working to address food insecurity and cross-cutting socioeconomic issues faced by students. The pair presented during the inaugural UM-Dearborn Research Day on March 16. (Photo by Sarah Tuxbury)
Match Day 2018
With the tearing of an envelope, 162 U-M medical students found out their fate Friday at noon, along with tens of thousands of their peers nationwide. U-M's annual Match Day celebration reveals where graduating students have been accepted for residency training. This video captures the excitement and anticipation of students as they learn where they'll be going next on their educational journey.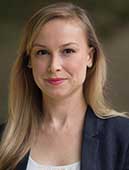 Faculty/Staff Spotlight
"The data are there. It's a matter of leveraging them and asking the right questions."
Jenna Wiens, assistant professor of electrical engineering and computer science, regarding the effort to develop machine learning to advance precision health
Michigan in the News
"Frankly, it's like Trump and his constituency. They're people who really take pride in Russia coming back into the leadership positions of the world. They like Putin's persona, and he's been very careful to cultivate that," said Melvyn Levitsky, clinical professor of public policy, commenting on Russian President Vladimir Putin's recent re-election.
"The toxicity of plastic really depends on the chemical makeup and the physical structure … the plastic may have surface properties that make it attract or carry chemicals or other compounds of concern," said John Meeker, professor of environmental health sciences, in an article about microplastics found in bottled water worldwide.
"Black men aren't doomed, but the work to be done falls upon us — the critical thing is what we must do, not simply what they must do. I would not argue there's a simple or even immediate way of transforming the condition we live in now around black men. It's going to take consistent investment and thinking differently about them," said Alford Young, professor of sociology and Afroamerican and African studies.