Insight into a legend
Sifting through eight boxes of recently received material on Orson Welles, archivists at the U-M Special Collections Library made a stunning discovery: a raw draft of the legendary filmmaker's incomplete, unpublished personal memoir, tentatively titled "Confessions of a One-Man Band." In this video, Philip Hallman, curator of the Screen Arts Mavericks and Makers collection, discusses the material, the memoir and their significance. 
Pile driver sensors
Pile driving produces thousands of impacts every day and the resulting vibrations create cracks in deep foundations for nearby structures like bridges. A U-M team hopes a new sensor can predict soil settlement before an accident occurs. In this video, Adda Athanasopoulos-Zekkos, assistant professor of civil and environmental engineering, discusses the team's work.
Exposing nature's beauty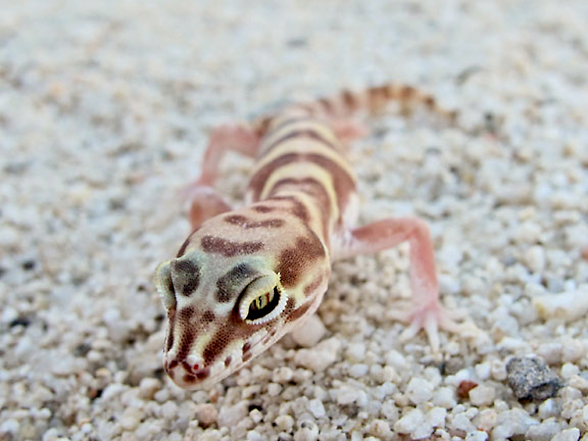 Every year, the Department of Ecology and Evolutionary Biology invites its students, faculty and staff to share photos they took in the past year while working in the field, walking through the forest, or generally enjoying the natural world. Nearly 50 photos submitted for this year's contest, with first place going to this photo of a desert banded gecko that approached doctoral student Pascal Title while he hiked through California's Anza-Borrego Desert.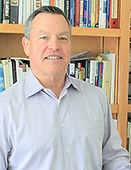 Faculty/Staff Spotlight
"When an 18-year-old new employee knows all of the key metrics of the business as well as the CEO, you can expect an extraordinarily energized workplace and better results."
Wayne Baker, Robert P.Thome Professor of Management and Organizations, on open-book finance.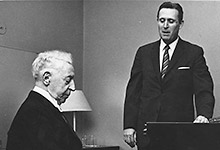 Michigan in the News
Dr. Eugene Ko, clinical assistant professor of dentistry, was quoted in a story about the causes of tooth sensitivity.
Research by Bing Ye, assistant professor of cell and developmental biology, and research assistant professor at the Life Sciences Institute, suggests certain drugs to treat leukemia may be able to prevent brain disorders, including Down syndrome and Fragile-X syndrome.
Dr. Philip Zazove, professor of family medicine, beat the odds to become one of the first deaf physicians certified in the U.S.: "When I was about 4, (an) expert told my parents that I would be lucky to be able to be a janitor."