Dance Cylinder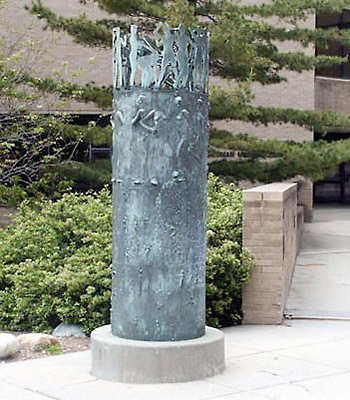 A gift of A. Alfred Taubman, "Dance Cylinder" by Robert Graham sits in front of the Taubman Medical Library. The bronze sculpture conveys a "sense of movement, expressed in terms of the human form." The Record periodically highlights pieces of public art at U-M. Learn more about this piece, or browse an online collection of public artworks.
UM-Dearborn commencement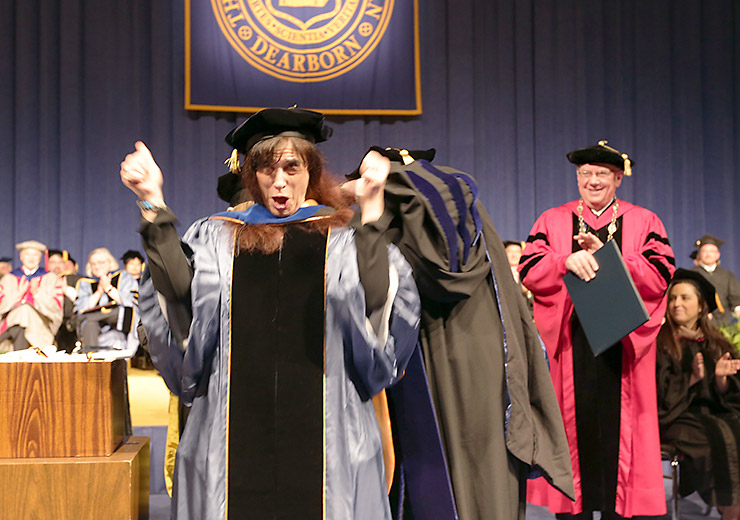 Geri Pappas celebrates earning her Ed.D. during UM-Dearborn's commencement ceremonies Sunday. She was among the more than 900 people — a record number of graduates — to receive degrees, including 619 bachelor's degrees, 306 master's degrees, one specialist degree and two doctoral degrees.
Snake charmer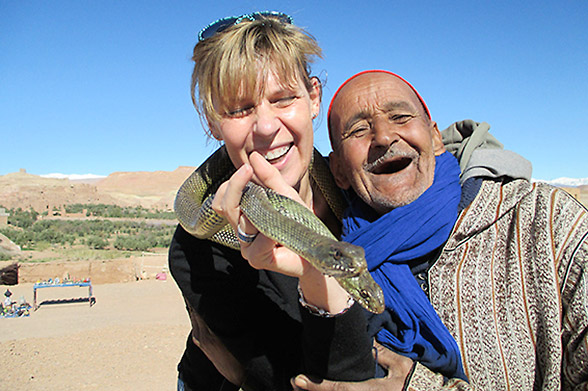 This image of a Moroccan snake charmer clowning around with a tourist was captured near the castle of Ksar Ait Ben Haddou, 120 miles southeast of Marrakech. Taken by Birgit Rieck, assistant director of the Knight-Wallace Journalism Fellows program, it's part of a gallery of photos taken by students and staff around the globe and presented on the Global Michigan portal.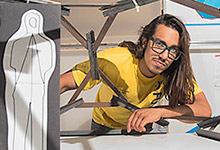 Faculty/Staff Spotlight
"I learn things with Complex Movements that I can apply to my work here, and vice versa."
Carlos Garcia, a member of the artist collective Complex Movements and managing consultant at GroundWorks Media Lab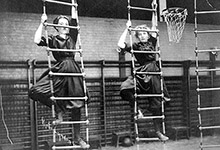 Michigan in the News
The earthquake in Nepal was "definitely not a surprise," occurring at the boundary between two pieces of Earth's crust where the plate supporting India is moving nearly two inches a year under the Eurasian plate, said Marin Clark, associate professor of earth and environmental sciences.
"The recovery in Michigan's auto industry has been good, but it's not going to make us relatively rich again," said Don Grimes, assistant director of the Center for Labor Market Research at the U-M Institute for Research on Labor, Employment, and the Economy.
L. Rowell Huesmann, professor of communication studies and psychology, was quoted in an article about new research suggesting that violent video games have no immediate effect on people with autism.