Purple gang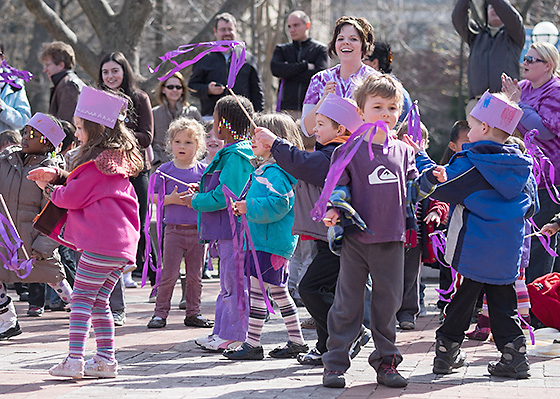 There was a decidedly younger set of students on the Diag on Thursday as children and staff from U-M's children's centers performed a flash mob, sporting purple outfits and singing songs to raise awareness for the importance of early childhood education. (Photo by Austin Thomason, Michigan Photography)
Robot companions?
Will advances in artificial intelligence bring us closer to having robots in our homes? In this video, Satinder Baveja, a professor of computer science and engineering who works in artificial intelligence and machine learning, discusses the goals and outlook for research in making robots that think like humans.
Energy efficiency
Five 2013 Dow Sustainability Fellows from U-M have partnered with the City of Ann Arbor to create financial incentives for landlords and renters to increase energy efficiency. This video highlights the collaboration that is having an on-the-ground sustainability impact.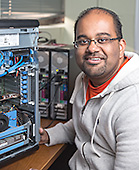 Faculty/Staff Spotlight
"I really enjoy interacting with people. Whether it's classroom work or research needs, I like working with faculty, staff and students."
Rebi Varghese, desktop support specialist with the Department of Civil and Environmental Engineering who also volunteers for the Harvest Mission Community Church in Honduras.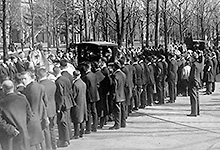 Michigan in the News
Jeffrey Veidlinger, professor of history and Judaic studies, discussed the lengths to which Jews in the post-WWII Soviet Union would go to secretly bake and eat matzah to commemorate Passover.
Sean McCabe, research associate professor at the Substance Abuse Research Center and Institute for Research on Women and Gender, was interviewed about the increased use of "study drugs" among college students.
Aaron Sandel, a doctoral student in biological anthropology, was quoted in a story about where chimpanzees choose to sleep.