Making an Impact
Dr. James Shayman, professor of pharmacology and internal medicine, speaks at Tuesday's Celebrate Invention reception, where he and the late Dr. Norman Radin received the U-M Tech Transfer Impact Award for developing a treatment for Gaucher disease type 1. With Shayman are, from left, Lon Radin, son of Norman Radin; Kenneth Nisbet, associate vice president for research – technology transfer; and President Mark Schlissel. The annual Celebrate Invention event recognizes faculty and researchers involved in U-M's technology transfer process. (Photo by Leisa Thompson)
Campus traditions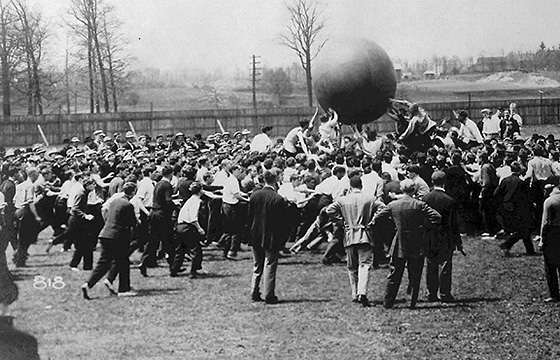 In the week leading up to Homecoming, LSA Today looks at U-M campus traditions such "pushball," a game introduced in 1908 as an alternative to some of the more dangerous expressions of rivalry between schools or classes. Take a visual tour of both old and ongoing campus traditions.
Finding Michigan's Mojo
While some Michigan entrepreneurs are leaving for Silicon Valley, others are staying, returning or coming to the state for the first time. This video explores different perspectives about which place is better for startups, and a town hall discussion Friday morning at Stamps Auditorium will consider the question, "What will it take for Michigan to be an entrepreneurial powerhouse again?" A webcast also will be available.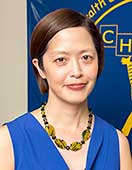 Faculty/Staff Spotlight
"People think about health and health care as something that's done to you, but we're trying to create the notion that it's something done with you. We all have wisdom to share."
Dr. Joyce Lee, associate professor of pediatrics, and associate professor of environmental health sciences.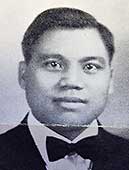 Michigan in the News
Research by Dr. Terrill Bravender, professor of pediatrics, shows that many college health centers across the country may lack the resources to fully care for students with chronic health conditions.
"I would say (Gov. Rick Snyder) has a solid lead. Based upon the polls, I would be very surprised to see (Mark) Schauer win the election. It's not inconceivable, but it definitely looks like the polls lean in Snyder's direction," said Michael Heaney, assistant professor of political science and organizational studies, regarding Michigan's gubernatorial race.
Marianne Udow-Phillips, director of the Center for Healthcare Research & Transformation, and Dr. John Greden, professor of psychiatry and executive director of the Comprehensive Depression Center, co-wrote a column about how the passage of Michigan's autism legislation proves the power of personal advocacy in public policy.