Engaging Ethiopia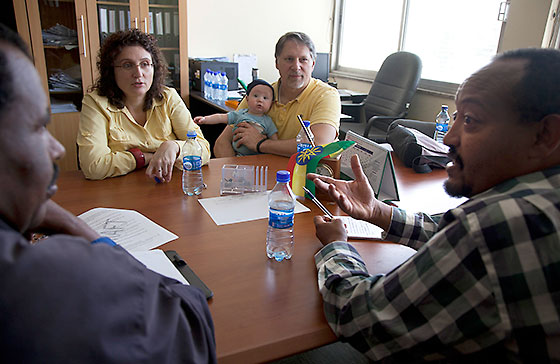 Valeria Bertacco and Todd Austin (with their son Renzo Bertacco), U-M professors of electrical engineering and computer science, talk with colleagues Yalemzewd Negash Shiferaw (right) and Mengesha Mamo Wogari of the Addis Ababa Institute of Technology in Ethiopia about cooperative opportunities for the two schools. Bertacco and Austin are in Addis Ababa with more than 30 U-M faculty and staff as part of EM-PACE (the Ethiopia-Michigan Platform for Advancing Collaborative Engagement), a Third Century Initiative program that includes units from across the U-M campus. View more photos from the trip. (Photo by Marcin Szczepanski, College of Engineering)
Legislative visitors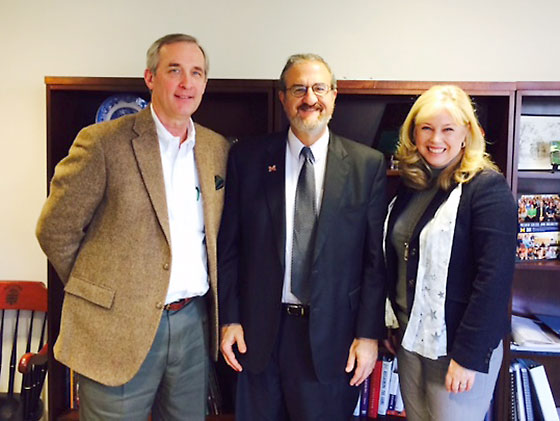 State legislative leaders met with President Mark Schlissel during a visit to the Ann Arbor campus on Monday. Rep. Michael McCready, R-Bloomfield Hills, and Sen. Tonya Schuitmaker, R-Lawton, met with the president to discuss the state budget process. They also toured the School of Dentistry. McCready chairs the House Appropriations Subcommittee on Higher Education. Schuitmaker chairs the Senate Appropriations Subcommittee on Higher Education. (Photo courtesy of the Office of the Vice President for Governmental Relations)
Game changers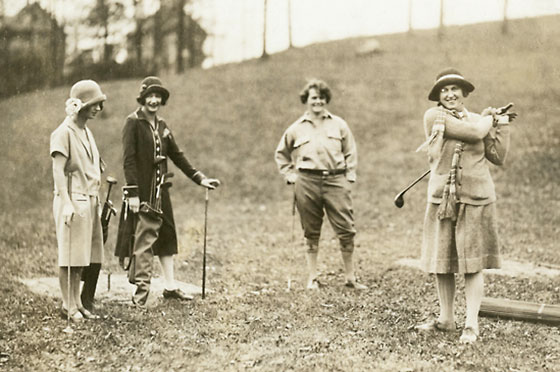 At U-M, swimming, dance, gymnastics and golf were among the earliest sports available to women students. These golfers took to the tee in 1922. Women's golf became a varsity sport in 1976. A slideshow and article at LSA Today illustrates how women have been been taking part in athletics at U-M for more than 100 years, even as they faced challenges on and off the field.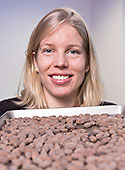 Faculty/Staff Spotlight
"It's like wine — wherever the grapes are grown, how they're grown, how they're prepared, (cacao beans) acquire different flavors." 
Julia Weinert, center manager of the Detroit Urban Research Center and part-time chocolatier.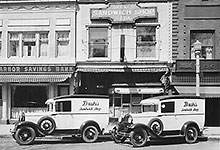 Michigan in the News
Lutz Kilian, professor of economics, co-wrote an article that helps explain the decline in oil prices since June 2014.
"I have zero talent. I don't sing, I don't play an instrument, I don't paint, I can't do anything. But the minute I started cooking, I could look at a recipe and immediately know how it would taste, know how it would work, how I could change it," said Jan Longone, adjunct curator of the Janice Bluestein Longone Culinary Archive at the Special Collections Library.
Susan Dynarski, professor of education, economics and public policy, was quoted in a story that illustrates how even a small provision in a federal tax reform plan — the proposed taxing of Section 529 college savings plans — can threaten an overall package.