Momentum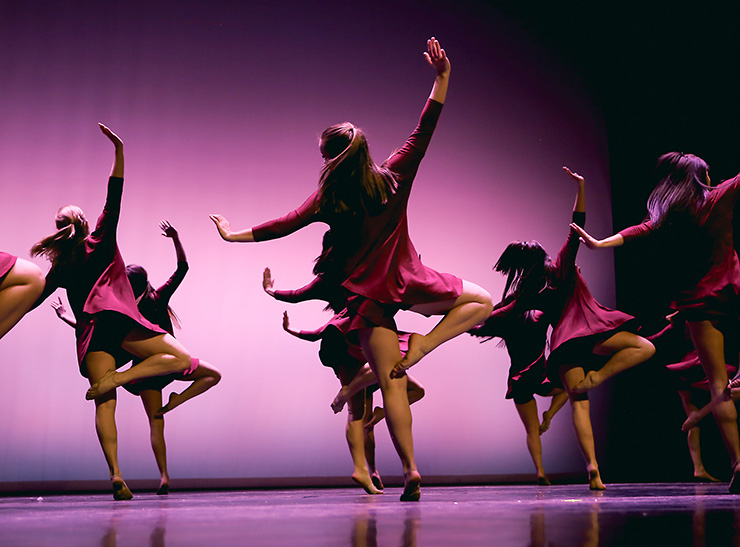 Spring LSA graduate Kathleen Guytingco's photo took first place in the latest Arts at Michigan As I See It photo contest, which was built around the theme of "motion." The photo, titled "Momentum," was taken at the Power Center for the Performing Arts. See more entries and learn more about the As I See It competitions.
What Magnet means for patients
When Michigan Medicine earned Magnet status for its nursing care in February, it became one of only 6 percent of U.S. hospitals to earn the honor. In this video, Katie Scott, secretary of the U-M Professional Nurse Council, and Margaret Calarco, senior associate director of patient care and chief of nursing services, explain what the designation means for U-M patients.
Peony time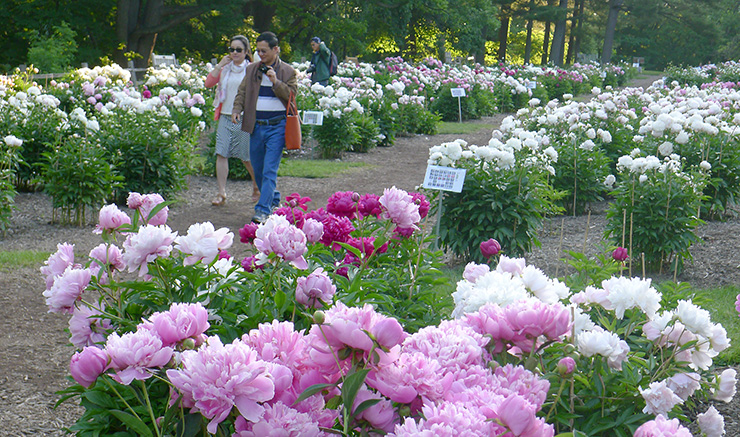 The Nichols Arboretum peony garden is about to undergo its annual transformation into a wave of white, pink and red as it bursts into nearly 10,000 blooms. The arboretum is home to the largest collection of heirloom herbaceous peonies in North America. New this spring are more than 70 varieties of vintage — pre-1950 — herbaceous peonies, which join the nearly 300 historic varieties from the 19th and early 20th century already growing in the main beds. Read more about the new peonies and follow the progress of this year's blooms on the garden's website. (Photo by Michele Yanga)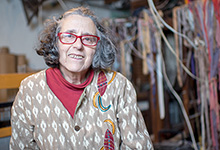 Faculty/Staff Spotlight
"When you go off to art school, you hope you find something that's right for you, and for a certain number of people that will be fibers."
Sherri Smith, the Catherine B. Heller Collegiate Professor of Art, is the first and only tenured fabrics professor at the Penny W. Stamps School of Art and Design.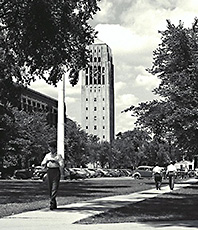 Michigan in the News
"Our brains essentially have two parts — the part for people and the part for everything else. When we treat an object like a person, neurologically speaking, we shouldn't be doing that … (but) in a literal sense, it becomes a part of who you are," said Aaron Ahuvia, professor at the Stamps School of Art & Design and professor of management studies at UM-Dearborn.
While more educators are relying on popular online comic creators and other digital teaching tools to address disruptive behaviors and serious academic challenges in the classroom, "teachers-in-training must not regard these new technology tools as magical creations that can replace well-considered instructional strategies," said Jeff Stanzler, director of interactive communications and simulations at the School of Education.
Mark Wilson, professor of epidemiology, and ecology and evolutionary biology, says it's difficult to define how one dies from indoor air pollution — which contributes to more deaths than HIV/AIDS, malaria and tuberculosis combined — because it will never be the sole immediate cause of death.