A better helmet
The football season may have ended with Sunday's Super Bowl, but the effort to prevent sports-related head injuries continues. In this video, Ellen Arruda, professor of mechanical engineering and biomedical engineering, explains how a shock-absorbing football helmet system being developed at U-M could blunt some dangerous physics that today's head protection ignores.
Makers & Mavericks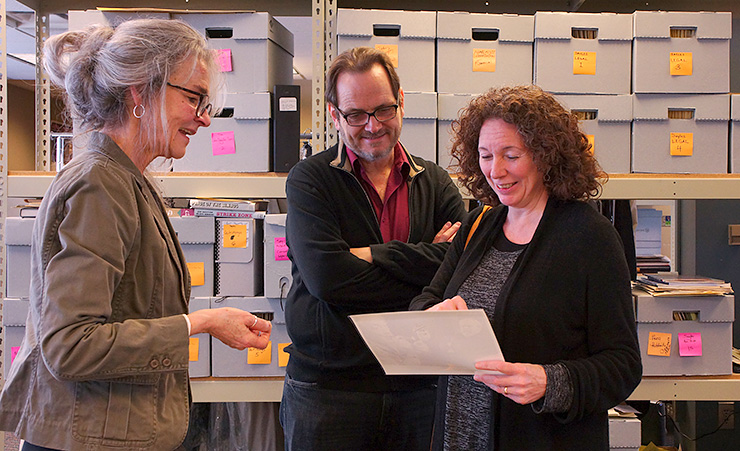 From left, Special Collections Library head archivist Kathleen Dow, Rich Guay and Nancy Savoca look over items at the Special Collections Library, where the Screen Arts Makers & Mavericks Collection is held. Savoca has announced she will donate her personal collection to the U-M library. (Photo by Mary Claire Morris, U-M Library)
Building 'Momentum'
For its major annual performance, the Department of Dance will present four new works revealing distinct visions of motion. Choreographed by guest artist Camille A. Brown and faculty members Amy Chavasse, Bill DeYoung and Peter Sparling, they focus on themes ranging from climate change and relationship dynamics, to surrealism and grief.  In this video, Jessica Fogel, professor of dance and department chair, discusses the works as students prepare for "Momentum," which runs today through Sunday.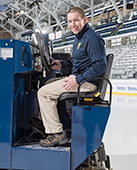 Faculty/Staff Spotlight
"I like to make that sheet of glass. There's only one thing I like better and that's skating on that sheet of glass."
Kevin Bushey, Yost Ice Arena facilities supervisor and Zamboni driver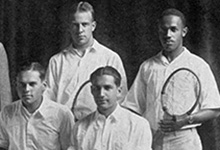 Michigan in the News
Sherie Randolph, associate professor of history and Afroamerican and African studies, was quoted in an article about the similarities between the present-day Black Lives Matter movement and the Black Power movement of the late 1960s.
"The thing that is most troubling to me … is it's clear that for every innocent defendant who is convicted and later exonerated, there are several others who are convicted who are not exonerated because almost all the exonerations depend on a great extent on good fortune, on Lady Luck," said Samuel Gross, professor of law.
Mark Clague, associate professor of musicology and American culture, says the national anthem "unifies us in a collective ritual and reinforces the idea that we are all in this together. The moments like that in our life are pretty rare."