Prisoner art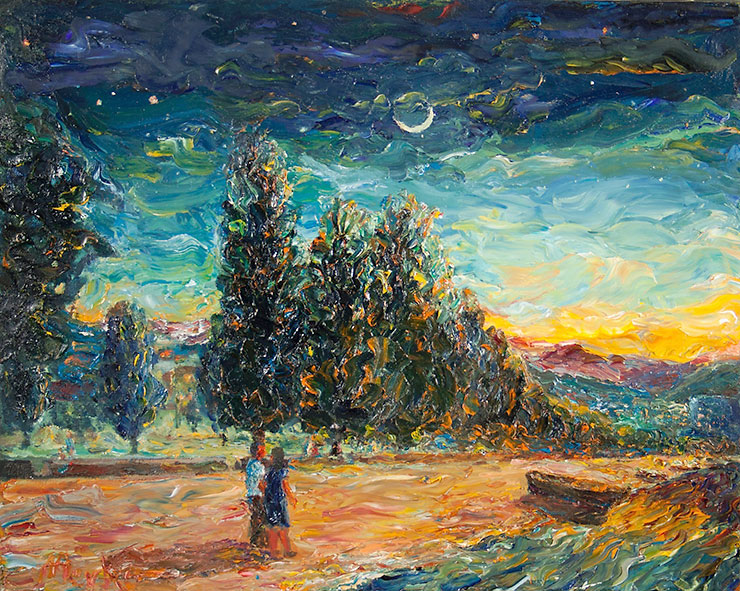 "Season of Love" by Oliger Merko is one of the pieces of art featured in the 20th annual Exhibition of Art by Michigan Prisoners, curated by Janie Paul, professor of art and social work, and Buzz Alexander, professor of English language and literature, and art and design. Learn more about the exhibit, read an interview with Paul and view slideshows of selected artworks.
Congressional Breakfast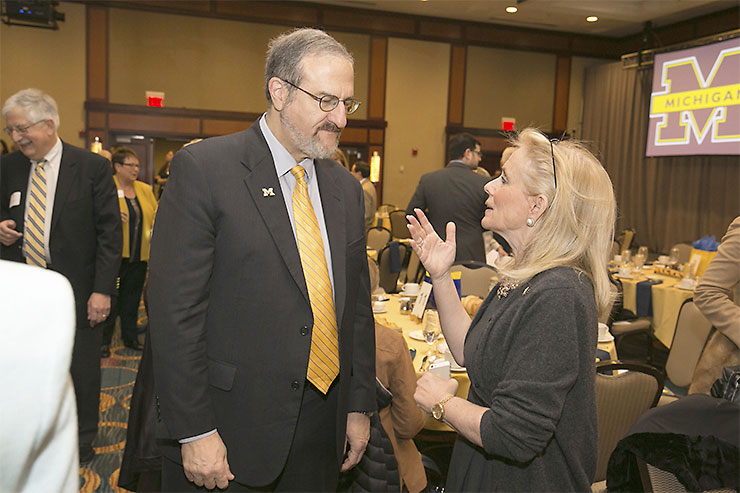 President Mark Schlissel talks with Rep. Debbie Dingell, D-Dearborn, at the annual University of Michigan Congressional Breakfast. 300 alumni, corporate sponsors, members of Congress and others attended the annual event in Washington on Wednesday.
Teach-In + 50
U-M will commemorate the 50th anniversary of the historic 1965 teach-in to end the Vietnam War with a similar event this Friday and Saturday titled "End the War Against the Planet." This video recalls that first teach-in and urges people to revive its spirit in support of the environment.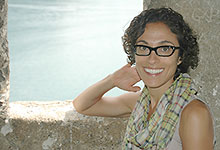 Faculty/Staff Spotlight
"I went on to law school not sure exactly what I wanted to do. It was much more interesting than I thought it would be."
Monica Hakimi, professor of law and associate dean for academic programming in the Law School.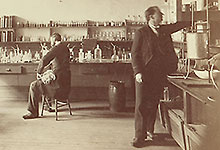 Michigan in the News
Ella Atkins, associate professor of aerospace engineering, and electrical engineering and computer science, says post-9/11 cockpit-security measures assume a flight's crew members are the "good guys."
Timothy McKay, professor of physics, astronomy and education, and Steve Lonn, assistant director of the Learning, Education and Design Lab, were quoted in an article about ways U-M faculty use digital information to personalize their teaching and help students learn.
Samuel Bagenstos, professor of law, argued a case before the U.S. Supreme Court that clarified legal protections for pregnant workers who believe their employers have discriminated against them.