The big picture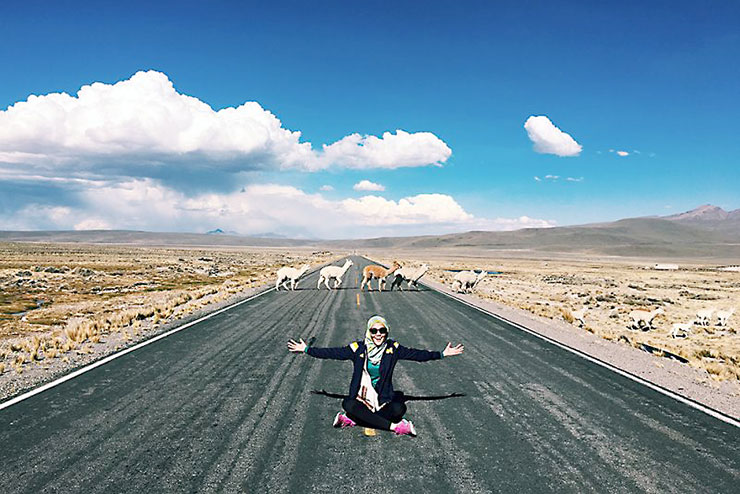 LSA senior Edna Hanafi's photo of llamas crossing a road in the Andes is one of several highlighted in the International Institute's annual photo contest, which documents the beauty and meaningful moments that students brought back to campus from their travels abroad.
Crystal structures app
Joanna Millunchick, Arthur F. Thurnau Professor, Presidential Bicentennial Professor and professor of materials science and engineering, is working to change the way people visualize crystal structures. In this video, Millunchick and her development partner, Duncan Abbot, CEO of Gwydion Inc., explain how an app that centers on virtual and augmented reality — technology more frequently used for video games — can create a new affordable platform that will be available to anyone worldwide with a printer and a smart phone.
Match Day 2017
The Medical School's time-honored tradition of Match Day played out Friday as 170 members of the school's Class of 2017 learned where they would be going for their residencies. In this video, students share the joy of learning where the next step in their medical careers will take them.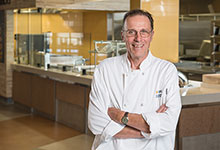 Faculty/Staff Spotlight
"You really get to, at the end of the day, see your work and how you impact the people around you. It's incredibly rewarding."
Nelson "Buzz" Cummings, chef de cuisine in research and development at Michigan Dining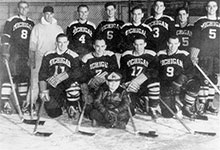 Michigan in the News
Comments by Jenny Radesky, assistant professor of pediatrics and communicable diseases, were featured in a story about the hazards of "distracted parenting" — when parents constantly look at their cell phones while with their children.
"For Michigan Sea Grant itself, I was surprised they got that far down in the budget. We're about one-tenth of 1 percent of what they need in order to pay off the defense budget that they're hoping to increase. So it seems pretty far down in the weeds," said James Diana, professor of natural resources and environment and director of Michigan Sea Grant, on President Trump's proposal to cut Sea Grant funding from $1.8 million to zero.
Research by Sarah Miller, assistant professor of business economics and public policy, found that low-income adults in Medicaid expansion states reported increased wait times, but were less likely to go without medical care because they couldn't afford it.