Leadership Crisis Challenge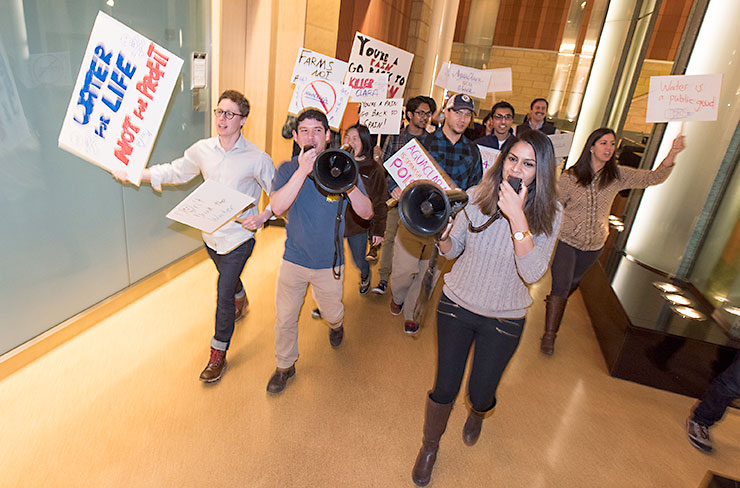 Students playing the role of angry citizens "protest" a fictional water-contamination crisis as part of the 2017 Leadership Crisis Challenge, a 24-hour simulation in which U-M students tackle an ever-changing crisis situation. Read more about the graduate student challenge, which took place last week and was organized by the Sanger Leadership Center at the Stephen M. Ross School of Business. The undergraduate challenge will be March 23-24. (Photo by Lon Horwedel) 
MLK keynote discussion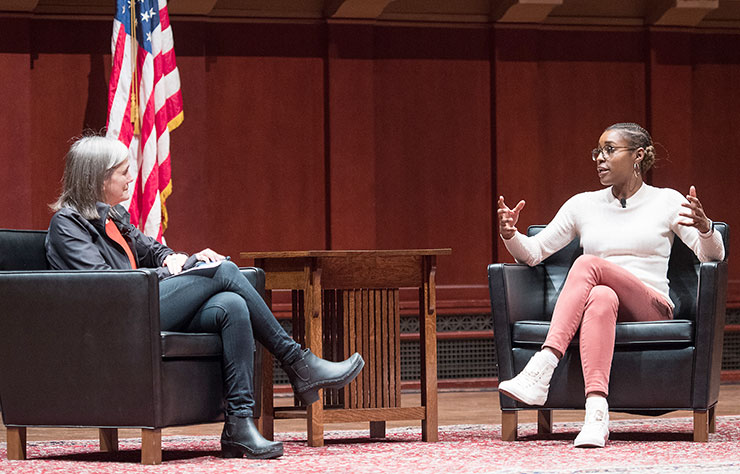 Journalist Amy Goodman (left) interviews actress, writer and producer Issa Rae during Monday's keynote event kicking off the 31st Annual Rev. Dr. Martin Luther King Jr. Symposium at Hill Auditorium. (Photo by Austin Thomason, Michigan Photography)
Reflections on MLK
As the university prepares to celebrate the Rev. Martin Luther King Day today with a variety of events that are part of the MLK Symposium, Vice Provost and Chief Diversity Officer Rob Sellers inaugurates a video blog in which he discusses the impact of the activities at U-M and chats about his own connection to the late civil rights leader.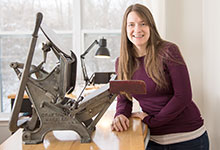 Faculty/Staff Spotlight
"I enjoy work that involves a lot of process. My job at UMMA and my studio work both appeal to that aspect of my personality. I can spend a lot of time being meticulous, detail oriented, and focused on one thing."
Kate Holoka, collections and exhibitions technician at the U-M Museum of Art, who has created a home studio with a printing press of her own.