Angry Neptune, Salacia and Strider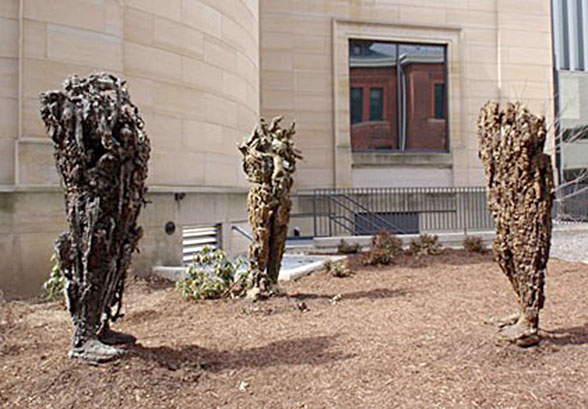 Located on the east side of Alumni Memorial Hall, these three headless bronze figures are part of the collections of the U-M Museum of Art. They were created by alumna Michele Oka Doner. The Record periodically highlights pieces of public art at U-M. Learn more about this piece, or browse an online collection of public artworks.
Injectable computers
With a radio specifically designed to communicate through tissue, U-M researchers are adding another level to a computer platform small enough to fit inside a medical grade syringe. In this video, David Blaauw, professor of electrical engineering and computer science, and David Wentzloff, associate professor of electrical engineering and computer science, discuss how the technology will allow real time information to be applied to devices monitoring heart fibrillation as well as glucose monitoring for diabetics.
Mayville mastodon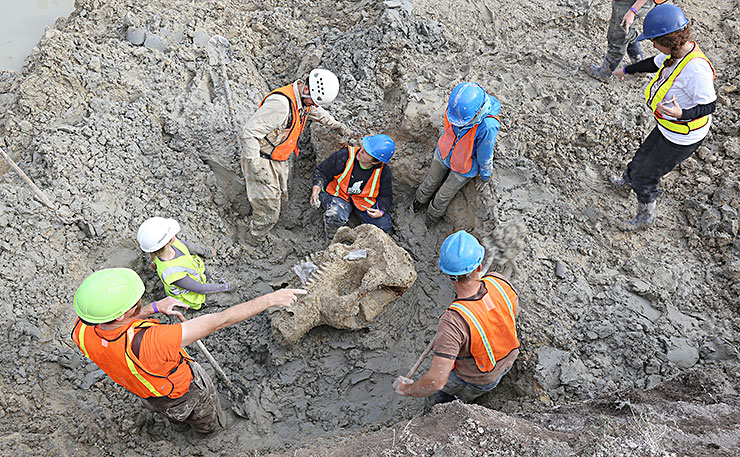 A team led by U-M researchers excavates the skull of a mastodon discovered near Mayville in Michigan's Thumb region. The excavation earlier this month was a joint project between U-M and the Fowler Center for Outdoor Learning, where bones were found. It included 10 Tuscola County teachers, as well U-M undergraduate and graduate students, and staff members from the Museum of Paleontology and Museum of Natural History. (Photo by Levi Stroud)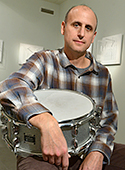 Faculty/Staff Spotlight
"As a drummer, I can create a composite pattern or groove from three to four separate rhythms all synchronized precisely that ultimately form a whole. I tried to do this with the artwork and music."
Michael Gould, professor of music (percussion) at the School of Music, Theatre & Dance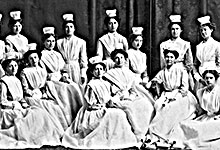 Michigan in the News
Luke Shaefer, associate professor of social work and public policy, was interviewed about ways to fix child poverty in the United States.
Comments by Dr. Gary Hammer, professor and director of the Endocrine Oncology Program in the Comprehensive Cancer Center, were featured in a story about the challenge of diagnosing and treating adrenal cancer, which is extremely rare.
"Humans aren't perfect, but we're amazingly good drivers when you think about it, with 100 million miles driven for every fatality. The reality is that a robot system has to perform at least at that level, and getting all these weird interactions right can make the difference between a fatality every 100 million miles and a fatality every 1 million miles," said Edwin Olson, associate professor of electrical engineering and computer science.