EarthFest 2017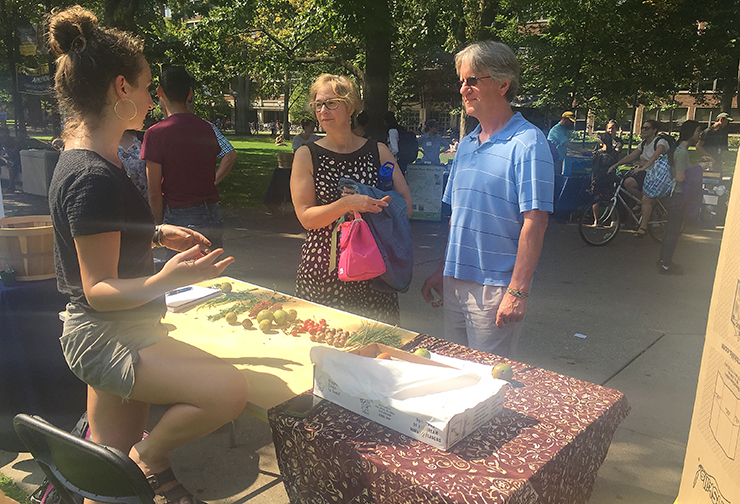 Carmela Marie Brown (center), associate director of new student services and orientation advising for LSA, and Jeff W. Kampf, research laboratory specialist lead for LSA, talk with Madelyn Celovsky about the Permaculture Design Team during EarthFest on Thursday. The annual event, billed as a "party for the planet," focused this year on personal wellness while promoting sustainability initiatives and opportunities. (Photo by Elisse Rodriguez, Public Affairs)
70 years of CJS
The Center for Japanese Studies is celebrating its 70th anniversary this fall with a series of symposia, reflecting on the center's seven decades and showcasing the future trajectories of its work. This video presents historical and modern footage from over the years.
Flu fighters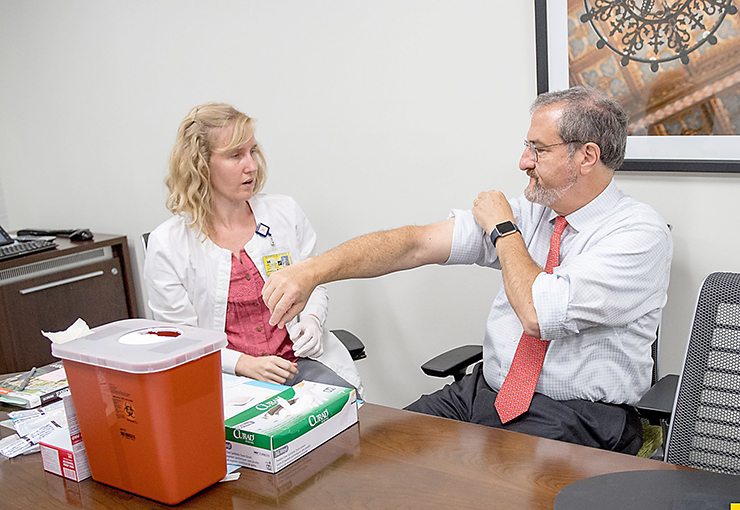 President Mark Schlissel receives his annual flu shot Monday from Janell Ball, a graduate student in nursing who was administering vaccines at a clinic in the Fleming Administration Building. MHealthy is offering walk-in flu shot clinics, in partnership with Michigan Visiting Nurses, at a variety of locations this fall for faculty and staff at the Ann Arbor, Flint and Dearborn campuses. (Photo by Eric Bronson, Michigan Photography)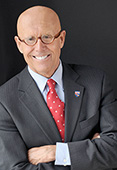 Faculty/Staff Spotlight
"In my work you're always saying hello, then you're saying goodbye. Some of these people become part of you, part of your existence."
Robert Buckingham, UM-Flint professor of public health and health sciences and hospice pioneer.
Michigan in the News
"(Kenya's) Supreme Court criticized the electoral commission's handling of the election, and the lack of faith that it instilled in the citizenry, as opposed to flat-out arguing that the overall outcome … was in doubt. In that way, this is a great step for Kenya. The judiciary is showing its might against the once all-powerful executive," said Mai Hassan, assistant professor of political science.
Emily Martin, assistant professor of epidemiology, was quoted in an article about how dirty towels offer the perfect environment for bacteria and other microorganisms to grow because they're often damp, warm and absorbent, and they hang in dark bathrooms.
"When health care costs go up faster, that really takes a bite out of wages more than profits. We're getting more of our compensation in the form of health insurance, and that doesn't make us feel richer because you can't take it to the store," said Tom Buchmueller, professor of business economics and public policy, and health management and policy.