Quake-proofing buildings
Modern structures are designed to absorb damage without collapsing, but an event like an earthquake can quickly escalate construction repair costs for aging buildings. In this video, Jason McCormick, associate professor of civil and environmental engineering, discusses how engineers at U-M are looking into materials rarely used in the construction world for retrofitting older structures to provide a type of affordable earthquake insulation barrier.
Pay-to-play and participation
The cost of school sports keeps many children from participating, according to the latest U-M Mott Children's Hospital National Poll on Children's Health. In this video, Sarah Clark, associate research scientist at the Child Health Evaluation and Research Unit and associate director of the poll, discusses findings about how so-called "pay to play" fees suppress participation at all income levels.
MLK service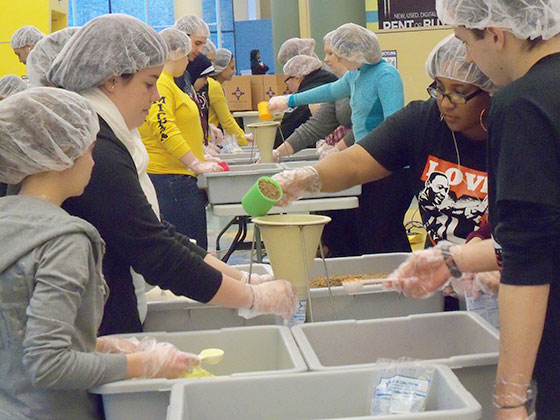 Volunteers from UM-Dearborn prepare food packages for Kids Against Hunger that will be divided between local, national and international food agencies. Their work was among a variety of Martin Luther King Jr. Day service projects Monday involving hundreds of faculty, staff and student volunteers from U-M's regional campuses. See more photos and read about the service events at UM-Flint and UM-Dearborn. (Photo by Kate Malicke, UM-Dearborn)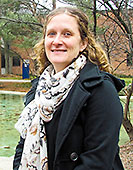 Faculty/Staff Spotlight
"It's not enough just to say that people need to eat better and exercise more to be happier and healthier. It's often said that if public health is working, you don't see it or know that it exists."
Natalie Sampson, assistant professor of health and human services at UM-Dearbornand chair of the public health work group in the Detroit Climate Action Collaborative.