Global Graffiti & Mural Project
During 2016-17, international artists were brought to Ann Arbor to paint public murals and to engage with the campus and larger community, offering a global perspective on public art. In this video, Amanda Krugliak, assistant director of arts programming at the Institute for the Humanities, and Artemis Leontis, professor of modern Greek, discuss the work of artists Cacao Rocks and Olga Alexopoulou. A second video, explores the work of Iranian artist Mehdi Ghadyanloo.
Revolutionary surgical tool
U-M startup FlexDex Surgical's first product — a simple, ergonomic and intuitive "needle driver" for stitching inside the body — has been used for the first time in a series of operations. In this video, FlexDex co-founders Shorya Awtar, associate professor of mechanical engineering, and James Geiger, professor of surgery, describe the mechanical platform that mounts to a surgeon's arm. It enables the tip of the instrument to mimic the direction of movement of the surgeon's hand.
Michigan Medicine Magnet
Members of the Michigan Medicine community celebrate Friday's phone call informing them of the academic medical center's Magnet recognition, the highest honor in nursing. In the video, Juanita Parry, director of nurse and physician assistant recruitment, and retention and Magnet program director, explains what it means for U-M to have received the designation from the American Nurses Credentialing Center.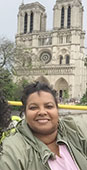 Faculty/Staff Spotlight
"Great institutions don't become great institutions without great staff."
Janice Reuben, senior associate for programs and outreach for the Center for the Education of Women.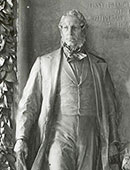 Michigan in the News
Mark Moldwin, professor of climate and space sciences and engineering, was quoted in an article about the rebooting of the High Frequency Active Auroral Research Program, a former U.S. military facility in Alaska now under civilian control.
Kira Birditt, research associate professor at the Institute for Social Research, commented on a recent study that suggests married couples may be healthier than single, divorced or widowed adults at least in part because they have lower levels of a stress hormone associated with a variety of medical problems.
An artificial-intelligence startup that built a Siri-like voice-controlled app for banking announced it has raised $6.3 million. The company was started by Jason Mars and Lingjia Tang, both assistant professors of electrical engineering and computer science.