Chancellor investiture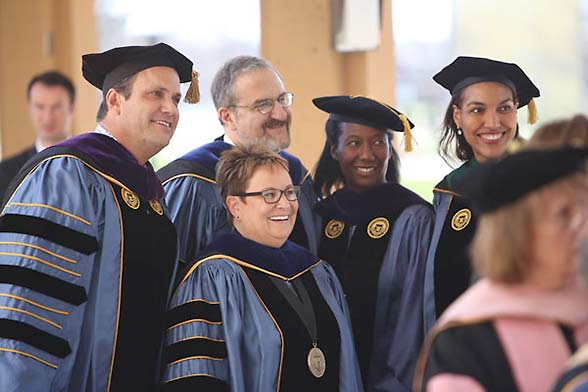 From left, Regent Michael J. Behm, President Mark Schlissel, Regent Katherine E. White and Regent Shauna Ryder Diggs join UM-Flint Chancellor Susan E. Borrego (front) at her investiture Friday. (Photo by Katrina Robinson, UM-Flint University Relations)
Budgeting at U-M
How has funding for higher education changed over the past five decades? What are U-M's main sources of income? What are its major categories of expenditures? Those questions and many more are addressed in an 18-minute video discussion of the university's budgeting process, presented by Al Franzblau, vice provost for academic and budgetary affairs.
Robotic groundbreaking
U-M officials broke ground for the new A. Alfred Taubman Wing of the Taubman College of Architecture and Urban Planning's Art & Architecture building in unique fashion Wednesday — with the ceremonial first shovelful dug by the college's Kuka robot, normally used for architectural digital fabrication research. View a gallery of photos from the event.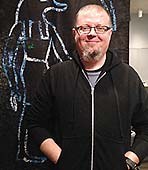 Faculty/Staff Spotlight
"It can be hard for us to connect to the ancient Egyptians, but each of the objects in the exhibit, from the gravestones to the papyrus, has a person or people behind it."
Terry Wilfong, professor of Egyptology, on his Kelsey Museum of Archaeology exhibit "Death Dogs: The Jackal Gods of Ancient Egypt."