Pumas on the move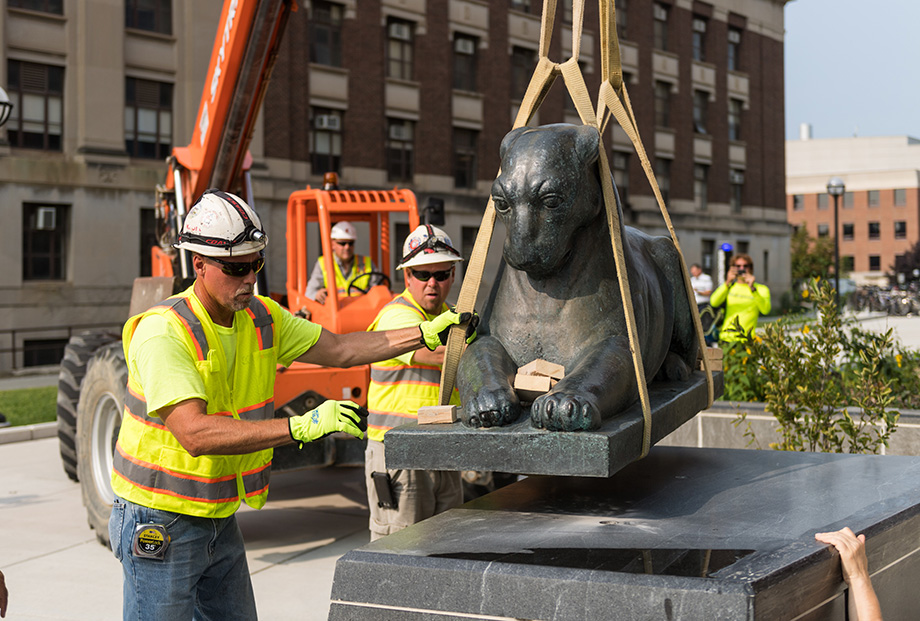 The stone pumas that greeted visitors to the Museum of Natural History when it was housed in the Ruthven Museums Building have moved, along with the museum, to their new home at the new Biological Sciences Building. From left, David Belmore, Neil Heller (driving the lift) and William Suojanen of Krull Construction place one of the feline sculptures at its new location. (Photo by Austin Thomason, Michigan Photography)
Finding lead pipes in Flint
Copper or lead? It's the burning question in Flint as the painstaking process to find, remove and replace lead water pipes continues this summer. In this video, Eric Schwartz, assistant professor of marketing, discusses how U-M students and professors, working with the city, helped answer that question with data science, a method that could save as much as $10 million — a 10 percent savings and roughly equivalent to replacing the lead pipes in an additional 2,000 homes.
Global CO2 Initiative
The mission of the Global CO2 Initiative at U-M is to fund and conduct research to transform carbon dioxide into commercially successful products. In this video, Volker Sick, associate vice president for research of natural sciences and engineering, and Global CO2 Initiative lead, explains what the initiative hopes to achieve.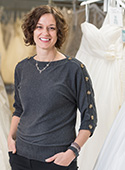 Faculty/Staff Spotlight
"To be able to come together and meet other people who support you … because they've walked that same path, is incredibly powerful."
Barb Hiltz, clinical assistant professor of social work and director of the Master of Social Work program, and co-founder of The Brides Project in Ann Arbor.
Michigan in the News
Research by Calista Harbaugh, surgical resident and research fellow at the U-M Institute for Healthcare Policy and Innovation, found that wisdom teeth removal, a common procedure typically performed during the teen years, may contribute to long-term drug use.
J. Alex Halderman, professor of electrical engineering and computer science, was interviewed about security risks associated with electronic voting machines.
"I think it is part of a biased reaction to a minority assuming a very high-status position in the organization," said Jim Westphal, professor of strategy, whose research shows that white, male leaders tend to feel less of an identification with their employers following the appointment of a female or minority CEO.