Golden Apple Award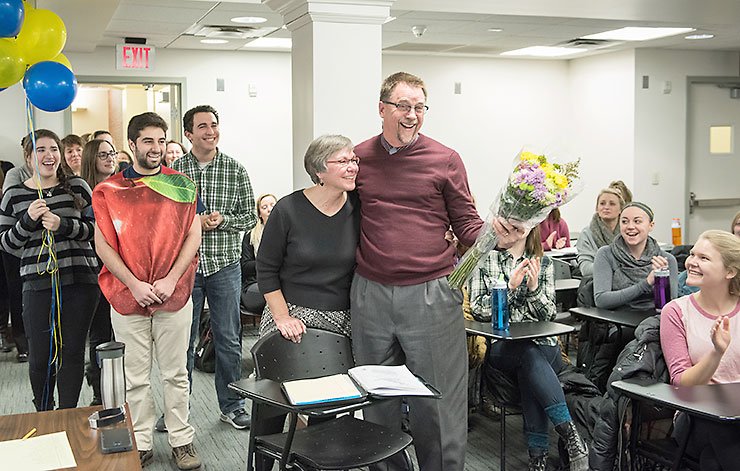 Stephen Strobbe, clinical associate professor of nursing, is joined by his wife, Lynn, as he accepts the 2015 Golden Apple Award, which was presented at a surprise ceremony during his Wednesday morning class. The Golden Apple is the only student-selected teaching award on campus. (Photo by Scott C. Soderberg, Michigan Photography)
Taste of Asia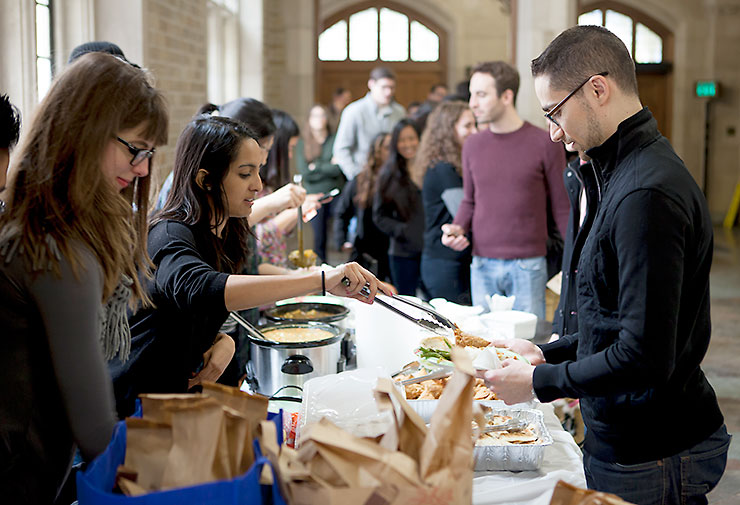 Elizabeth Murphy and Meera Bhaskar dish out food to a fellow law student at the first-ever Taste of Asia lunch, hosted recently by the Asian Pacific American Law Students Association. View a gallery of images from the event. (Photo by Luna Archey)
How bad are the roads?
U-M surveyed top elected and appointed officials in Michigan's 1,856 units of government on a wide range of road issues. In this video, Thomas Ivacko and Sarah Mills of the Gerald R. Ford School of Public Policy discuss the survey that found fewer than one in five local leaders thought roads in their jurisdictions were in good condition.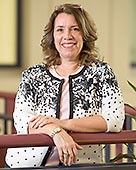 Faculty/Staff Spotlight
"I believe that you can learn something from every single person on this earth."
Sheri Circele, student administrative assistant associate in the Department of Psychology, and co-founder of the Bountiful Harvest Food Pantry.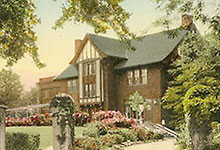 Michigan in the News
A study by Ugo Troiano, assistant professor of economics, shows that publicly shaming delinquent taxpayers by publishing their names online is effective, but only for those who owe relatively small amounts.
Matt Kenyon, associate professor of art and design, encourages his students to find creative ways to attack the world's big problems: "I want artists to have a place at the table. We have these big, what they call wicked problems, like health care. Those solutions need to come from lots of different places and lots of different disciplines."
Research by Norman Bishara, associate professor of business law, and J.J. Prescott, professor of law, found that one in four workers have signed noncompete contracts, which are most common in information fields like engineering and architecture.