Trotter Multicultural Center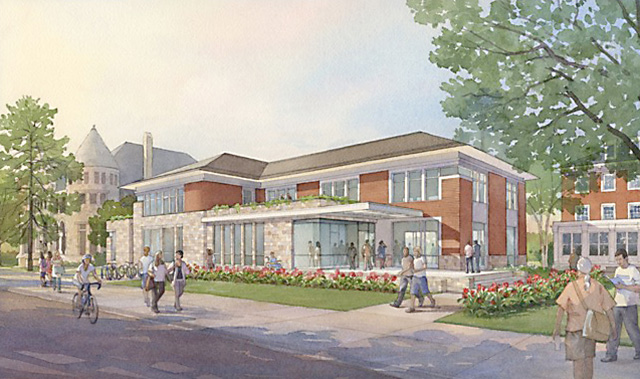 This is an artist's rendering of the new William Monroe Trotter Multicultural Center, to be built along South State Street near the Kelsey Museum of Archaeology, Betsey Barbour House and Helen H. Newberry Residence. The new $10 million facility will accommodate replacement spaces from the current Trotter Center and contain a multipurpose room with the ability to host approximately 300 people. (Drawing courtesy of Hanbury)
DDLA recipients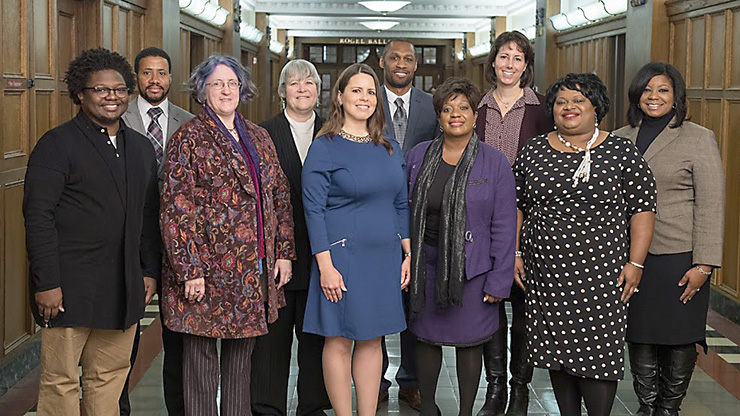 Recipients of the eighth annual Distinguished Diversity Leaders Award for U-M staff were celebrated Tuesday at a breakfast ceremony at the Michigan Union. The 10 individual winners, who received $1,000 each, are shown above. Five teams also received $2,500 each. The prizes are to be used toward professional development activities. (Photo by Austin Thomason, Michigan Photography)
Why lithium ion batteries explode
Lithium ion batteries are in homes, cars, even on our person at nearly all times. However, there's a lot that goes into the creation of any single lithium ion cell and even a small error at a given point in that process could lead to big problems during the battery's life cycle. In this video, Greg Less, senior laboratory manager at the U-M Energy Institute's Battery Fabrication and Characterization User Facility, discusses not only why and how the batteries might explode, but how researchers at U-M are trying to change the way they are made for a safer and more efficient future.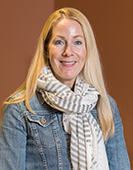 Faculty/Staff Spotlight
"I feel like advancing reproductive care for women and working to promote the dignity of all women, particularly those challenged with physical and cognitive disabilities, is my calling."
— Chief of gynecology at the University Health Service, and director of the Gynecology Clinic for Women with Disabilities at VonVoigtlander Women's Hospital.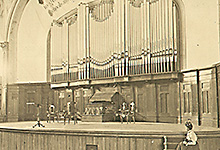 Michigan in the News
Rebecca Eisenberg, professor of law, was quoted about the biggest science-patent dispute in decades — a gene-editing technique that could launch life-saving therapies, novel genetically modified crops, new forms of mosquito control and more.
Research by Dr. Shervin Assari, research investigator in psychiatry, was cited in an op-ed about the elation felt by Trump supporters and the positive effects his victory may have on their mental health.
Comments by Ram Mahalingam, associate professor of psychology, and Sriram Mohan, doctoral candidate in communication studies, were featured in a story about the legacy of Jayaram Jayalalitha, one of India's most flamboyant and controversial politicians.