Car-bike hybrids
Not all the concept cars at the North American International Auto Show last week featured internal-combustion engines. Cameron Van Dyke, a graduate student at the Penny W. Stamps School of Art and Design, displayed two of his human-powered Future Cycles. In this video, Van Dyke shows off the vehicles that combine the weather protection and carrying capacity of a car with the low energy usage of a bicycle. 
Michigan Makers
School of Information students learn to mentor and create programs that encourage young children to be make things with their own hands as part of the Michigan Makers course.
Quake-proofing buildings
Modern structures are designed to absorb damage without collapsing, but an event like an earthquake can quickly escalate construction repair costs for aging buildings. In this video, Jason McCormick, associate professor of civil and environmental engineering, discusses how engineers at U-M are looking into materials rarely used in the construction world for retrofitting older structures to provide a type of affordable earthquake insulation barrier.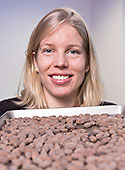 Faculty/Staff Spotlight
"It's like wine — wherever the grapes are grown, how they're grown, how they're prepared, (cacao beans) acquire different flavors." 
Julia Weinert, center manager of the Detroit Urban Research Center and part-time chocolatier.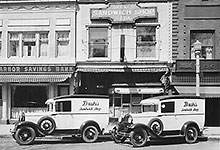 Michigan in the News
Stefan Szymanski, professor of kinesiology, and Justin Wolfers, professor of economics and public policy, were quoted about the merits of legalized sports gambling.
Regarding right-to-work legislation, Roland Zullo, assistant research scientist at the Institute for Research on Labor, Employment and the Economy, said, "Unions are weaker because of the law, and some close down and/or new organizing stalls, and former members of unions choose to become free-riders — i.e., are covered but are not dues-payers."
Research by Jeremiah Johnson, assistant professor of natural resources and environment, shows that Michigan could expand its renewable energy portfolio standard to 25 percent over the next 10 years at a cost of $2.60 a month for the average household.