Persistent Pasts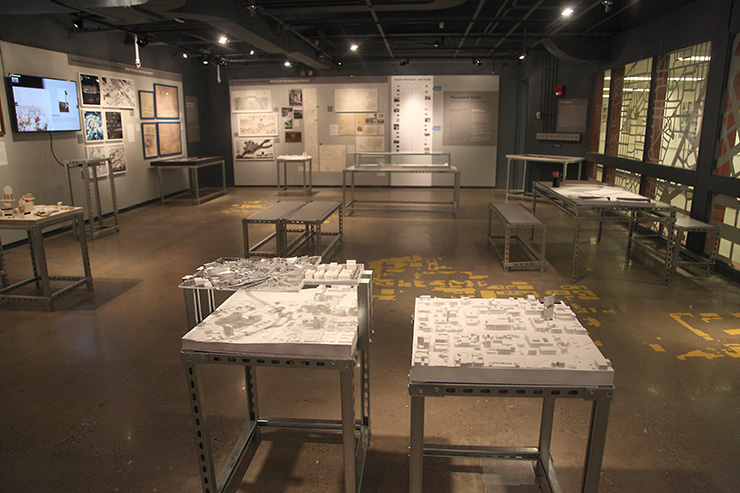 As U-M celebrates its bicentennial year, the exhibition Persistent Pasts reflects on the university's campus as a repository of memory. Now running at the Taubman College Gallery in the Art and Architecture Building, the exhibition asks how past traditions, tensions and technologies have left material or cultural traces on campus space today. View a photo gallery from the exhibit. (Photo by Bryan Ranallo)
Clinical Simulation Center
Michigan Medicine will more than double the size of its Clinical Simulation Center, an innovative instructional learning laboratory used to train health care professionals. This video explores the purpose of the center, which will benefit from a $4.75 million renovation of the Medical Science Building II to add a second Clinical Simulation Center location.
Cuba's beating heart
For students of jazz percussion, Cuba is the holy grail of influence. The rhythms, instruments and techniques that began on that island nation have created some of the world's most influential regional music. Led by Michael Gould, professor of music (jazz percussion), 12 students from the School of Music, Theatre & Dance recently had the opportunity to hear, see and perform with Cuban jazz artists in person. In this video, Gould and several of the students reflect on what they learned.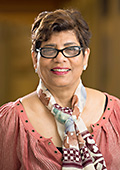 Faculty/Staff Spotlight
"For both those who teach and those who learn, it's about finding a way to teach to act, to stop making them recipients of knowledge but instead owners of knowledge."
Nesha Haniff, lecturer IV in Afroamerican and African studies and women's studies.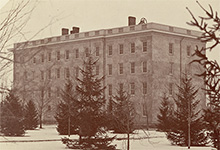 Michigan in the News
"It is an embarrassment that our legislators' time and energy are being used to weaken the fundamental pillar of public health that vaccines represent," wrote Phoebe Danziger and Rebekah Diamond, house officers in the Department of Pediatrics and Communicable Diseases, in response to three new bills in the Michigan Legislature that would weaken vaccine rules and put children at risk.
"Congress created agencies to meet two goals of being independent and accountable. The Financial Choice Act is a move away from independence, and that can lead to significant ramifications," said Michael Barr, professor of law, regarding a GOP bill that would give the president new powers that could limit the independence of certain regulatory agencies.
Themes explored in a new book by Elizabeth Anderson, professor of philosophy and women's studies, are featured in an article about how employers exercise vast control over our lives.