UM-Dearborn commencement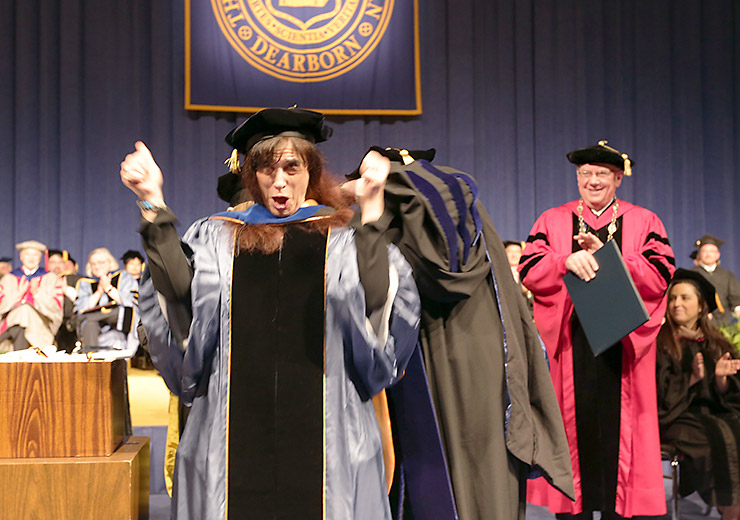 Geri Pappas celebrates earning her Ed.D. during UM-Dearborn's commencement ceremonies Sunday. She was among the more than 900 people — a record number of graduates — to receive degrees, including 619 bachelor's degrees, 306 master's degrees, one specialist degree and two doctoral degrees.
Snake charmer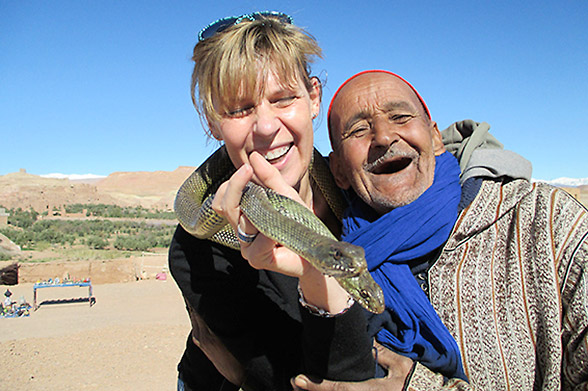 This image of a Moroccan snake charmer clowning around with a tourist was captured near the castle of Ksar Ait Ben Haddou, 120 miles southeast of Marrakech. Taken by Birgit Rieck, assistant director of the Knight-Wallace Journalism Fellows program, it's part of a gallery of photos taken by students and staff around the globe and presented on the Global Michigan portal.
Medical marijuana and kids
While nearly two-thirds of people agree their state should allow medical marijuana for adults, half that number say it should be allowed for children, according to a new C.S. Mott Children's Hospital National Poll on Children's Health. Eighty percent of those responding go even further, saying adults shouldn't be allowed to use medical marijuana in front of kids. In this video, Dr. Matthew M. Davis, director of the poll and professor of pediatrics and internal medicine, discusses the results.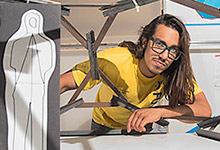 Faculty/Staff Spotlight
"I learn things with Complex Movements that I can apply to my work here, and vice versa."
Carlos Garcia, a member of the artist collective Complex Movements and managing consultant at GroundWorks Media Lab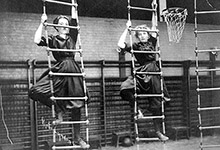 Michigan in the News
"Reconciliation of Armenians, Kurds and Turks — who are fated to live next to each other — will require both an acceptance of their shared history and mutual suffering and a hard look backward in order to move forward," said Ronald Suny, professor of history and political science.
Brian Jacob, professor of education, economics and public policy, was quoted in a story about the accuracy of the National Institutes of Health peer-review scoring system in predicting how impactful proposed research will ultimately become.
David Moran, clinical professor of law and co-founder of the Michigan Innocence Clinic, said state legislation requiring payment to people wrongfully imprisoned will succeed because many states have already passed such laws.