Don't Miss: Celebrate alternate versions of Shakespeare plays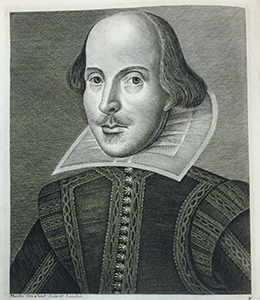 The new Hatcher Graduate Library exhibit "Shakespeare on Page and Stage: A Celebration" presents different versions of Shakespeare's plays as they were edited for publication or interpreted for the stage.
The exhibit is presented through April 27 in the library's Audubon Room.
Starting with the "Second Folio" (1632), the display includes a selection of landmark editions by authors and scholars including John Dryden, Nicholas Rowe, Alexander Pope, Samuel Johnson and Edmond Malone. It explores the staging and costuming of productions such as Charles Kean's archaeologically informed, elaborately costumed 1856 production of "The Winter's Tale," and the Maurice Browne-Ellen Van Volkenburg 1930 production of "Othello." It featured Paul Robeson as the first black actor to play Othello in a century.
Most titles come from the McMillan Shakespeare Library. Materials also are displayed from the Maurice Browne and Ellen Van Volkenburg Papers, 1792-1968 and the Zelma Weisfeld Archive, 1954-2006. All are held in the Special Collections Library.
A curator talk and reception is scheduled for 4 p.m. Jan. 22 in the Hatcher Gallery. The exhibit and talk are part of a series of nationwide events to commemorate the 400th anniversary of the death of William Shakespeare.