Home sweet HomeLab
The U-M HomeLab, housed within the Institute for Social Research's BioSocial Methods Collaborative, is geared toward helping researchers study how people interact with their environment — and with each other. HomeLab looks and feels like a complete apartment, but it is outfitted with technology that allows researchers to observe how people live. In this video, Alicia Carmichael, research process manager at the collaborative; Richard Gonzalez, the collaborative's director; and Jacqui Smith, professor of psychology, discuss what happens at HomeLab.
EarthFest 2017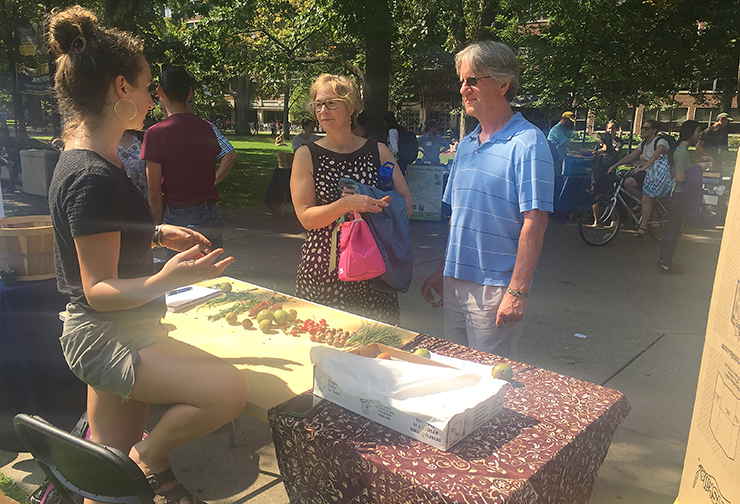 Carmela Marie Brown (center), associate director of new student services and orientation advising for LSA, and Jeff W. Kampf, research laboratory specialist lead for LSA, talk with Madelyn Celovsky about the Permaculture Design Team during EarthFest on Thursday. The annual event, billed as a "party for the planet," focused this year on personal wellness while promoting sustainability initiatives and opportunities. (Photo by Elisse Rodriguez, Public Affairs)
70 years of CJS
The Center for Japanese Studies is celebrating its 70th anniversary this fall with a series of symposia, reflecting on the center's seven decades and showcasing the future trajectories of its work. This video presents historical and modern footage from over the years.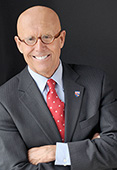 Faculty/Staff Spotlight
"In my work you're always saying hello, then you're saying goodbye. Some of these people become part of you, part of your existence."
Robert Buckingham, UM-Flint professor of public health and health sciences and hospice pioneer.
Michigan in the News
Yuen Yuen Ang, associate professor of political science, says that despite China's one-party rule and highly concentrated power structure — often cited as the reason for its success in the battle against poverty — China actually encourages a fair amount of experimentation and decentralization.
"In Michigan, it's more common than elsewhere. Since the mid-1800s or so, there have been about 300 documented mastodon fossils found in Michigan," said Adam Rountrey, collection manager at the Museum of Paleontology.
More than 90 percent of people say they could handle paying an extra 36-cent tax —which could offset environmental damage from carbon emissions — on each gallon of gasoline without feeling financially stressed, according to John DeCicco, research professor at the U-M Energy Institute.