Squirrel power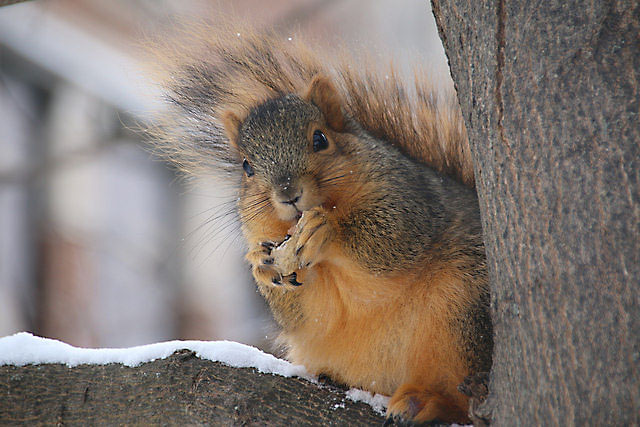 Corey Seeman has taken tens of thousands of images of squirrels since embracing photography in 2007. Seeman, director of library services at the Stephen M. Ross School of Business' Kresge Library, says he has taken at least one picture every day for nine years. This gallery from Michigan Today captures the varied facets of the campus' furry residents. Interested in thousands of squirrel shots? View Seeman's flickr gallery. (Photo by Corey Seeman)
Synthetic enamel
Unavoidable vibrations, such as those on airplanes, cause rigid structures to age and crack, but researchers at the College of Engineering may have an answer for that: Design them more like tooth enamel. In this video, Nicholas Kotov, Joseph B. and Florence V. Cejka Professor of Engineering, and professor of chemical engineering, materials science and engineering, and macromolecular science and engineering, explains his team's work to develop a synthetic material with the structural benefits of enamel.
The big picture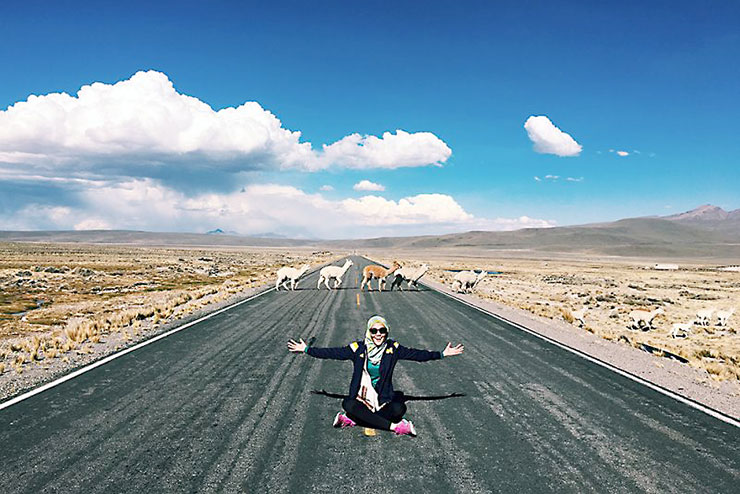 LSA senior Edna Hanafi's photo of llamas crossing a road in the Andes is one of several highlighted in the International Institute's annual photo contest, which documents the beauty and meaningful moments that students brought back to campus from their travels abroad.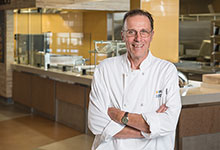 Faculty/Staff Spotlight
"You really get to, at the end of the day, see your work and how you impact the people around you. It's incredibly rewarding."
Nelson "Buzz" Cummings, chef de cuisine in research and development at Michigan Dining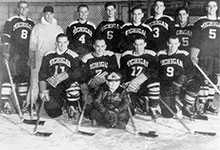 Michigan in the News
Dhivya Srinivasa, house officer in plastic surgery, was interviewed about the connection between breast implants and a rare blood cancer in some women.
Ethan Kross, professor of psychology, says to combat the compulsion to constantly check one's smartphone, turn off sound notifications as well as vibrations and put the device somewhere out of sight: "If the cell phone is tempting you to check your email, take it out of your field of vision. I wouldn't underestimate the visual power of it."
"You could understand why Trump would want to be surrounded by family members, who he can trust. But the problem is: There's very little oversight," said David Mayer, associate professor of management and organizations, on reports that President Trump's daughter Ivanka will be given an office at the White House and receive national security clearance.