Third Century Initiative's impact
U-M's Third Century Initiative has changed the university's culture around engaged learning, a comprehensive report shows. This video explores the impact of the $50 million project to transform teaching and scholarship at the university.
Driverless ride
The Mcity Driverless Shuttle, a research project at U-M, launched Monday on North Campus. The shuttle will run on 9 a.m.-3 p.m. Monday-Friday, weather permitting. There is no cost to riders, and the two shuttles will cover a one-mile route at the North Campus Research Complex roughly every 10 minutes.
Bloomin' peonies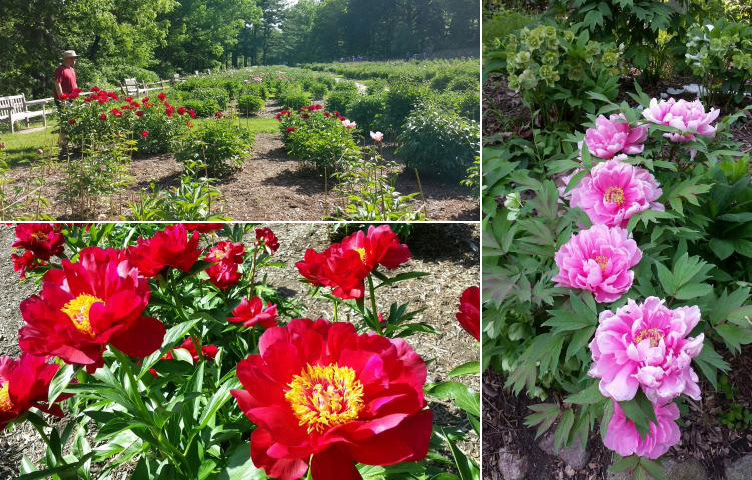 The Nichols Arboretum peony garden has begun its annual transformation from green shoots to waves of white, pink and red as it bursts into nearly 10,000 blooms. At the beginning of this week, the main beds of herbaceous peonies were beginning to open. The tree peonies are still blooming in the surrounding beds. The peony garden offers a spring display from sunrise to sunset daily from approximately Memorial Day, when these pictures were taken, to mid-June. (Photos by Joseph Mooney)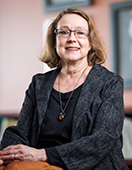 Faculty/Staff Spotlight
"I was always taken by the difficulty in describing the powerful effect of background music and how it enhances your experience of a film."
Caryl Flinn, professor of screen arts an cultures, and women's studies, LSA
Michigan in the News
"The United States is ritually ripped for not sufficiently appreciating (soccer), but any attempt to elevate its status in the United States threatens the rare and delicious opportunity to defeat, if not abjectly humiliate, the world's superpower …" wrote Stefan Szymanski, professor of sport management, and Silke-Maria Weineck, professor of German and comparative literature.
Research by Z. Morley Mao, professor of electrical engineering and computer science, and EECS doctoral student Qi Alred Chen found that next-generation transportation systems are relatively easy to trick: "Just one car that's transmitting fake data can cause enormous traffic jams, and several attack cars could work together to shut down whole areas."
John Cheney-Lippold, associate professor of American culture, said that as their industry struggles, dictionaries have had a particular interest in promoting their brands since President Trump catalyzed a post-truth news environment: "They are trying valiantly to reassert themselves as the epistemic chiefs of the world."