Michigan Experience Day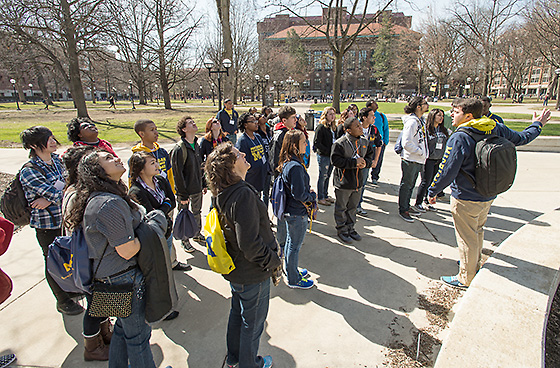 The Center for Educational Outreach recently welcomed 130 top high school students from across the Lower Peninsula for Michigan Experience Day. They visited a residence hall, a classroom lecture, and a roundtable discussion with current U-M students. Ryan Lorch, right, leads an aspiring group of natural science scholars on a campus tour. "We hope to inspire these students to apply to U-M in the fall and inform them of the value of attending college," said CEO Program Coordinator Emily Flinkstrom. (Photo by Roger Hart, Michigan Photography)
Purple gang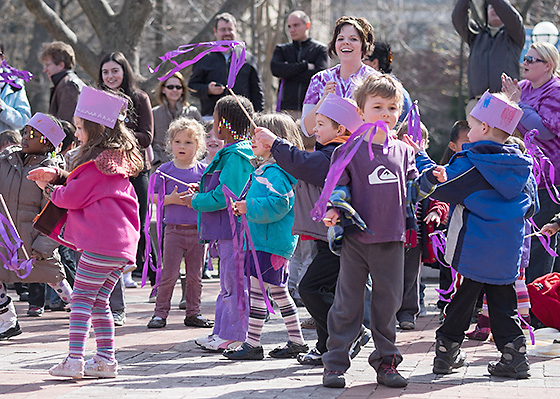 There was a decidedly younger set of students on the Diag on Thursday as children and staff from U-M's children's centers performed a flash mob, sporting purple outfits and singing songs to raise awareness for the importance of early childhood education. (Photo by Austin Thomason, Michigan Photography)
Robot companions?
Will advances in artificial intelligence bring us closer to having robots in our homes? In this video, Satinder Baveja, a professor of computer science and engineering who works in artificial intelligence and machine learning, discusses the goals and outlook for research in making robots that think like humans.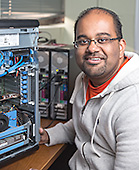 Faculty/Staff Spotlight
"I really enjoy interacting with people. Whether it's classroom work or research needs, I like working with faculty, staff and students."
Rebi Varghese, desktop support specialist with the Department of Civil and Environmental Engineering who also volunteers for the Harvest Mission Community Church in Honduras.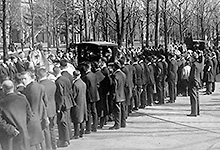 Michigan in the News
The photography of David Turnley, associate professor of art and design, was featured in a Q-and-A about the genocide in Rwanda in 1994.
Jim Sayer, research scientist at the U-M Transportation Research Institute, was quoted about how the university is turning Ann Arbor into the world's largest lab for wireless vehicle communication.