Mail order pharmacy
The Benefits Office is encouraging employees covered under the U-M prescription drug plan to use the mail order pharmacy program program, which provides free home delivery and savings of one-third on the cost of copays for 90-day supplies of many prescriptions. This video illustrates how the program works.
Afterhouse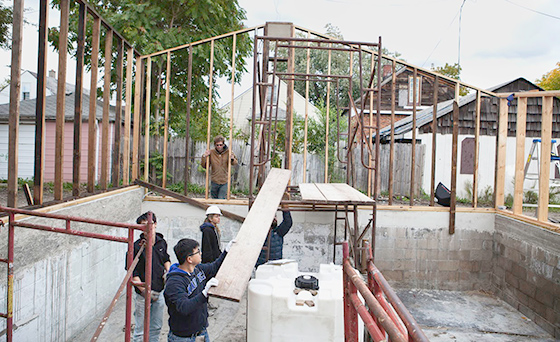 Students work in the former basement of a burned-out Detroit home that is being repurposed as a semi-subterranean, passive geothermal greenhouse that will serve the neighborhood. The basement will hold earth and be the growing area for numerous plants, come spring. Looking on is Steven Mankouche, associate professor of architecture and a leader of the project. Read more about how the Afterhouse project is bringing hope to one urban neighborhood. (Photo by Ali Lapetina)
Lighting UM-Flint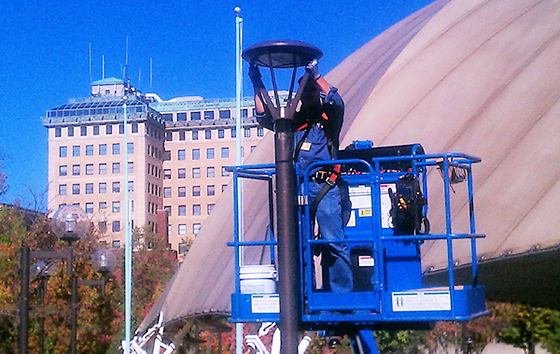 Installation of new LED lighting at UM-Flint, part of a seven-year process, is nearing completion and will improve the efficiency and brightness of lighting across campus. While the cost was about $350,000, the savings in energy use has averaged $66,012 annually, and the efforts to date have meant a reduction of 825,000 kilowatts of electricity annually. (Photo by Mel Serow, UM-Flint)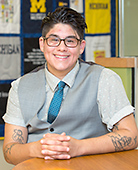 Faculty/Staff Spotlight
"I was really low on money at the time and basically got to eat for free every day, plus the skill is definitely transferrable. I'm kind of a hit of parties."
D. Alvarez, Student Life program manager for The Program on Intergroup Relations, on working as a fromager, or cheese expert.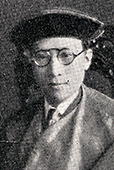 Michigan in the News
Melanie Adams, wellness coordinator for the U-M Health System's Project Healthy Schools, was quoted in an article about a pair of fast-growing startups that provide healthy lunches to schools.
Research by Jerry Davis, professor of management and organizations, was cited in a column about the demise of publicly quoted companies.
Dr. Eden Wells, professor of epidemiology, was interviewed about the risk factors of Ebola and how concerned we really should be.