Art in nature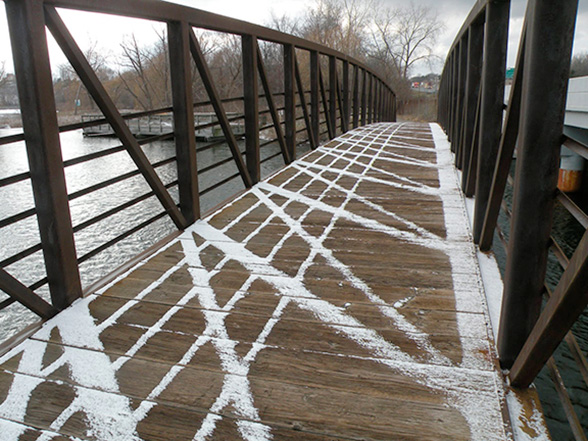 This unusual snow pattern, captured on a bridge at Ford Lake near Ypsilanti, is one of the winners in the Department of Ecology and Evolutionary Biology's annual photo contest for students, faculty and staff. "Everything was covered in snow, when an uncommonly hot sun popped out from behind some clouds," said the photographer, postdoctoral researcher Joseph Brown. The exposed snow melted, leaving behind this pattern formed by the railing's shadows. View the winners and other entries from this year's contest.
Long-lasting turtle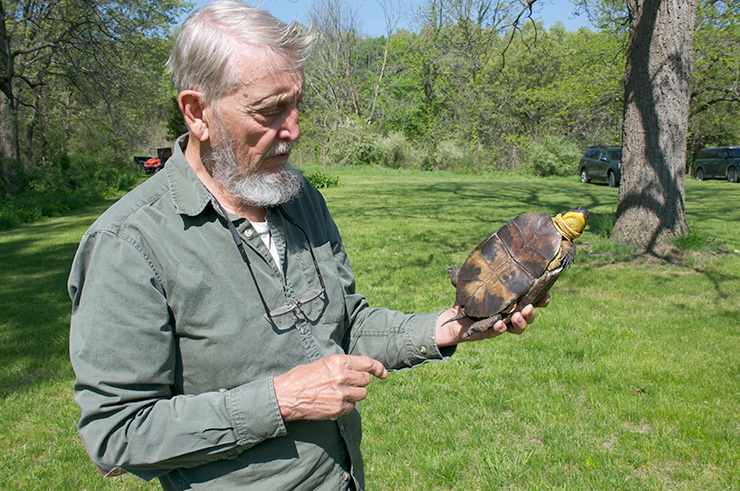 Justin Congdon, a turtle researcher and professor emeritus at the University of Georgia, holds the female Blanding's turtle, believed to be at least 83 years old, that was captured this week at U-M's Edwin S. George Reserve near Pinckney. Researchers say it is the oldest well-documented Blanding's turtle and one of the oldest-known freshwater turtles. (Photo by Christopher Dick, E.S. George Reserve)
An educational journey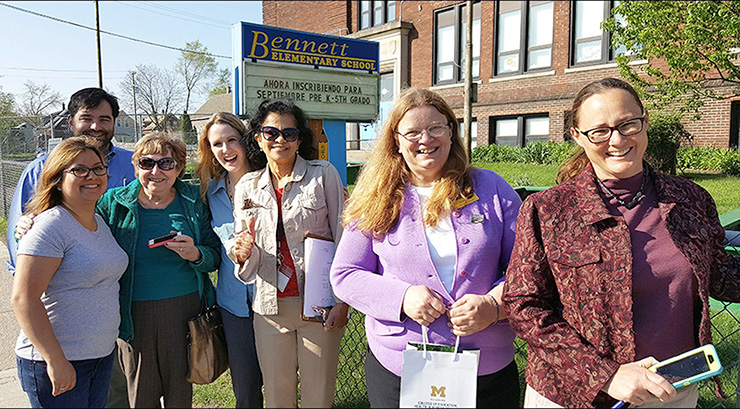 UM-Dearborn students, faculty, and staff from the College of Education, Health, and Human Services recently toured southwest Detroit, where they visited public schools and non-profit agencies to learn about efforts underway to help brighten the future of are neighborhoods. (Photo by Claudia Lugo-Meeks)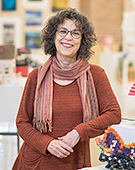 Faculty/Staff Spotlight
"We are all searching for meaning and ways to grow. It's even more stark in prison — it's so urgent."
Janie Paul, professor of art and social work, and co-creator of the Prison Creative Arts Project