Excavation assistance
Every 60 seconds in the United States an excavator hits a buried cable, sewer, water, gas or fiber optic line. In this video, researchers at the College of Engineering explain a new way to efficiently operate an excavator using the computer vision system, Smart Dig, which can help prevent future utility damage and ensure the safety of construction workers.
Saturday science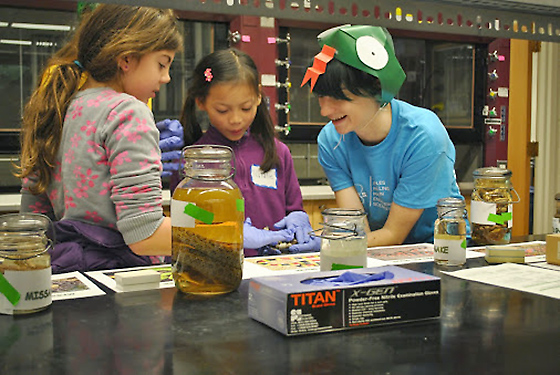 Ann Marie Macara (right), a graduate student in the Department of Molecular, Cellular, and Developmental Biology, discusses the concept of mimicry with students as they compare the coral snake and the western ground snake. It was part of a recent Saturday Science Capstone educational outreach event in which U-M students worked with the group Females Excelling More in Math Engineering and Science. (Photo by Christine Ton Nu)
Factory leadership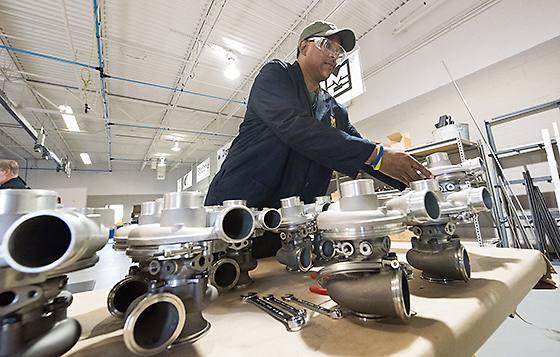 Rodney Mosley of the Tauber Institute staff acts as a factory floor worker during a recent Operations Leadership Factory workshop observed by trainees. The sessions, attended by workers from automotive firms and other manufacturers, promote efficient lean manufacturing processes. (Photo by Daryl Marshke, Michigan Photography)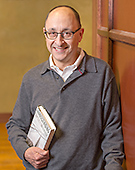 Faculty/Staff Spotlight
"Many of the most interesting writers in the social sciences actually are motivated by keen concerns about profound issues of human oppression and resistance and emancipation."
Howard Brick, U-M alummus and the Louis Evans Professor of History in LSA.