Distinguished Dissertation Awards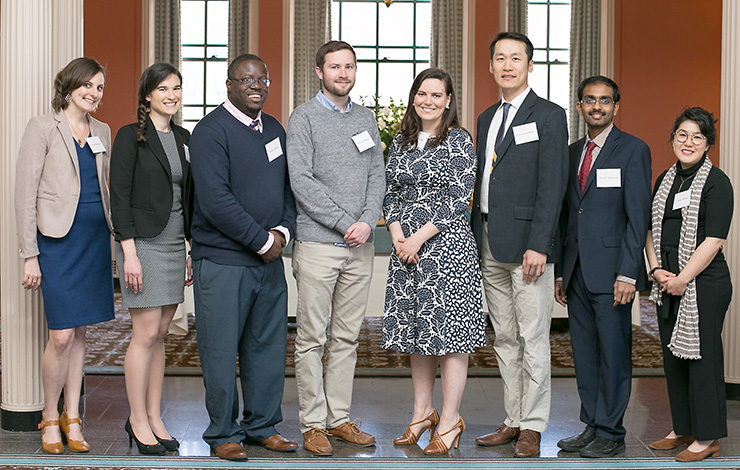 The 2016 ProQuest Distinguished Dissertation Award recipients were honored Tuesday. Awardees receive a $1,000 honorarium recognizing exceptional scholarly work and completion of their doctoral degrees in 2016. The annual competition is co-sponsored by ProQuest and Rackham Graduate School. Awardees, from left, are: Emily Waples, Elizabeth Mann, Austin McCoy, Nielson Baxter, Sara Rimer, Yoonseob Kim, Naveen Narisetty and Cassie Miura. Not pictured: Azadeh Ansari, Emily Maclary. (Photo by Elizabeth Kassab)
Stand up for science
The March for Science is behind us but organizers stress that raising public awareness about the importance of science and research must continue. U-M is keeping the dialogue going by offering an online teach-out on the topic. "Stand Up for Science: Practical Approaches to Discussing Science That Matters" will be offered the weekend of May 5. In this video, Brian Zikmund-Fisher, associate professor of health behavior and health education, and Elyse Aurbach, co-founder and co-director of a science communication program called RELATE, explain the importance of science and research.
Digital Islamic studies
U-M has taken the lead in coordinating with several other universities in the Big Ten Academic Alliance to establish the Digital Islamic Studies Curriculum. The initiative allows students to take courses about Islam not offered at their own institutions. In this video, Pauline Jones, director of the International Institute, elaborates on the goal of the curriculum.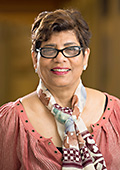 Faculty/Staff Spotlight
"For both those who teach and those who learn, it's about finding a way to teach to act, to stop making them recipients of knowledge but instead owners of knowledge."
Nesha Haniff, lecturer IV in Afroamerican and African studies and women's studies.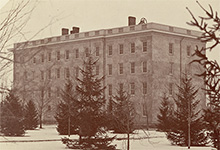 Michigan in the News
Research by Akbar Waljee, assistant professor of internal medicine and gastroenterology, found that even short-term use of steroids can have serious side effects — increasing the risk of sepsis, blood clots and fractured bones.
"The child tax credit has a major impact on poverty, lifting nearly one of every eight children above the poverty line. For millions of other children in working families, it brings them much closer to the poverty line. Yet it could do significantly more," co-wrote H. Luke Shaefer, director of Poverty Solutions and associate professor of social work and public policy.
Andy Hoffman, professor of management and organizations, and natural resources and environment, directed six U-M graduate students in a 14-month project that helped a Catholic monastery in Virginia become more sustainable — a project that was turned into a PBS documentary.