Insta-grad!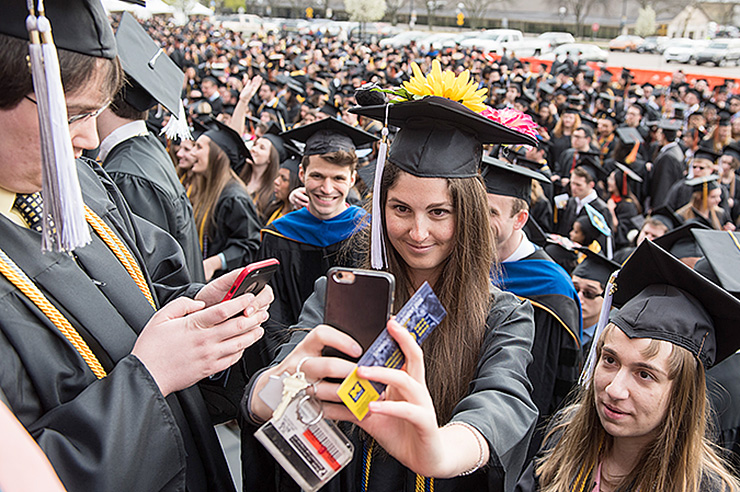 A graduate captures a selfie with hundreds of her fellow graduates in the background as they prepare to enter Michigan Stadium before Saturday's Spring Commencement ceremony. (Photo by Scott C. Soderberg, Michigan Photography)
Lie detecting software
By studying videos from high-stakes court cases, U-M researchers are building unique lie-detecting software based on real-world data. In this video, Rada Mihalcea, professor of computer science and engineering, and Mihai Burzo, assistant professor of mechanical engineering at UM-Flint, discuss the applications for their prototype software that considers both the speaker's words and gestures, and unlike a polygraph, it doesn't need to touch the subject in order to work.
Promoting STEM education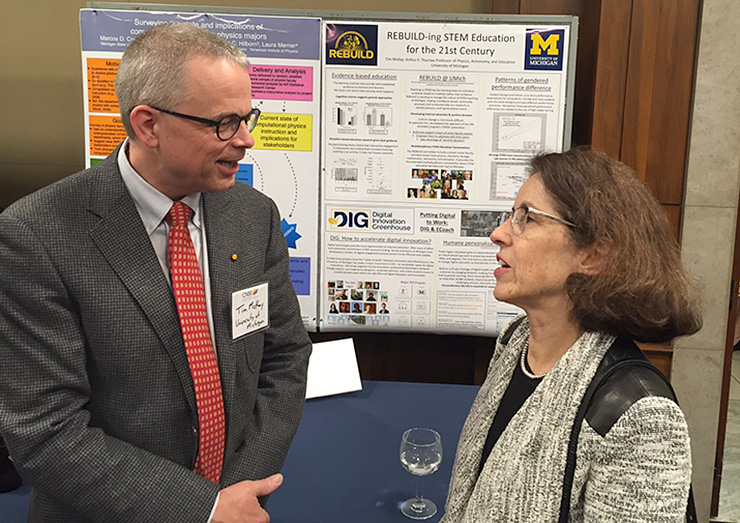 Tim McKay, professor of physics, astronomy and education, and director of the LSA Honors Program, speaks with National Science Foundation Director France Córdova during an event Tuesday in Washington, D.C., organized by the Coalition for National Science Funding. At the event, McKay discussed his science, technology, engineering and mathematics education projects, which receive funding from the NSF. He also met with congressional aides about the importance of investing in NSF research and education programs. (Photo by Mike Waring, Washington Office)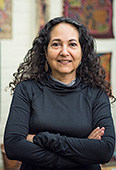 Faculty/Staff Spotlight
"Although I enjoy doing research a lot, it would not be as much fun without students."
Ivette Perfecto, professor in the School of Natural Resources and Environment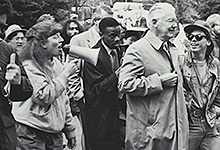 Michigan in the News
U.S. Senate committee testimony by Dr. Fred Askari, associate professor of hepatology, described the patient side of drug pricing schemes: "We're not just talking about costs here. We're talking about human lives if they don't get access to the drugs."
Research by Huda Akil, professor of psychiatry, and Shelly Flagel, assistant professor of psychiatry, suggests that certain genes can make a person more prone to addiction, and the more that addiction is seen as having biological roots and origins in genetic traits, the better treatment options can be.
Allen Burton, professor of natural resources and environment, and ecology and evolutionary biology, says a proposed law to ban microplastics in consumer products is a bad idea: "There are some practical effective ways we can promote a cleaner, healthier aquatic environment. Banning microbeads in cosmetics will fail to achieve this laudable goal."