Be a hero
U-M will kick off its 35th annual Blood Battle against Ohio State with "Be a Hero at the Big House," a blood donation and organ donor drive from 8 a.m. to 5 p.m. Sunday at Michigan Stadium. In this video, Board of Regents Chair Mark Bernstein talks about his experience as a bone marrow donor, and urges others to sign up for bone marrow and organ registries.
Targeting opioid abuse
America's opioid drug epidemic has struck hard in Michigan. But now, a team from U-M — the Michigan Opioid Prescribing Engagement Network, or Michigan-OPEN — is striking back at a key factor: opioid prescriptions for patients before and after surgery. This video explains the factors contributing to the crisis and how Michigan-OPEN aims to combat them.
Many Voices, Our Michigan
On Oct. 6, university leaders introduced U-M's Diversity, Equity & Inclusion Strategic Plan through a series of special discussions and events. This video recaps highlights from those events, which launched a plan representing the shared overarching themes and strategies present across 49 individual plans created by U-M's 19 schools and colleges, Student Life, Athletics, the U-M Health System and other administrative units.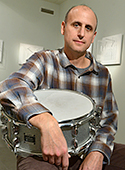 Faculty/Staff Spotlight
"As a drummer, I can create a composite pattern or groove from three to four separate rhythms all synchronized precisely that ultimately form a whole. I tried to do this with the artwork and music."
Michael Gould, professor of music (percussion) at the School of Music, Theatre & Dance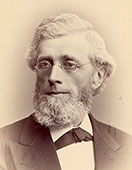 Michigan in the News
"Institutionally, the European Union has put itself in a bind by requiring every member country to approve a deal," said Linda Lim, professor of corporate strategy and international business, commenting on the impending collapse of an EU trade deal with Canada.
Betsey Stevenson, associate professor of economics and public policy, was quoted in a story about potential candidates for treasury secretary.
"It would be awfully difficult to construct a map that wasn't leaning Republican. Geography is just very unfortunate from the perspective of the Democrats," said Jowei Chen, associate professor of political science, referring to the concentration of Democratic voters in urban areas.